Why is it cool to live abroad? Living and loving the Malaysian way.
I
n my early days, whenever I heard the word Malaysia, it made me think of the Twin Towers, low-priced gas, the mouth watering chicken satay, tropical rain forests, the hypnotic aroma of durian fruit and Proton cars. I grew up with these notions in my mind. Pardon me if my derived knowledge about Malaysia is limited. Who could ever blame a curious kid on her tiptoes with ears glued behind a thin decaying plywood wall while listening assiduously to stories that my old dear neighbor gossiped to her friends about her fancy expedition and a series of mishaps in Malaysia? To me, it was all about reality. To see is to believe. I never realized that there was more to Malaysia than meets my googly eyes.
Others say that some people were born with a silver spoon in their mouths. I was born with a plane ticket in my hand. Lady Luck was kind to me as it was not so long ago that I finally got the opportunity to travel to Malaysia.
And as Lady Luck continued to maneuver my rudder to even greater fortunes, I became conscious that missing a rare opportunity would mean missing half of my life. So just before I could sip my early morning espresso, I found myself catching the very first flight to Kuala Lumpur. I was riotously overjoyed and thrilled that after such a long time, I could finally get to see Malaysia with my very own eyes. I guess the lessons I have learned from my geography class way back had prepared me for my first encounter. But what really surprised me was the fact that from the few things I knew about Malaysia, I noticed that my notes were gradually filling up the pages of my journal, except of course, for the unsightly sketches I capriciously made every time my camera ran out of power. I imagine Santa reading his long lists of children wishes during Christmas every time I go over with my own list as well.
To share a part of that list while in Malaysia, I learned that the country comprises three of Asia's oldest civilizations – Malay, Chinese and Indian. The thick blend of diverse cultures mixed with British, Portuguese, Thais and Dutch undertones can be witnessed everywhere and showcasing the indigenous traditions of the Kadazans, Ibans and other ethnic communities of Sabah and Sarawak on the idyllic island of Borneo. The same place where tropical fruits are grown and cultivated that can be available in abundance practically throughout the year.
With so many races and cultures living together in harmony, it is understandable that each race has picked up the best of each other's food and made Malaysia into Asia's Food Paradise or one giant gastronomical hub. Although international cuisines are available at very reasonable cost, many people still choose to have a taste of the infinite choices of street food. While I was riding a cab one Sunday morning going to a local hospital, I had a great time chatting with an Indian driver and who told me that Malaysia has 65,877 km of highway. It was hard to believe that this is actually more than the Earth's circumference of 40,075 km.
It is not only the Philippines that is known for its flora and fauna, I was surprised to learn that Malaysia is also a home to 14,500 species of flowering plants and trees, more than 200 species of mammals, 600 species of birds, 140 species of snakes and 60 species of lizards. I couldn't get more excited knowing that largest cave chamber in the world is in Gunung Mulu national park in Sarawak. The Sarawak Chamber can accommodate a Boeing 747!
Surely all the wonderful things and the amazing discoveries I have stumbled upon can only be found in the hidden jewel of Asia. Malaysia surely captivates me with its sparkle and it will continue to shine for many generations.
I remember the days when my knowledge about Malaysia was merely focused on its physical beauty more than anything else. Life has a funny way of twisting things this way and that. I guess the kid had not only lived the experience, but also welcomed the change. Yet, I still do remember what it is like to be a kid. Back to those nostalgic moments where curiosity defines personality and dreams were represented by Lego blocks. As with time, the kid grew up. Gone are the days listening on my tiptoes to my dear neighbor back home in the Philippines sharing her tales about Malaysia. Instead, I am now listening to the rain outside my office window in my 4-inch Jimmy Choo heels. I will be happy to go down and ride an elevator from the 88th floor to the lobby of the Petronas Twin Tower. Eat chicken satay during lunch time and take a mouthful bite of durian fruit for my dessert. And just before the end of the day, I will cruise along the crowded streets of Brickfields or Bangsar driving a Proton to buy my dinner and occasionally stop at a gas station to fill my car's tank so that I will be ready for the long drive the next day.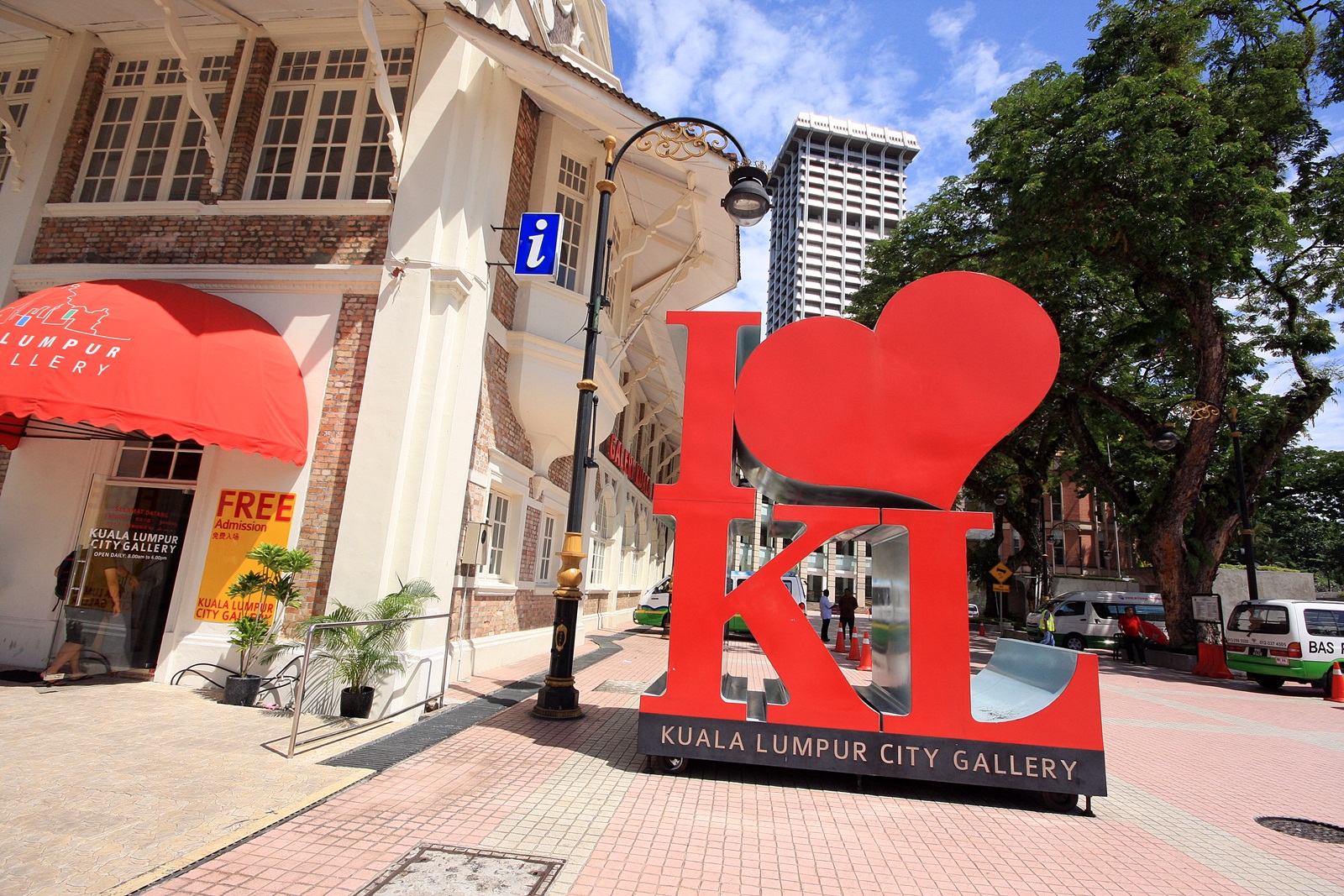 Now that my mind had come across more than what Webster's dictionary can define. Not only did I come, see and conquer Malaysia, I grow up within her embrace and live under her majestic splendor. Every time I heard the word Malaysia it makes me think of the rain that the monsoon season brings in the wonderful months of October to December, the copious colorful festivals and the warmth of the people smiling everywhere showing how much they care. Indeed, Malaysia is truly Asia.