Finding OZ on the island of Langkawi
"To be in a place where I have never been".
This was my friend's dreamful answer, Marco Giovanni Battistotti, when I came to ask him a naïve question one solitary afternoon on the fabled island of Langkawi.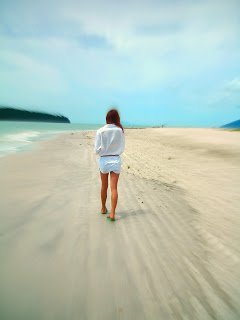 His candid fanciful vision of a conscious mind led me to a state, whereby in a split second, I caught myself falling for a little daydream. At first it was an obscure picture. I couldn't paint a single image aside from a canvas of black and shades of gray. As I tried to venture deep into my sub-conscious, everything started to become more vivid.
In that dream, I saw myself walking along the seashore, clad in a white chemise, whilst the cold lackadaisical waves began to softly caress my tired calloused feet. The sand where I was standing on and the warmth of the zephyr made me ache so unbearably as to stay for a little while and hold on to the reverie pleasure. Towards the Orient, I watched the sweet Malaysian sun make its final stretch of the day igniting into a large cosmic ball of fire, giving the sky a crimson glow. As I gazed above, I saw the eagles dancing in a circular interlude as they head off to their nests in the north while the cuckoo bird perched safely on the branch of a tree singing its twilight song. I turned around ready to head back home. A slight tap on my shoulder stirred me up and slowly, I opened my eyes to face reality one more time.
When I first stepped on the island of Langkawi, otherwise known as The Jewel of Kedah, it felt like I was walking down the long and winding yellow brick road. The journey was not easy since each brick handed me down different surprises that often caught me off guard. Dire things also stepped in the way, bridled me in one corner and made me reconsider my options to come out with a wise decision. As a foreign national where my days of stay are numbered as one flips a page in a book, traveling to another place would mean a sweet cutoff of my hard earned savings.  Adapting to a new culture totally different from what I'm accustomed to, to speak like a local, learn the pattern of a more relaxed lifestyle and exercise patience all the time are just some of the predicaments I deal with. I finally knew how Dorothy felt when she found herself marooned in the Land of Oz.
Langkawi is a beautiful archipelago of Malaysia whose history and origin has lost its course in the passage of time. Known for its mystical legends, the archipelago is made up of 99 to 104 idyllic islands off Malaysia's west coast. Some of the islands are scattered in the Andaman Sea where it merges into the Malacca Straits. Blessed with such natural beauty and surrounded by a clear turquoise sea, Langkawi's shoreline is mantled by powder-fine sand and swaying native coconut trees. The main island, about the size of Singapore, is a thick blend of picturesque paddy fields and lush rainforest. With all its promising tourist destinations from the grave of the island's legendary heroine, Makam Mahsuri, "The Field of Burnt Rice" and down to the waterfalls of Telaga Tujuh (Seven Wells), a playground of ethereal beings according to local folklore, it could take a week to fully enjoy this hidden paradise.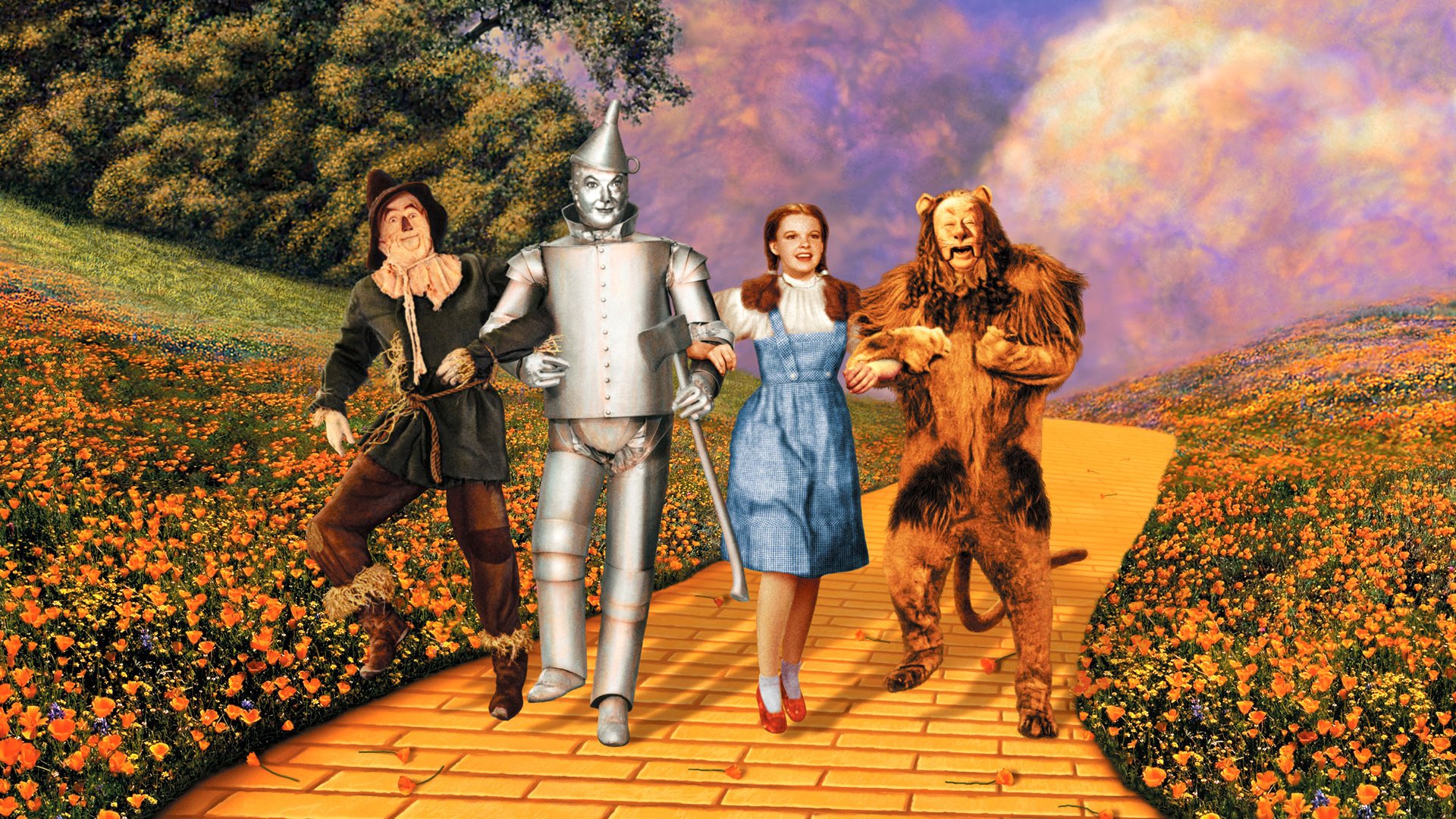 Taking inspiration from the famous children's story, I recalled Dorothy's quest, how she managed to find her way back home to Kansas with some help from her friends and followed the advice of the good witch. While I was stuck on the island, as my boat ride to Thailand was cancelled, it was luck that I remembered an old friend, a beastly traveler who once persuaded me to see Marco if I were to be in Langkawi.
I heard stories about Marco. I never knew the fellow aside from what I read from his long list of great superb hospitality records, including his 30 years' worth of experience in the hotel industry, having worked in 18 hotels in 11 countries. In the beginning, I was hesitant. Believing that the chap is busy from managing and over-seeing the progress of Meritus Pelangi Beach Resort and Spa, but I was swept away by a mystical force and like Dorothy who was whisked away by a tornado and was brought to the magical Land of Oz, I found myself in the same situation. Hence I embarked on a quest to see the wizard and look for Marco.
The fateful day had come. I arrived in Meritus one pleasant afternoon on the 31st of October 2012. Prior to my visit, I asked about Marco's whereabouts. I was happy to get a response from him and was excited to personally meet the wizard of Meritus the next day. It was such a wonderful surprise that when I was ushered to my room, I got to stay in a huge Malay traditional house. I asked for a simple room. They gave me a house!
I couldn't get any luckier. They say that the best thing in life is getting things for free and to me, I was a victim of that adage. On that night when everyone back home in the Philippines was commemorating the hollow's eve, I had my own celebration too! Not only that I got to order a free meal, I got invited into the club during my stay. The night ended with  festive music and  I was awed by the artistic talent of my very own people.
The morning of November 1st at exactly ten o'clock, I arranged to meet Marco for the first time. The exchange of greetings led us to a more spontaneous tête-à-tête, where we shared more than just each other's story. The man had a humble soul. Our genuine conversation ended with me asking him a question as to where he would like to go next. Marco's answer made me think deeply for a moment. After awhile, he bowed in front of me, as polite as he was and made his way to his office. I was left alone in the club and soon after, I took my camera and headed out for some snapshots of the island.
The next day, it was time for me to go. I counted the remaining dreadful days before my Malaysian visa would expire as the clock continued to tick fast. It may have been a quick visit to Meritus but the moment I had spent in her warm bosom and embrace will be a lifetime memory to treasure. Delightful experiences and fun in general are always rewarding. It took me approximately 1500 miles just to know that sometimes a weary soul longs for a special place to rest and I think I had found that place. During my last day I decided to go for a long walk along the coast. Clad in a white chemise, the cold lackadaisical waves began to softly caress my tired calloused feet. This time I was not dreaming.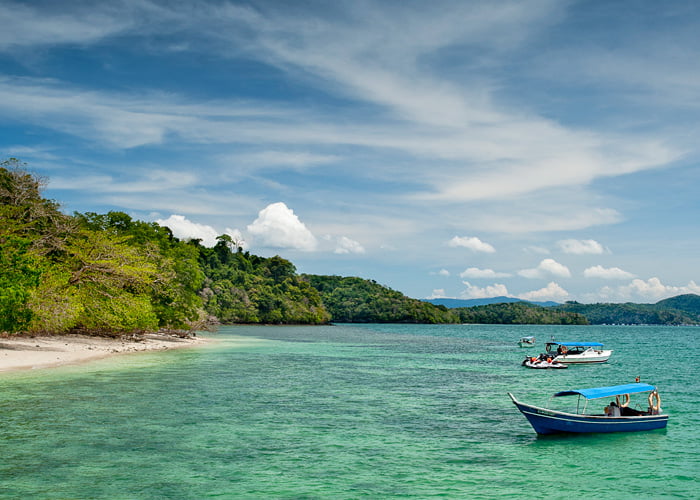 I felt the powdery sand touched my feet and the warmth of the zephyr blowing on my cheeks. I closed my eyes and I ached unbearably inside. Just when I opened them, I saw the setting of the sweet Malaysian sun. Igniting into a large cosmic ball of fire that will soon give birth to the moon and the stars that shall lit up the night sky. Not far from where I'm standing, I watched the eagles' primal dance and heard the cuckoo bird starting to play its twilight ballad melody. Just when I turned around ready to head back home, I remember what Marco said, "to be in a place where I have never been".
I smiled and I knew what Marco meant about where he would like to go.
Traveling had never been so mysterious and wickedly fun. Perhaps just like Dorothy, I only had to remember to keep clicking my red shoes to get me to where I wanted to go.
P.S. In Loving Memory of a dear departed friend Marco Battistotti (August 8, 2015). RIP