The hallucinogenic effect started to kick in – hard.
I blamed that man, hunching over the ebony Yamaha piano. Despite his being 75, something told me that behind the white tuxedo, the bow tie and the hearing aid he wears on his left ear, he is someone that could spin your thoughts and weave them perfectly, without guilt, into a distant past.
Every strike on those ivory keys summoned up a vivid scene of years past, transporting everyone in his radius to another era, leading the imagination on and on, into a trancelike state, with no time to form a natural pause or consent a return to the present.
At the Hotel Majestic, in Kuala Lumpur like clockwork, every 3pm, no one escapes from becoming a psychologically realistic character of the past. You could either take on  the role of a general from a top secret intelligence unit, a writer, a musical legend, a spy in an allied force from World War II, or simply a villain in a plot, characterized by political conspiracy, intrigue and attempted murder.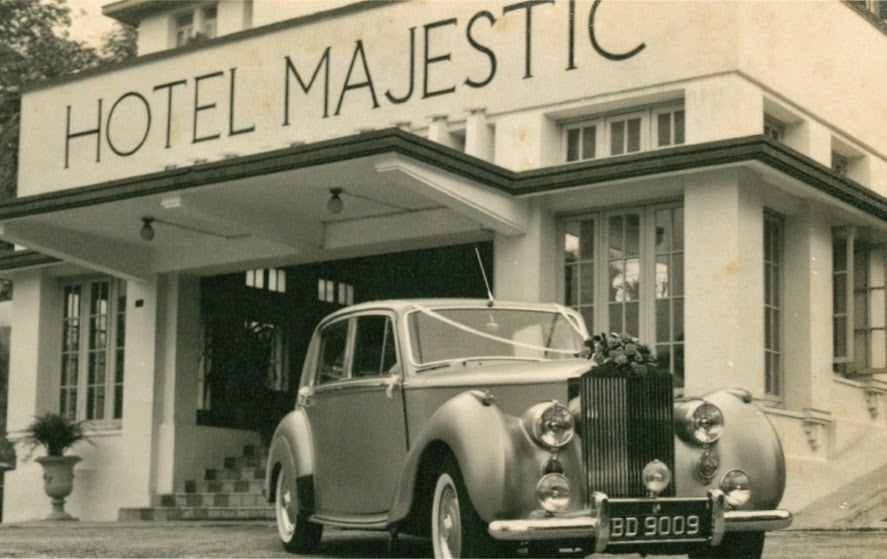 After all, within its walls, reverberated a sound of a rich history that echoed back to colonial times. Behind its closed doors, political parties were formed while allied forces secretly exchanged information at the height of World War II. One wonders, how many other illustrious guests have sojourned since 1930?
The sultans were here, Nat' King Cole's brother Freddy Cole performed classical jazz, Around the World in 80 Days and Pink Panther actor David Niven, spent a lazy day at the rooftop bar with friends and even Graham Greene came for afternoon tiffin.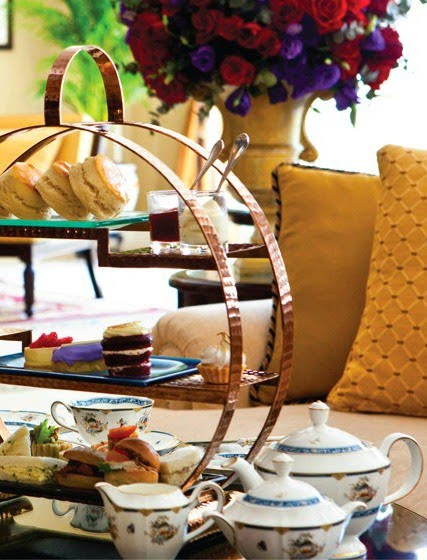 Perhaps it was not fitting for Greene to drink tea by himself. The 'cuppa' was no good to have by oneself. Like him, he might have felt the same thing I was feeling. Even the scones would have been better in good company. Yet, my low spirits didn't last long. I had to snap out of it, I was after all, in the  Hotel Majestic in Kuala Lumpur! Grand and glorious Hotel Majestic! Exuding with old world elegance and charm, this neo-classical beauty sits atop a little knoll in the heart of Kuala Lumpur.
As I have done in every other city, I would walk around to nearby places for a spot of sight-seeing. Its heritage site sister – the magnificent Indo – Moorish train station stands close by opposite the Railway Administration Building. They were monuments built by the British at the turn of the century.  Approximately seven minutes by foot heading north, the path leads to Merdeka (independence) Square, a huge open space which used to be the center of the colonial district of old Kuala Lumpur and its where Malaysian independence was declared in 1957.
But the colonial influence didn't stop there. Heritage buildings are in great evidence surrounding the square. There are Tudor-style timber structures, as well as Gothic inspired Anglican churches still dominating the area.
Even the hotel's Colonial Café beckons everyone to partake in a nostalgia trip into the past. One can choose from great English classics such as steak, trifle and butter pudding, while sitting on a deluxe leather chair with a crispy starched white tablecloth to boot.
Despite my reservation for one, this hotel, mysterious and beautiful, old-fashioned and full of tradition, is a place for individuals who yearn to cheat the present just to be part of a colorful history. Yet it can only be enjoyed fully if the reservation is made for two. Now I can also understand why the Petronas Towers were created as twin.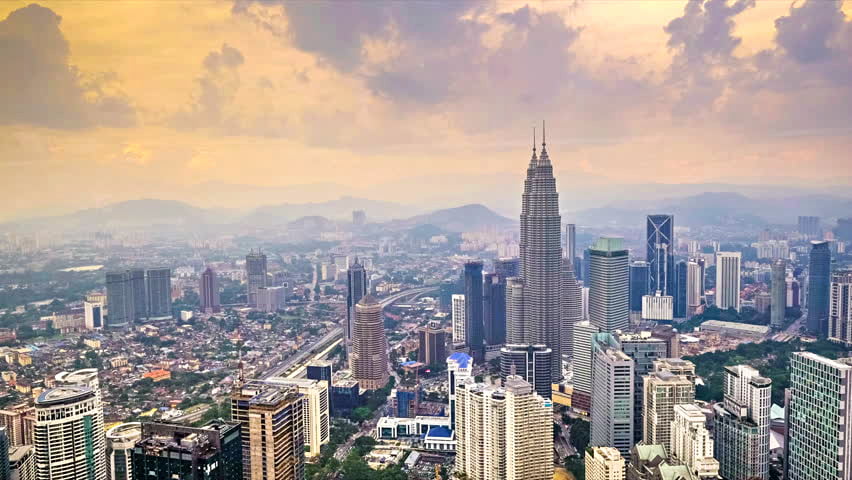 On the rooftop, the vastness of the sweeping panoramas revealed a patchwork of romantic city life – picturesque space-age buildings alongside ancient temples dotted with bold looking mosques, with the mountains serving as the backdrop. All punctuated by the setting sun highlighting the entire scene.
For two, the Hotel Majestic in Kuala Lumpur is paradise.