B
angkok is bewildering and bewitching, but most of all
Bangkok
is hot. In the glare of the tropical sun, it could either catapult almost everyone out of the one's comfort zone or even spoil its ever swelling number of visitors with graciousness and hospitality.
Navigating through its streets is like seeing two different contrasting worlds at once: fertility is remedied by advanced medicine or a granted wish from a golden phallus; futuristic skyscrapers stand alongside old temples and shabby tenements; paralyzing road traffic soothed by smooth river taxis and speedy underground subways; ultra chic neighborhoods are punctuated by five-star hotels while backpacker hostels are ubiquitous. Yet despite all the clash and chaos, visitors keep on coming back; finding charm and most of all, character.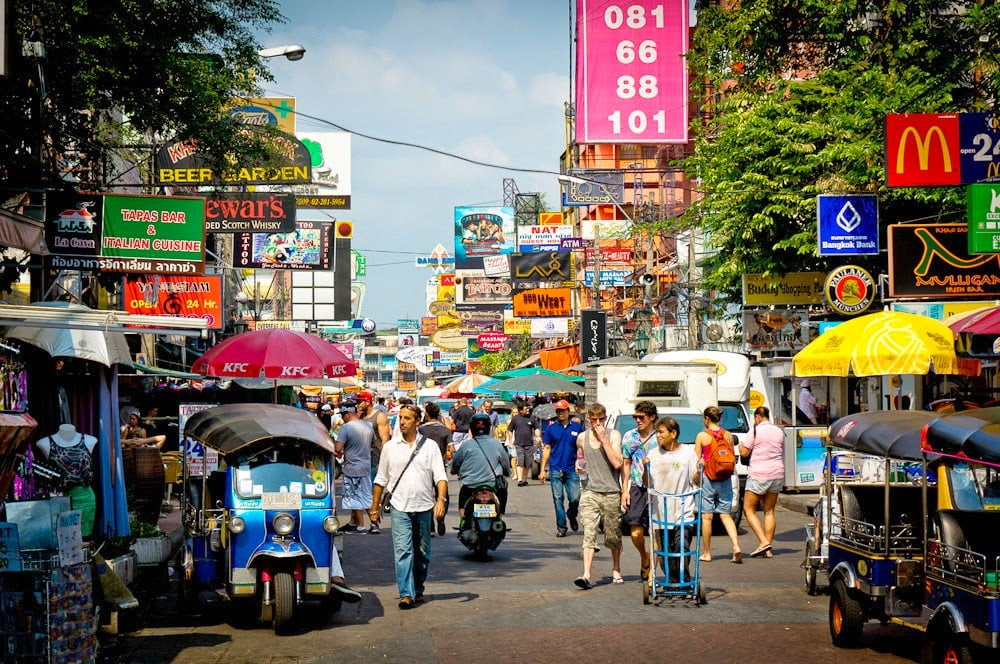 Every morning at seven, Bangkok wakes up to rekindle its daily love affair with food. I am with my travel partner moseying up to the city's blithesome flyovers and walking down the busy alleyways of the traffic-choked Sukhumvit Road searching for our local gustatory adventure.
It was almost two hours since we left the Dusit Thani Hotel. After dropping our bags in Thailand's icon of hospitality, we immediately hop on a SkyTrain. At the junction of Rama IV and Silom Road overlooking the Lumphini Park, the hotel serves as a gateway connecting to a bridge and a minute's walk to the awaiting Bangkok Train Station (BTS). From here, it is a short ride that will take us deeper into the heart of Thai capital.
As we moved further away from the hotel, the city, as seen from the SkyTrain, appears ultra modern, bathed into multicolored lights that flash from super giant TV screens, with views to luxurious condominiums and shopping malls. The changing panorama somehow blurs the old landscape.
The heat was starting to build up forming a mirage when we reached our stop. Around the bend, we passed several massage parlors adjacent to an Irish pub and laundry shops and then came the first sight of tasty food stalls. Half a dozen other dishes were being sold here and each stall has their own specialty.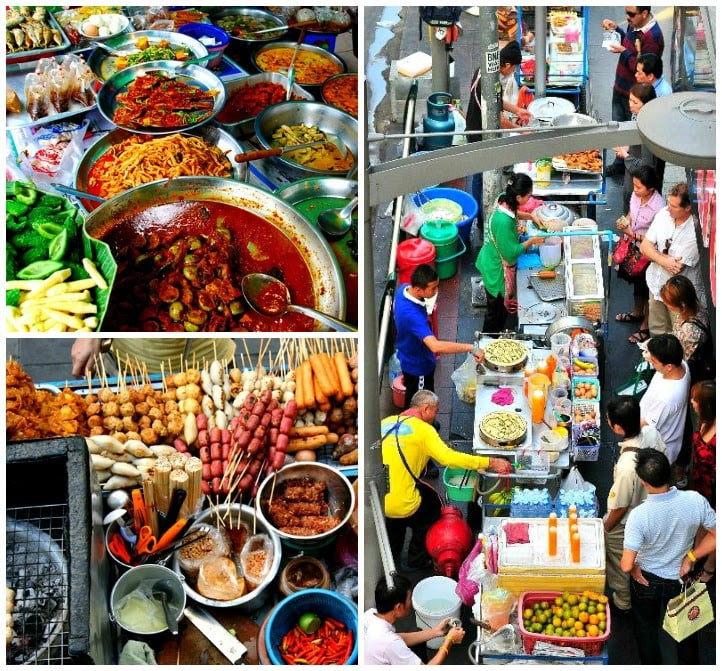 While it was hard to choose between a pigeon-egg omelet garnished with soy sauce, barbequed tentacles and pork sausages on stick; my partner settled for a curry. I was pleased when the old auntie with a wok, served me a plate of oyster-mushroom, tossed with Thai ginger and a bowl of sticky rice on a side. If it's your first time, you can be bold and adventurous or better yet, stick to what most fellow diners get, oyster-omelet or pad Thai then wash it all down with a cold bottle of Singha beer.
Here is a world that puts you into an epicurean cocoon far from the greasy spoons of fast food chains. Everywhere, food vendors master their art; transforming raw things into unimaginable beauty no matter where they are. It could be under a makeshift stall, in a convertible truck or just a few inches away from the roadside. In their world, it's not hard to adjust to the rhythms of a new culture, as we step far more closely into the rituals of life in Bangkok's street cuisine.
For many years, we've mused how the Thai could create such a distinct flavor. It's seems like there is a kind of sorcery in every special way on how they prepare their food. The chili paste that reacts wonderfully with the sweetness of a sauce, and the spirited taste of ginger coupled with the relaxing, airy scent of lemongrass that leaves us nothing but craving for another assault of Thai delights.
It's almost lunchtime and so we headed back to the hotel to meet Chef Morten Bojstrup Nielsen in his playground at the Benjarong Royal Thai restaurant. One of the greatest temptations in his kitchen is the artist's "Yam PlaDuk Foo Deconstructed", expressed in simple term as a salivating Tom Yam Custard with crabmeat paired with crispy catfish salad and the infamous spiced prawn Tom Yam soup.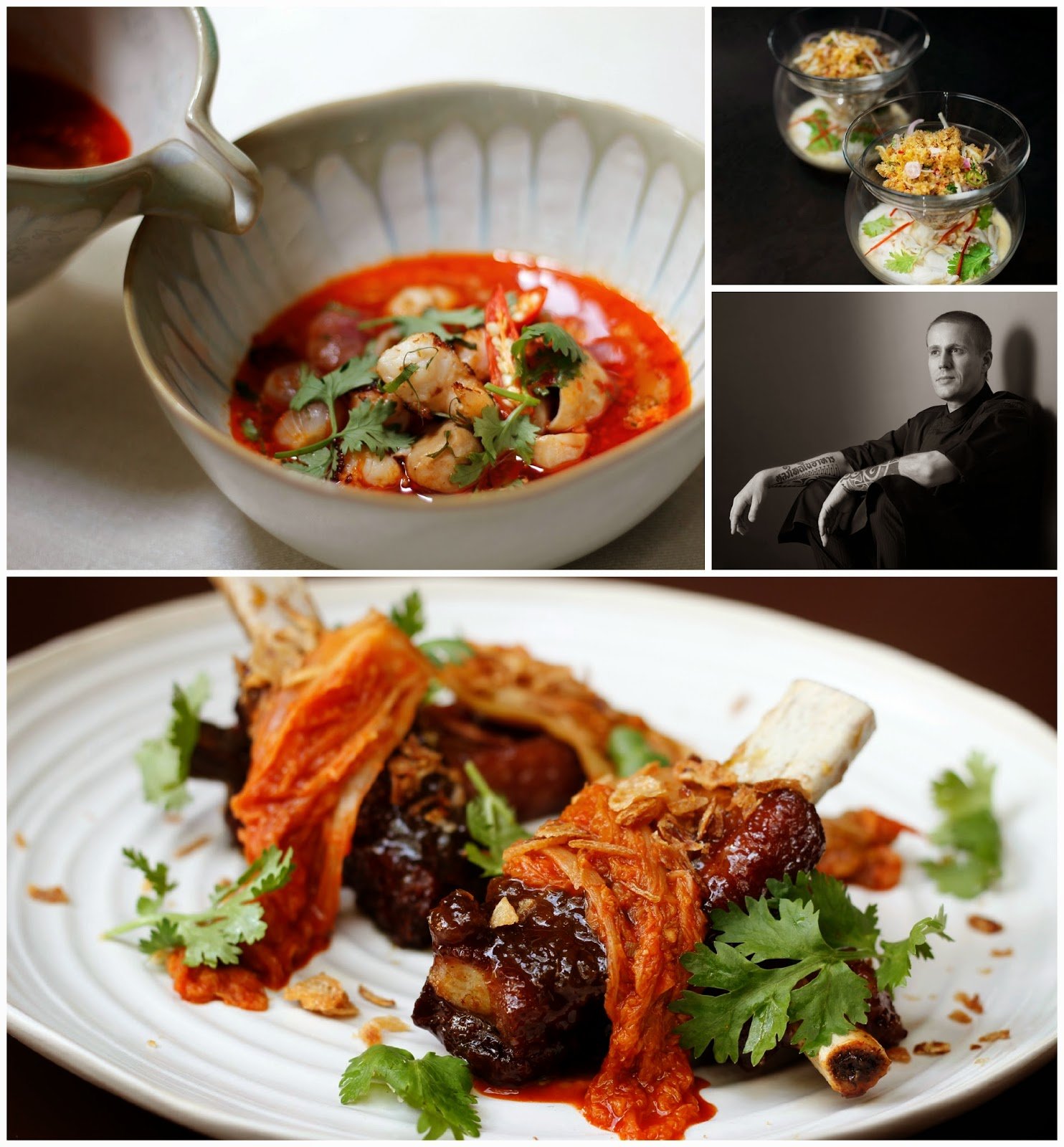 First, it's the whiff of the perfume of spices awakening the senses. Along came the first bite, a real treat to the taste buds, then it hits your sweet spot with flavors melting, diffusing and exploding all at the same time.
Second course comes, Salad of grilled Wagyu beef with sweet melon, honey-glazed roasted pork and a 72-hour slow cooked lamb leg in aromatic Thai seasoning drenched in smoked chili red tomato sauce. The degustation commences and the culinary journey ends with a tea or coffee and some sweet macaroons.
It's quite clear to see why traveling across Bangkok is seeing two different contrasting worlds at once. But who said you can't marry the two? In Chef Morten's kitchen, all is possible. It only takes a little bit of artistry and tradition, as he takes a deep dive into Thai's classic roots and gives it a boost of contemporary flavor.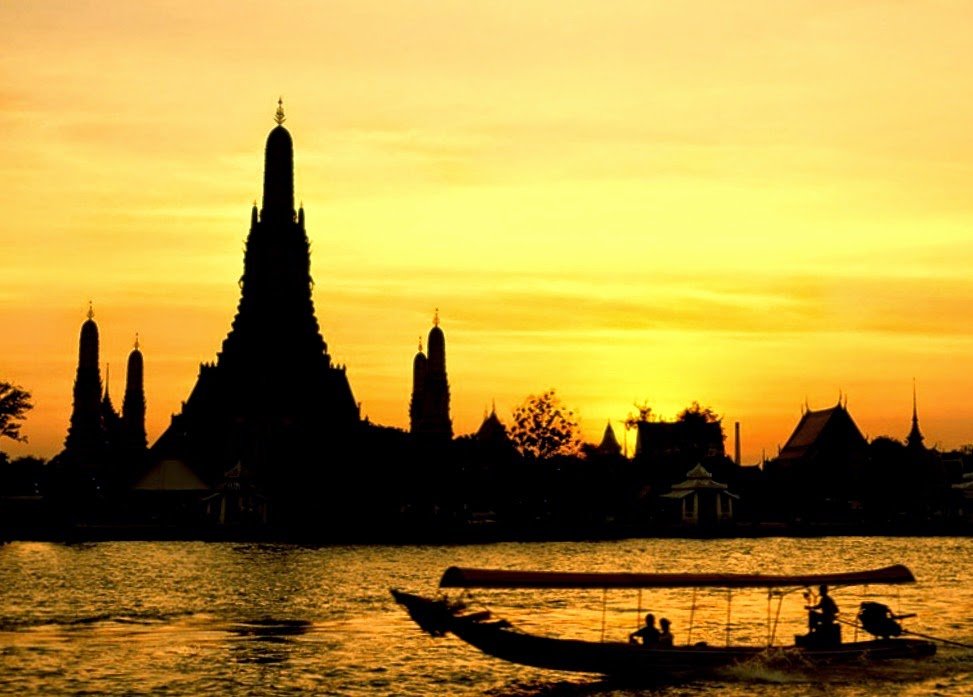 To truly experience Bangkok is not only to see its endless display of tangled wires, to walk along its playful potholed pavements, and witness daily the libidinous hedonism and Buddhist meditation; but to leave every table whether you are under a mango tree or in some famous cloth-napkin dining – feeling satiated, mentally and physically, that you may consider cancelling your ticket home and let Bangkok tease your palate just a little while longer.