F
rom the deck of a speeding motor boat scuttling along at 25 knots, I saw Sabah's capital; Kota Kinabalu growing fainter every second until it finally blended in with the surrounding colors of blue and green and patches of turquoise, like an artist mixing paints – only this time, it's made by nature's exquisite hands.
The scent of the sea water saturated the air of the last days of the ninth month, as the motor's engine continued to break the waves that hindered our path to the Tunku Abdul Rahman Marine Park in Borneo.
Somewhere in this vast expanse that lies within 6°N and 116°E of the equator is a place that speaks to you unexpectedly.
I had been here once before, two Septembers' ago.
Lingering in my memory are the trips I made to the stilt houses of sea gypsies, down to murky rivers of Kinabantangan. Then there were the perilous treks of the war memorial trail that often lead to uncharted jungles, and my encounters with strange creatures as well as stories about head-hunters and blowpipes that were part of the obscurity.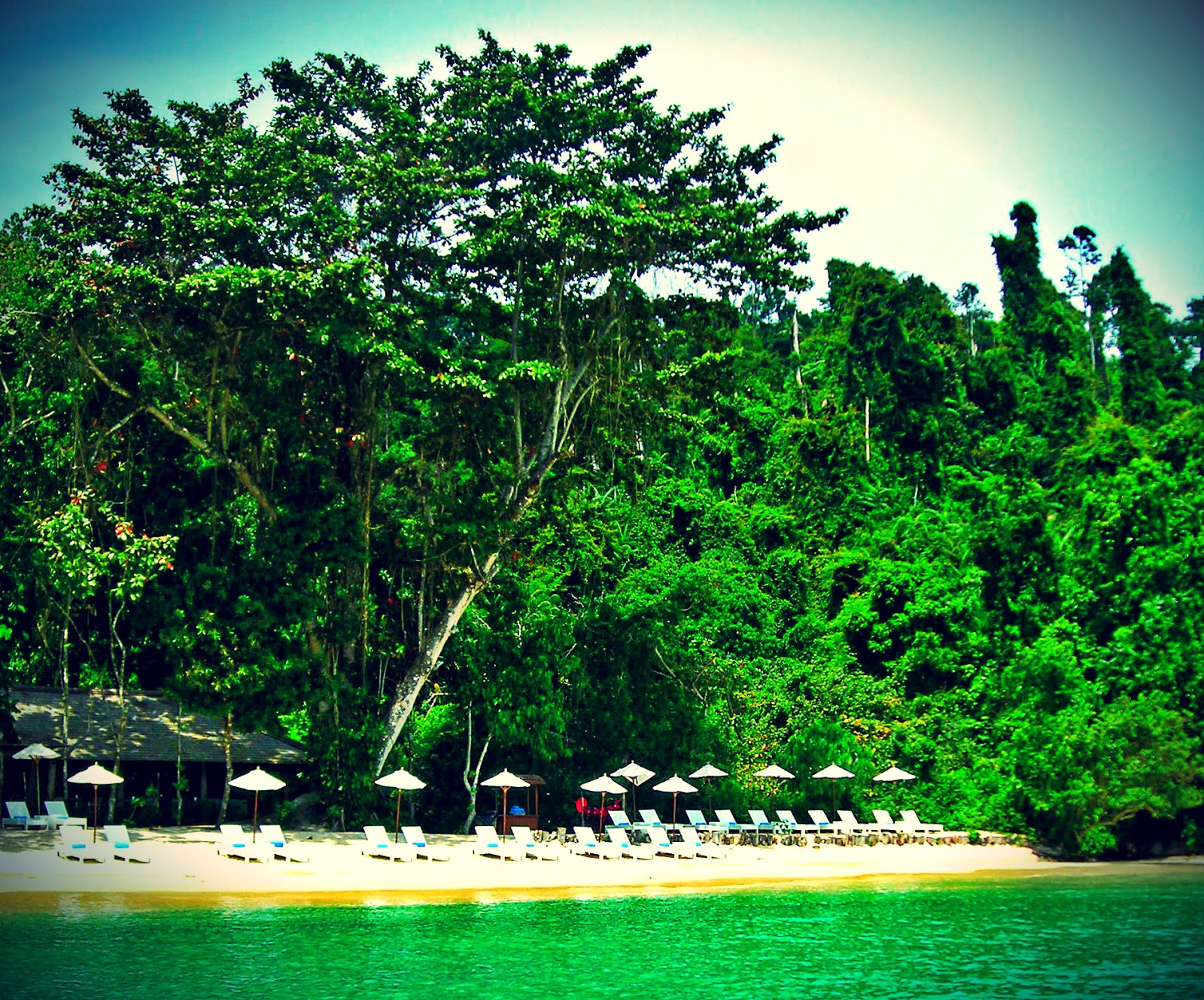 As I looked out to the open sea, its endless vistas troubled me in some existential way. What's clear is that nothing has changed since my last visit except that this time it's going to be a different experience.
Although Borneo is primarily mountainous with impenetrable areas of rainforest, just off the coast of Kota Kinabalu, an approximate 15-minute boat ride lies Gaya Island in Malohom Bay.
The Sabahan captain, who I think could not have been more than 20, directed our attention to a swarm of bright multicolored clown and parrot fish glistening like jewels under the midday sun as our boat started to touch the side of the port.
I found myself on an island cushioned against lush ancient rainforest surrounded by the South China Sea that shelters teeming coral reefs and a diverse marine ecology. On my left, were bursting foliages that melt under a cerulean sky and just over the horizon, is a stunning silhouette of the highest mountain in the Malay Archipelago – Mount Kinabalu.
That visit, we booked a canopy villa in Gaya Island Resort of the prestigious YTL group. The structure reflects a tribal vibe of the indigenous Kadazan, Dusun and Dayak people. Perched atop a hill, a leafy view of the rainforest is beheld.
It was not so long ago when the resort first welcomed inveterate travelers who set foot in Borneo. A commitment was established in July last year that Gaya Island, more than just a typical resort, will carry out environmentally-sustainable practices and will take part in the conservation efforts in the Tunku Abdul Rahman Marine Park.
This three-kilometer park is named after Malaysia's first Prime Minister, Tunku Abdul Rahman and is considered to be Sabah's second national park covering an area of 50 sq kilometers. It consists of five beguiling islands with names that tell a rich history – Manukan (which means "fish"), Sapi (the sound produced by a mowing buffalo), Sulug (in honor of the Sulu peoples of Sabah), Mamutik (shell collection) and lastly, Gaya (big). The islands were used to be part of the Crocker Range but ended up in isolation from the mainland massif, right after the last ice age.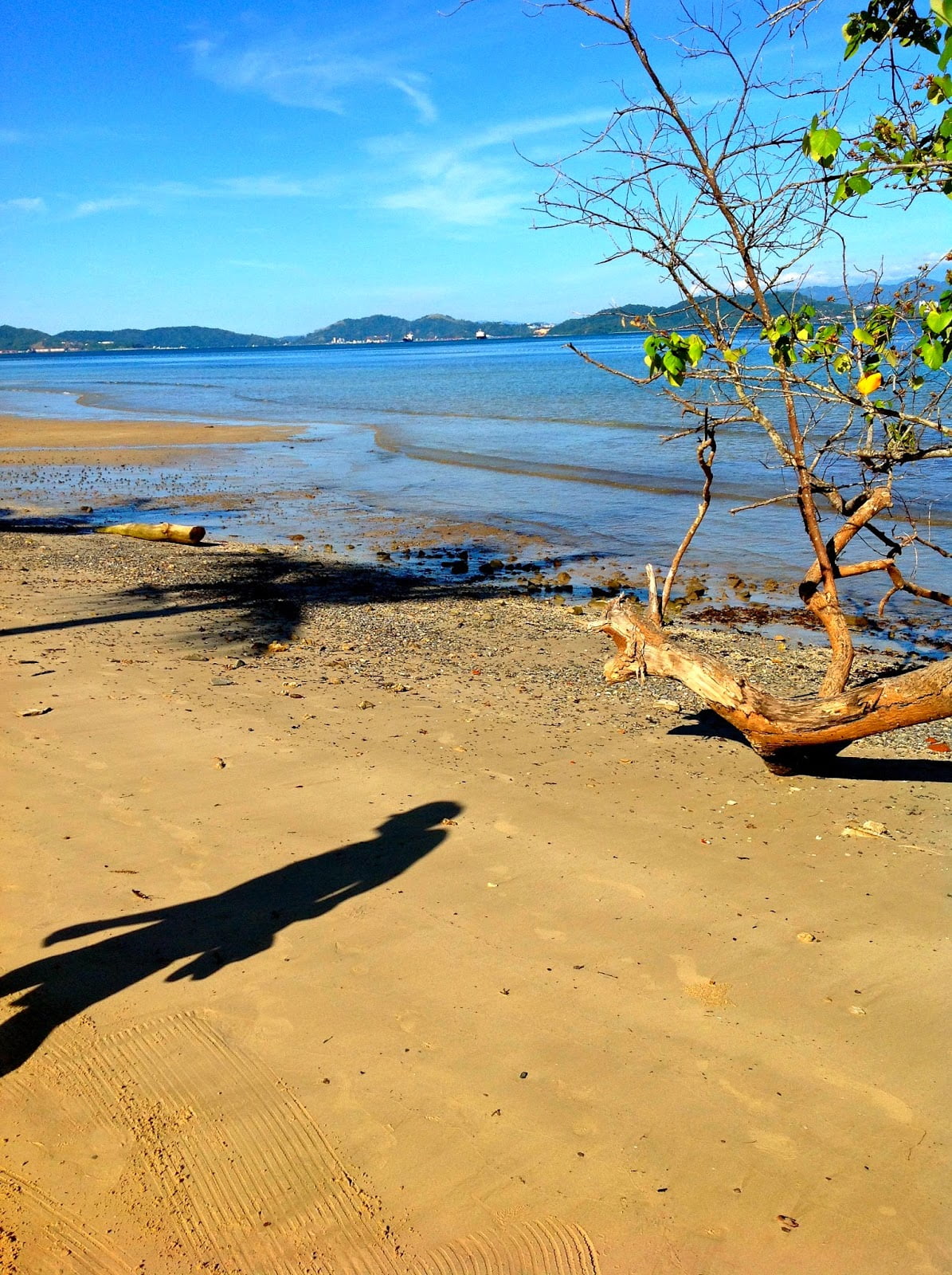 Among the rocks and mangroves stood immense trees adorned with vegetative vines. Monkeys swing from branch to branch and as all other creatures that inhabit the mere 1,465 acre island – the herons, monitor lizards, iguanas, snakes and cicadas, come out from time to time marking their own territory.
Somewhere in this natural sanctuary – is a mystery only to find out that it's hiding in plain sight.
The first time I laid my eyes on "Bobby", I felt a sense of intimacy between us. It was authentic, raw and pure. Bobby was also a resident of the island for six full moons now. His origin was unknown, though many believed that he must have come from the north of Sandakan near the Sulu Sea.
One cloudless day, a group of island dwellers led by the resident marine biologist Scott Mayback found him floating on the sea, almost lifeless.  It was like a scene from the Hollywood film "Farewell to the King" that starred Nick Nolte and Nigel Havers, where an American deserter flees a Japanese firing squad during the World War II, conceals himself in the wilds of Borneo and becomes the ruler of the Dayaks' head-hunting tribe.
The story of Bobby tells a personal case of a sick sea turtle that swallowed a piece of plastic. Some turtles often mistake the plastic bags for jellyfish and by swallowing them, they could cause themselves injury that often result in serious illness and even death. Like the actor in the film, Bobby was also led to a place here in Borneo and was nursed back to life. No one knows what his future will be except Scott.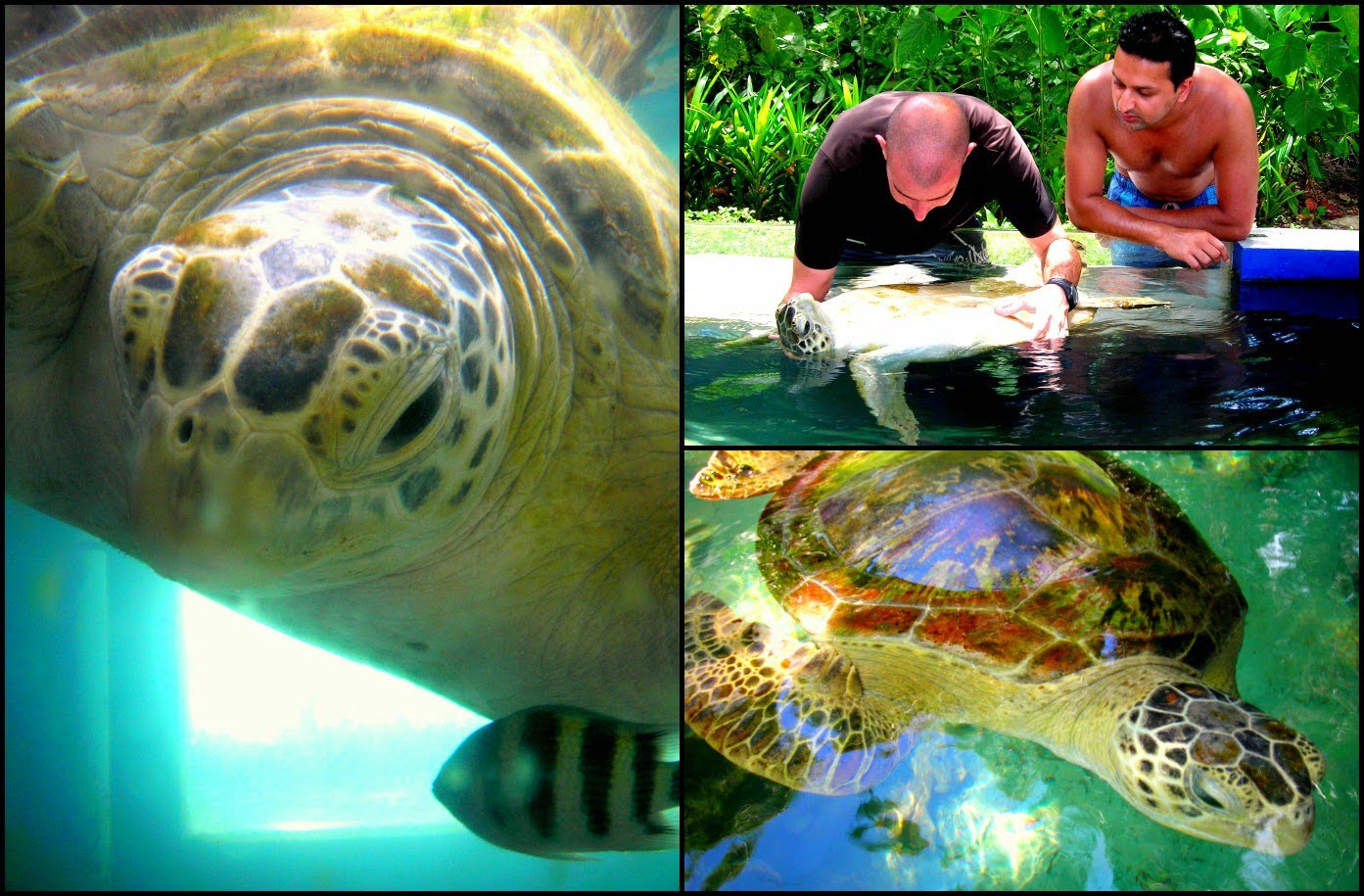 The island offers an air of tranquility, soaking in all what nature has to offer. Like in the movie and with the turtle, I was lured to this island. Unearthing Borneo's secrets, a sense of intimacy sprung that brought man and nature closer. The manifestation is felt by walking into the jungle, observing life underwater, afternoon picnics served from earthen skillets, marveling at the glorious sunrise and hopping on a yacht just to catch the sweeping sunset or by navigating to a private beach in Tavajun bay which is a stone's throw away from the resort.
The night comes softly as it was yesterday. The sky pinpointed with stars and the moon gave an amazing glow to the whole landscape. Tomorrow, I would finally say goodbye to our canopy villa, to the friendly Sabahan residents, to Gaya Island and to the poor sea turtle. After two days of bliss and sun-dappled moments, my bags are packed and my travel diary will momentarily be put away.
As I look out in the open sea, somewhere in the heart of the island speaks to you unexpectedly. Here, time is set by the roar and rhythm of the tides, a ceaseless percussion that penetrates deep down to the soul for a quiet reflection. I thought about the sea turtle, will he be able to make it back to the ocean one day? I know for sure that he will as I will also be lured back for another glimpse of the sand, the sea and within it is a free turtle that lives happily ever after.