When was the last time you traveled? With very few destinations to visit these days due to Covid-19, what's the good of moving when you could travel sitting so comfortably on a chair? 
Yes I have been to Vienna. Just last night, I was back in the Austrian capital.
I didn't exactly fly there. Nor did I drive or jump on a train. I was in Vienna – or pretended to be. I have been armchair traveling these past few weeks and the city of Vienna was my most recent stop.
The year was 1948. Far from the grandeur of the Habsburg's empire, Vienna was coming out of the doldrums of the Second World War and was under occupation by the four foreign allied powers – Britain, France, US and the Soviet Union. It wasn't exactly the kind of period that most Viennese like to talk about let alone wish it ever happened, but to the English writer Graham Greene, it was the golden moment to conceive iconic characters that would endure over the years and outlive their maker.
Greene's screenplay 'The Third Man', directed by Carol Reed, is a noir classic masterpiece that portrays a story of men in flight and pursuit, of good and evil in the haunting backdrop of post war Vienna. I have seen the film countless times, but rewatching it last night in the midst of a pandemic, isolated and socially distanced, it felt profoundly different, even consoling perhaps as I drifted into a cloud of fantasy and came close to traveling.
Contrary to the black and white vignettes of Vienna seen on the film, the reimagined city of which the armchair traveler steps into is vibrant. The Vienna in better times, gemütlich as it would be. Here is the Danube that inspired the music of Strauss and over there is the golden gilded statue of Mozart. I waltz to the sound of birds in the spring time instead of Anton Karas' zither. I saunter past the spire of St. Stephen's cathedral that stood large in the inner city, listening to the clang of the tram moving along the Ringstrasse, the nitter-natter of an apple-strudel-coffee crazed society, while keeping check of my id and ego.
There I was, happy as a lark and without a cent, I had traveled to Vienna and went back home as soon as the closing credits ended.
Armchair travel can take you almost anywhere – only if you let it, only when you embrace it. Armchair travel feeds upon the imagination. A sustaining diet that enriches my sense of experience during this pandemic.
Armchair travel is perhaps not something nouveau for it has existed for centuries. Socrates refused to step outside of Athens and reasoned 'you can lead me all over Attica or anywhere else you like simply by waving in front of me the leaves of a book'. In the wake of the worldwide corona crisis, armchair travel is taking on a new light, fresh yet familiar. Like Socrates, lacking the authenticity of experiencing real travel, I waved Orhan Pamuks' A Strangeness In My Mind novel in front of me, inhaling the musty scent of a book transported me instantly to where East meets West.
The pages fluttered, Pamuk's words spiraled as I find myself following in the footsteps of his beloved hero Mevlut, a struggling yogurt seller by day and trades the emblematic Turkish fermented wheat drink boza by night.  Mevlut ambles around, I shuffle close behind. He roams the streets, descends to the city's poor and forgotten neighborhoods, navigates secret passages and ancient alleyways while indulging in the nostalgia of old Istanbul in its frenzied, faded glory. Rereading the novel once more took me to one of the cities I wished to revisit. Like Mevlut who sees his life as a product of cosmic joke, the metaphysical, his own kismet, my wish to travel back to Turkey's bejeweled sprawling capital may just as well be decided by my own kismet.
I wanted to see Paris. I wanted to invite the streets of Paris and the French into my bedroom and engage in a Cartesian conversation about morality and immortality. So I put on Jean-Luc Godard's A Bout de Souffle – Breathless and channeled my spirit to the ephemeral and the eternal Parisian scenes.
Here's Michel (Jean-Paul Belmondo), a gangster, masochistic in love and dreams of starting a new life far away from Paris with Patricia (Jean Seberg), the pixie-haired American girl, worldly skeptic and dreams of becoming someone new in Paris. The transient armchair traveler glides along the Champs-Élysées, in Godard's sub-plots and jump cuts, self-reflective dialogues and trite epigrams and characters, nourished by fate and love pushing an indulgent observer myself to embrace, without question, French fatalism leaving me breathless at the end.
Au revoir Paris I say. Leaving La Ville de L'amour, I set sail to Provence. With the coffee table book serving as my ticket and guide,  my eyes wandered to the South of France ablazed in golden light and of palettes of dizzying lavender and blue. On its glossy cover it features one of Vincent Van Gogh's paintings. I started to leaf through page after page, until the distance between me and Provence faded, blended smoothly by brushstroke. Van Gogh moved from Paris to Arles for he wanted to 'paint the south' and through his work, wished people to 'see it'.
My eyes hopped and danced between the landscapes and the artist's canvases until they landed firmly on the most recognizable frame – The Starry Night. I meandered over the hillside gazing at the village from a distance under swirling stars and a luminous diamond sky. Van Gogh in his letter to his sister 'the night is even more richly colored than the day..if only one pays attention to it, one sees that certain stars are citron yellow, while others have a pink glow or a green, blue and forget-me-not brilliance. And without my expatiating on this theme, it should be clear that putting little white dots on a blue-black surface is not enough.'
Armchair travel can take you almost anywhere – only if you let it, only when you embrace it. It may seem like an oxymoron, for travel requires leaving the comforts of home, yet while I wait for the world to re-open, ease travel restrictions and allow travelers to carry on where they left off, I shall lose myself in the descriptive pages of a book or the transporting images of a film and perhaps even learn a new language as a bridge to rediscover a culture. I could think of redecorating a certain cranny in the house (a Polynesian motif most appropriately) while imagining I am somewhere in the Pacific (perhaps Tahiti) and stalk the ghost of Paul Gaugin. Cook my mom's humble ginger-fish stew soaked in mermaids tears or a ceviche that could make Poseidon sigh and wash it all down with a glass (or bottle most preferably) of wine to drown the lingering homesickness.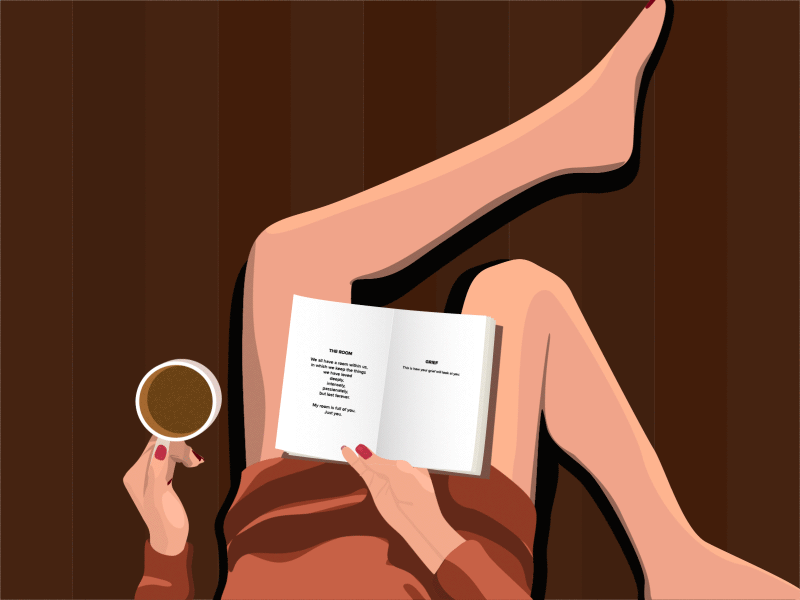 I have also been making future travel plans to places that I love to visit. A trip to Japan would be a treat. Perhaps travel to Varanasi or Holbox or Samarkand or Patagonia. I have a long bucket list. I also have a long couch. Armchair travel feeds upon the imagination. A sustaining diet that enriches my sense of experience during this pandemic. There will be no security checks, no passports needed, no boarding pass required. So where to next? The Lake District beckons. There I shall go and lose myself and dawdle and dance among the daffodils.
I wandered lonely as a cloud
That floats on high o'er vales and hills,
When all at once I saw a crowd,
A host, of golden daffodils;
Beside the lake, beneath the trees,
Fluttering and dancing in the breeze.
– William Wordsworth