There is nowhere in the world quite like Istanbul – spread across two continents, a city exuding with culture and contrast and always on the move.
Everyday mostly at six, old wooden carts pass and move along the narrow cobblestoned alleyways hauling merchandise of freshly picked cucumbers, tomatoes, nuts and a potpourri of vegetables. Here at the Grand Bazaar, farmers in their headwraps make up the early morning scene as they wait patiently for storefronts to open. Anytime, this labyrinth of shops occupying 64 streets with more than 4,000 vendors will soon become a dizzying tourist trap and fanciful treasure trove.
As shop keepers, mostly men and patrons gather beneath the old arched ceilings, the rituals of daily life commence almost immediately. As in centuries ago, they will haggle for the greatest textile and carpets. They will weigh spices like precious ore, as well as select the most exquisite tea leaves that will later be brought home or served during high tea in some swanky hotels in the city or perhaps far across the globe.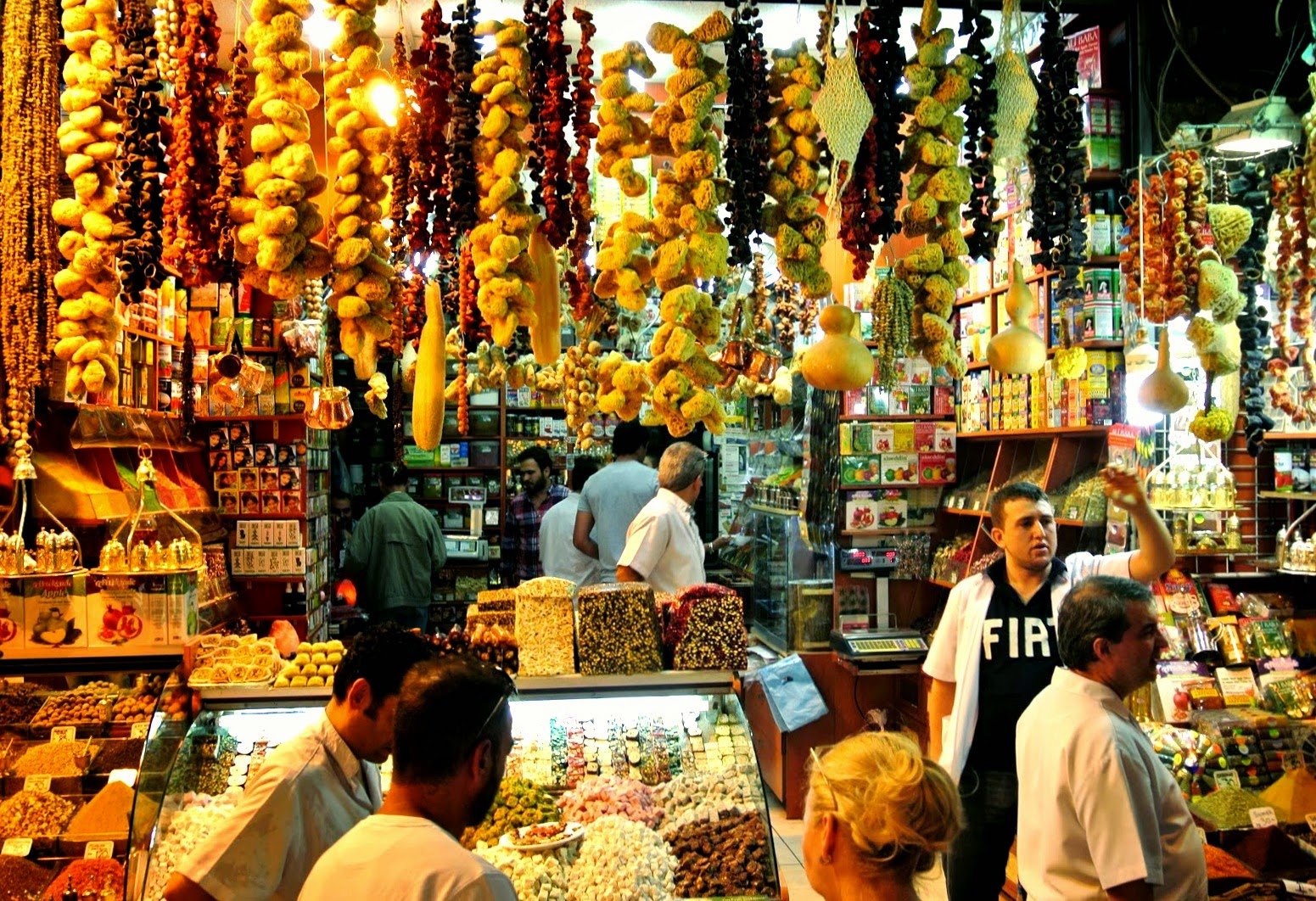 Nearby, the neighborhood of Sultanahmet is just waking up. Windows flung wide open and doors ajar as the summer air breezes in carrying intoxicating whiffs of smoky kebabs and hookahs. One hears the call of the muezzin reverberating from a minaret as the tune of the latest hip-hop music simultaneously blasting across the street.
Later in the day, at the famous Blue Mosque, crowds will flock at its entrance – strolling tourists ushered in by persistent amateur guides, the devout politely queuing outside wash-houses before the start of the midday prayer. A few meters away, the road opens to a bustling street of boutique hotels, gourmet restaurants, rooftop bars, cafés and hammams. Stocky-bearded men, some clean-shaven, in tight jeans stand outside, beckoning tourists and travelers alike.
I had heard for years that Istanbul has been a magnet for travelers in search of inspiration and a quest for the exotic. Decades ago, it was the final destination of the much sought after Orient-Express. In 2010, Istanbul emerged as one of the world's "coolest" cities and was named the European City of Culture.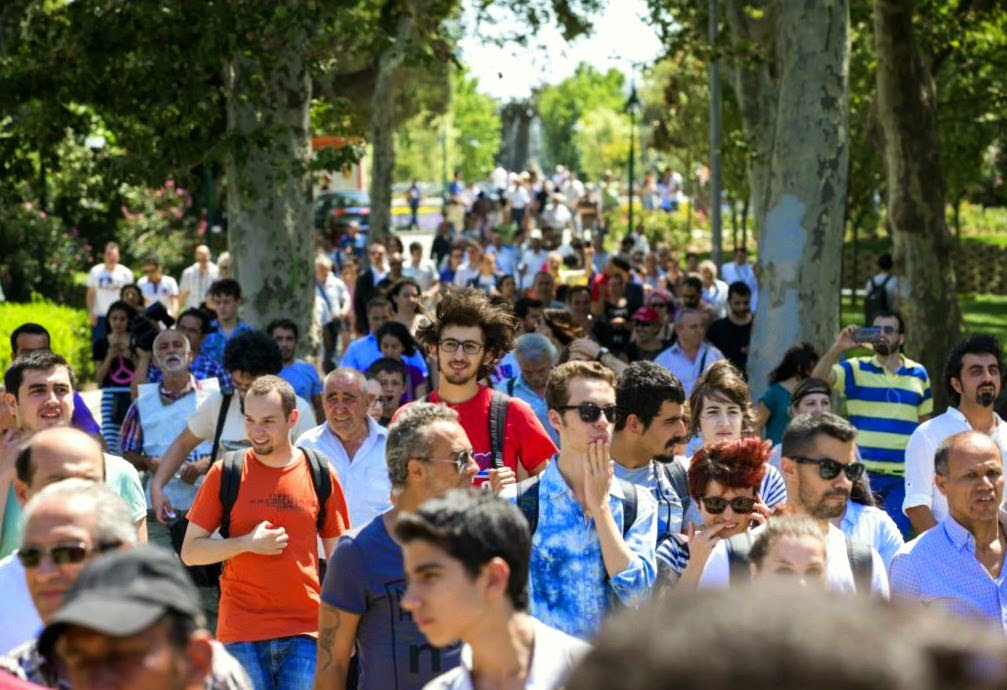 Energy seems to run endless and flows fluidly in this historic city – inviting, invigorating and contagious. Against the swelling sea traffic, crowds that clogs its narrow alleyways and the constant stream of hooting yellow taxis, there is room for everyone yearning for a new kind of spirit in this Old City.
As my Turkish Airlines flight from Kuala Lumpur touched down on a bright, breezy Friday at Ataturk International Airport, I began to feel the contemporary excitement of ancient Istanbul. It's a mission to place my finger on its pulse and perhaps step entirely inside its frame.
The Old City in the New World
The first sight of adventure peeks through my car window. In front of me are shimmering minarets in rosy hues. On my left are crumbling brick walls that snake along the main road leading to Tarihi Yarımada or Suriçi, the old walled city.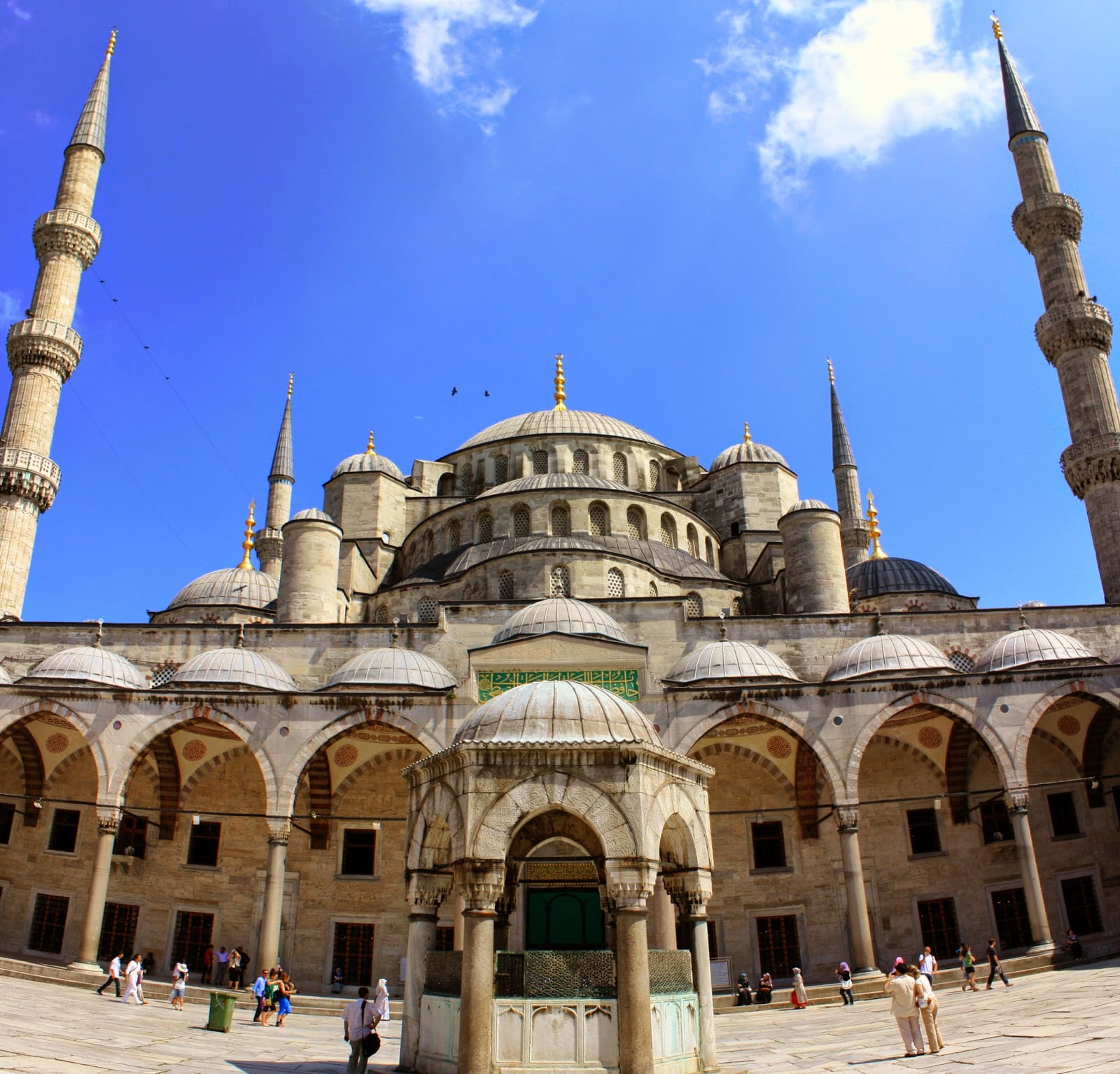 Long known as Constantinople, capital of the Roman Empire, the city of Istanbul further flourished during the Byzantine years and reached the pinnacle of supremacy during the Ottomans, becoming the capital of the world. Mosques and minarets were the expressions of power. Looming in front of me is Hagia Sophia. Its enormous 30-meter diameter dome houses one of the few outstanding mosaics in history. Once a patriarchal basilica, later converted into a mosque in the 15th century after the Ottomans seized the city and now a museum.
A stone throw away is another architectural wonder, the Sultan Ahmed Mosque. Dubbed as the Blue Mosque, its iconic minarets pricking the skyline had been a constant feature in postcards as well as glossy covers of magazines. A sight to behold when crossing the Bosporus on a commuter ferry.
Turkish (delightful) Hospitality
When Dhzengis Ibryamov grins at you, it's difficult not to smile back. He has the kind of smile that makes a waiter, a porter and a concierge, a bit of a superstar in his all-in-one-trade universe.
"Many things happen in the summer. It's the best time for business. It opens up opportunities to meeting new people and of course, make friends." Typical to his character, Dhzengis easily warms up to every newcomer in his city, taking time for a chit chat while pouring hot water into my coffee.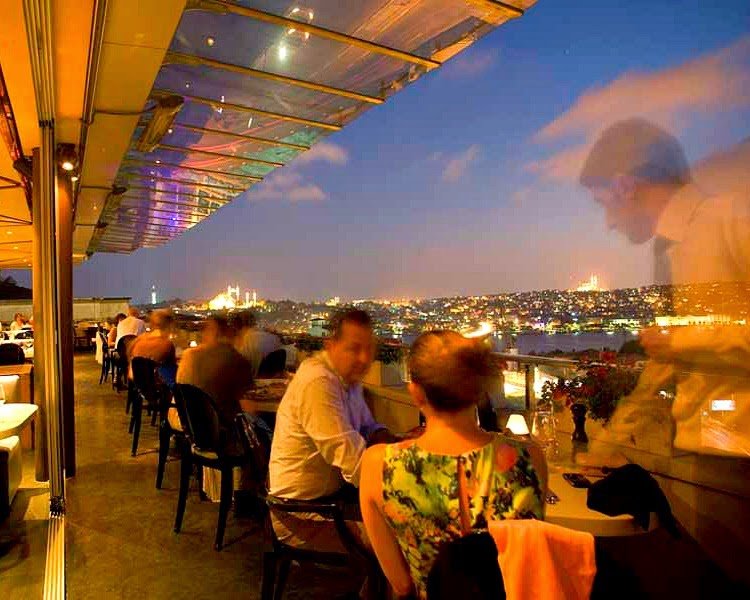 While working comfortably as a waiter at the Millennium Suites Hotel in the vibrant neighborhood of Sultanahmet, he also switches roles from being a very knowledgeable concierge into a reliable porter. He just turned 25.
"I would love to travel someday, " as he looks out over the Bosporus Straits. "For now, I can't bring myself to travel around the world, but I can certainly bring Turkish hospitality to the world" he quips.
Prisons and Palaces
"Welcome to your prison!" This is no ordinary greeting when checking into a hotel. I gasped in awe.
If this is to be a movie scene, it's that moment where you're supposed to run to the nearest escape route. Yet, there is no need for any of that high drama when you are to be sentenced in the most magnificent of prisons. The romantic poet Nâzım Hikmet and other free thinkers as well as prominent dissidents were once confined here. I was bedded however, like a wife of a sultan.
Behind the facade of a neoclassical structure lies no ordinary prison. The Sultanahmet Cezaevi, now an opulent five-star Four Seasons Hotel transport its pampered inmates back in time – vaulted ceilings, centuries old floors, heavy wooden doors, overhanging eaves and arched windows that look out unto a manicured courtyard. A watch tower looms in one corner always keeping a sharp eye out on its pampered prisoners.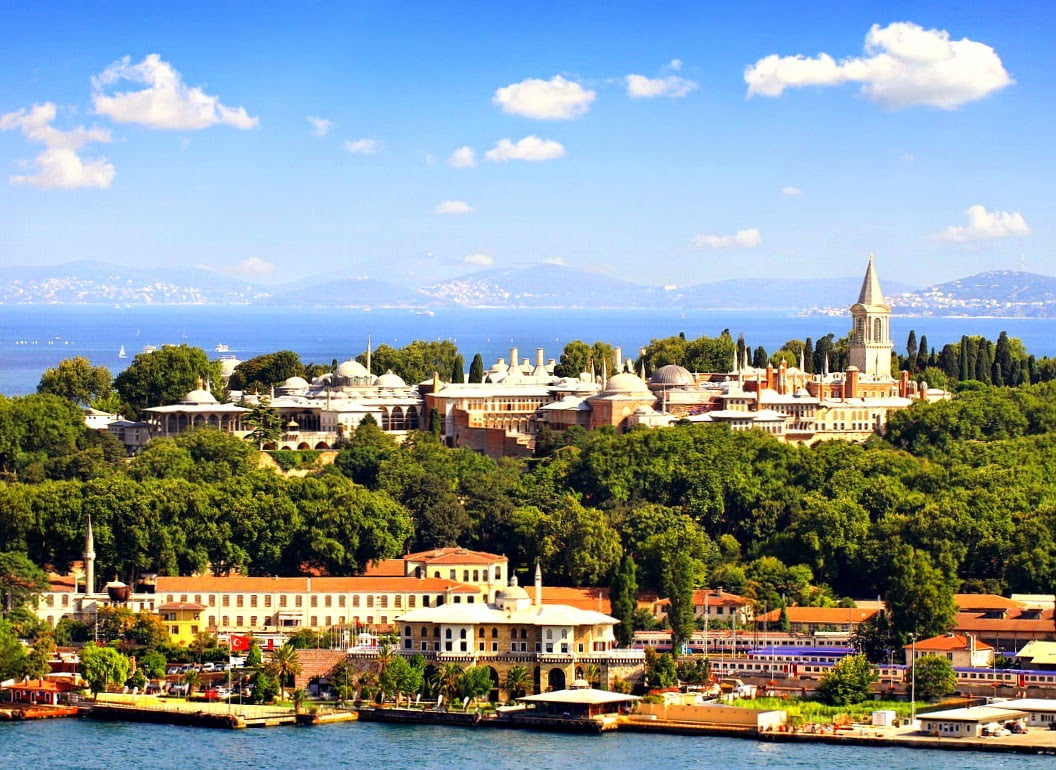 In one of its 65 rooms, I immersed myself in its rich history, gazed at the minarets from my window all the while meditating to the call of the muezzin. A closer inspection of some of the hotel's marble pillars reveal carvings left by former resident inmates. My attempted prison break only ended up to clicking cocktails on the hotel's rooftop bar overlooking the Bosphorus Straits and across the hills of continental Asia.
After my release from jail from a two night sentence, I hastily headed to the city's first settlement site – the Topkapi Palace. Here lies the epicenter of the Ottoman Empire shrouded heavily with tales and controversies on the lives of libidinous sultans and their alluring concubines, of trusty janissaries and scheming eunuchs. The massive courtyards and elaborate buildings, the harems hypnotic tiles, egg–sized diamonds and daggers of glittering gold remained the silent witness of what occurred behind the palace's doors and lavish pavilions.
Spirited Away
On my last day in the city, I walked across the Galata Bridge tucking a döner and a sticky baklava melting in my hand. The afternoon sun, golden and glorious, turned the terracotta roofs of Cihangir district into a fiery crimson. At one end, a group of men enveloped in a cloud of smoke stood next to young boys wistfully casting their fishing rods to sea.
I see commuter ferries crisscrossing the banks of Eminönü in Europe and Uskudar in Asia. Tankers sailed past party yachts and dinner-cruise boats. Down in this busy sea passage, life goes on and memories are left in the water's wake. Istanbul refuses to stay still.
A city of split personality indelibly marked by exceptional contrasts – archaic and contemporary, secular and spiritual, tolerance and bigotry, the Islamic east and Christian west; always with one foot in Asia and the other in Europe.
It's ironic how I remember American essayist Charles Dudley Warner and a friend of Mark Twain when he compared lettuce to a conversation. "It must be fresh and crisp, so sparkling that you barely noticed the bitter in it." Istanbul in the summer of 2014 is exactly like that, with a pinch of salt, a dash of pepper and little more lavash.