As airlines around the globe compete and connect travelers from one point to another, some airlines choose to go the extra mile offering complimentary cultural packages to passengers with long layovers.
Half an hour past midnight, my travel partner is still on the other end of the line – talking fast and laying out the plan. Quite frankly, it's a series of plans.
Or, more precisely: a mezze expressed in descriptive narratives peppered with carefully calculated figures, jumbled words of encapsulated wisdom and gallivanting enthusiasms, that, when grouped and arranged together, will form a perfect collage of everything I need to know about traveling to Istanbul.
After all, he is the kind of person that could intricately weave his series of experiences into an anecdotal piece creating colorful tales of adventure. So here I am with eyes wide open and listening in, despite our five hour time difference, as he collectively recounts his quick take on a whirlwind tour to the old Byzantium or Constantinople Empire.
The question arises, "why Istanbul?"
The word itself paints an enigmatic skyline in my imagination, where glittering palaces, mosques and minarets proudly stand side by side – aged and glorious, yet never losing their grandeur even though a sense of decrepitude has fallen like a mantle over the once-all-mighty kingdom of the Bosporus.
Slowly it started to sink in. Bit by bit, each detail fell into perfect place. In my very own version, please allow me to piece the fragments of our conversation in a gist.
It simply started after my travel partner signed up for tourIstanbul, a free tour service offered by Turkish Airlines to its passengers transiting at the Istanbul Ataturk Airport from international flights with a minimum of a six hour layover. After checking their website, what happened next was a series of fortunate events. He found himself sitting with other nationalities on a bus heading to one of the world's earliest civilizations.
Interestingly enough is how a spur of the moment decision can actually lead to something unimaginable, a delightful happenstance. How a mere six hour layover could turn into a journey that even first impressions are enough to get one smitten by Istanbul's enigmatic charm. Perhaps unmistakably even take you to a better vantage point and get a closer look at Turkish hospitality.
But my plan was to fly first from Kuala Lumpur (where I lived) to France and then Istanbul.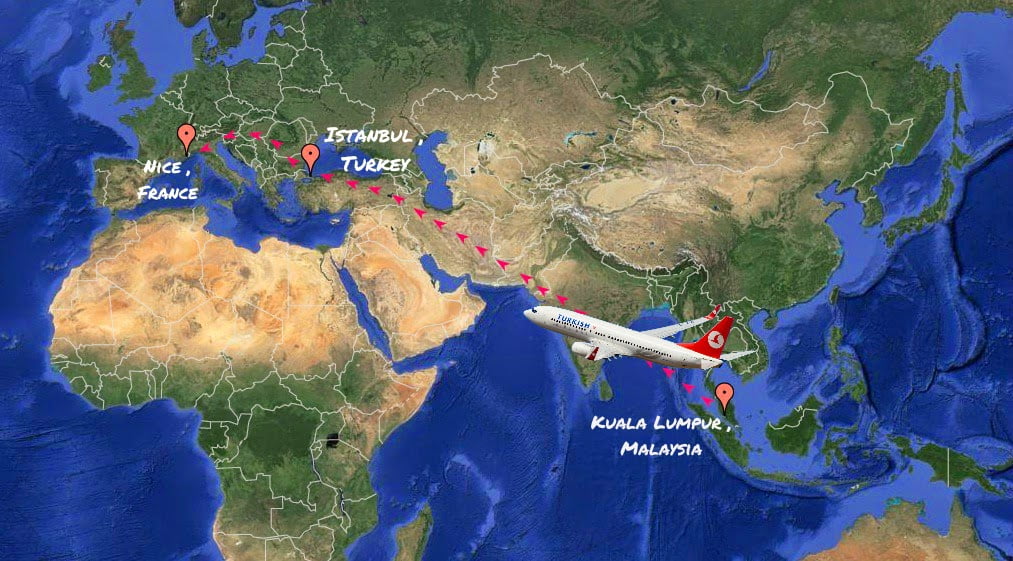 Looking at all flight options, my conniving curiosity has a great way of convincing me that taking Turkish Airlines will give me that striking first impression of what awaits in the "City of the World's Desire" as described by Philip Mansel in his book, Constantinople. A modus operandi which my travel partner approved as he added on a few extra notes. That, at 36,000 thousand feet, even before I would arrive in Istanbul, my meal will be exquisitely prepared by the chef on board! Yes, a real chef that also hands out to passengers, the infamous Turkish delights – which is believed to have brought peace to a sultan's quarreling harem.
As Turkish Airlines fly to seven destinations in France alone, I couldn't quite figure out which city would work out to satisfy my coveted French romance.
Of course, there is the charm of Paris, the vibrant vieux port and the bouillabaisse of Marseille, the wine region of Bordeaux and the gastronomy haven of Lyon. Adding to the list is the cassoulet of Toulouse, the choucroute of Strasbourg, but in the end it was to catch a week of summer fun on the Riviera in Nice making it to the top of my list. Much to my surprise, as luck would have it, Turkish Airlines flies twice daily to Cote d'Azur.
The second part of the plan proved to be easy as it will only be a short hop from Nice to Istanbul. Explore the city and board the latest flight back to Kuala Lumpur.
As originally planned, instead of having a six hour layover, I will be staying in Istanbul for two wonderful days of cultural odyssey.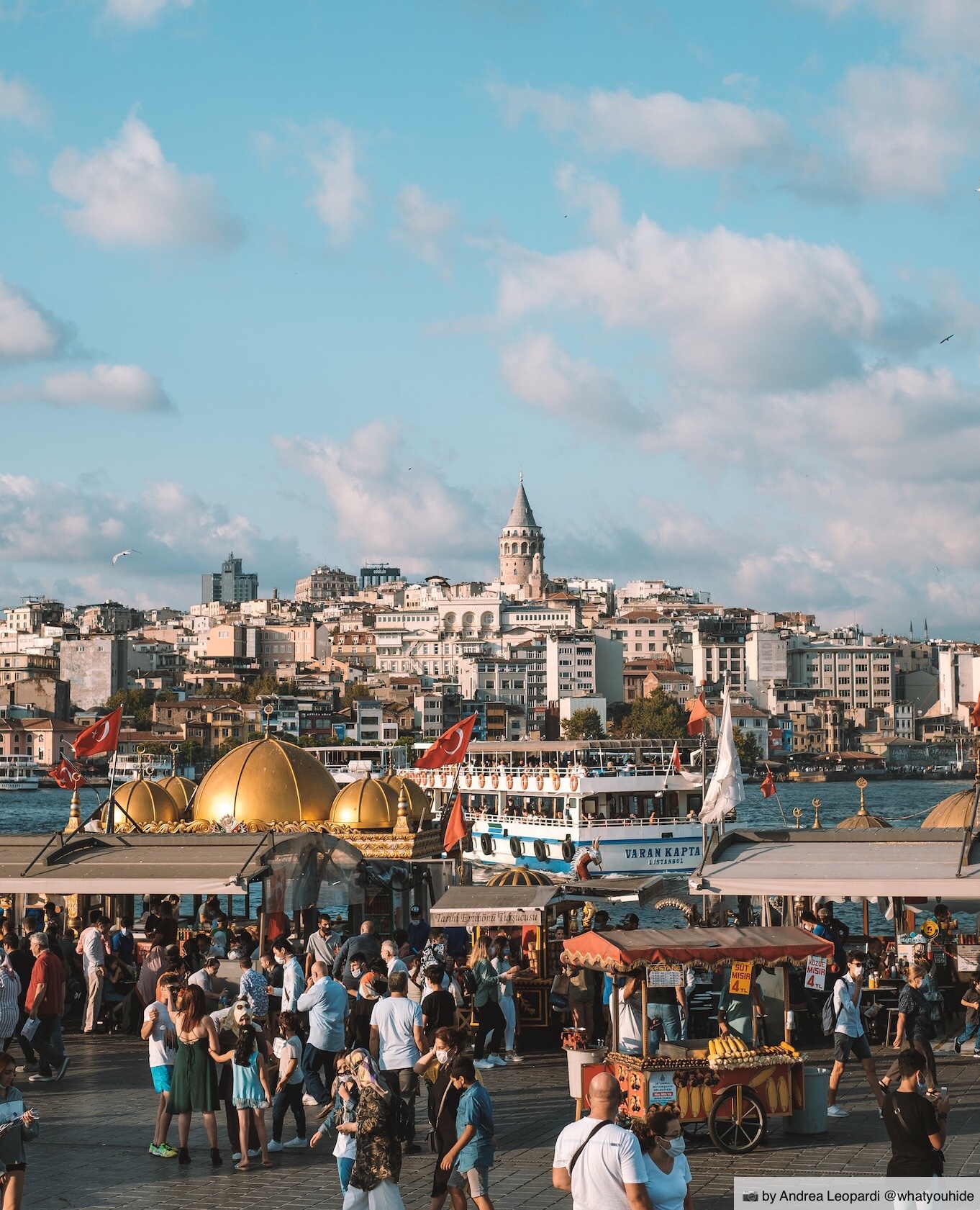 To fast forward the events, I am going to cross the iron-laced Galata Bridge that connects the old historic part and the modern Europeanized Beyoğlu quarter. Meet the ghosts of marauding crusaders as well as the patrolling janissaries that haunt the city's ancient alleyways and at the same time listen to the voices of the past resound on the faded frescoes. Once in a while I'll take a pause to contemplate when I hear the call of the muezzin.
I will take and sip my Turkish tea too – slowly as most Istanbulites do while it is being poured into a tulip-shaped glass. Its commanding taste is a constant battle of bitter and sweet but in a place like Istanbul, where grit and gloss, secularism and religion, East and West all collide with a jolt yet all co-exists harmoniously.
Whether sitting on the rooftop smelling the smoky kebabs or hopping on a ferry that links both Asia and Europe in a blink of an eye, I just can't wait to get there. To me, this sounds like more than just a plan!