K
uala Lumpur is going through an identity crisis.
For visitors, the city gets a sense of a place that embraces idle wanderers. For locals, KL is like a teenager with piercings and in tattered-jeans screaming justice and trying to get drunk on teh-tarik.
To me, the city is neither. Yet the two impressions give a summary of the city that I have loved and lost and loving again.
It wasn't long ago when I left Malaysia's storied capital and drifted momentarily in Europe before finding myself living in Manhattan's Upper East Side. Six years ago, in the quiet leafy neighborhood of Bukit Bandaraya in Bangsar, a residential suburb on the outskirts of Kuala Lumpur, we rented an apartment that faced a patch of tropical woodland.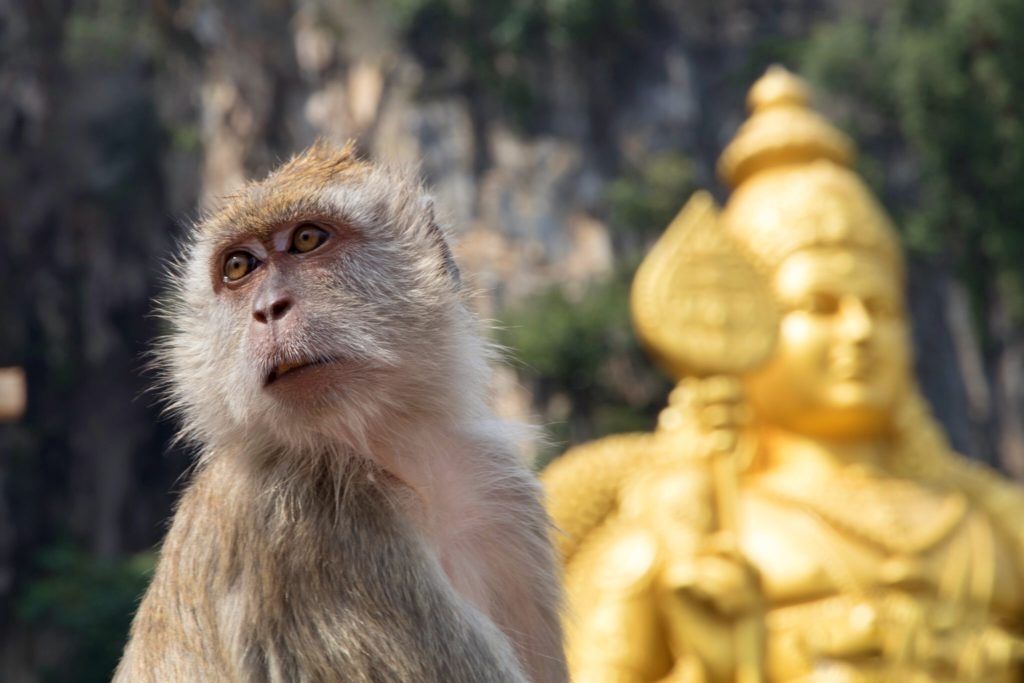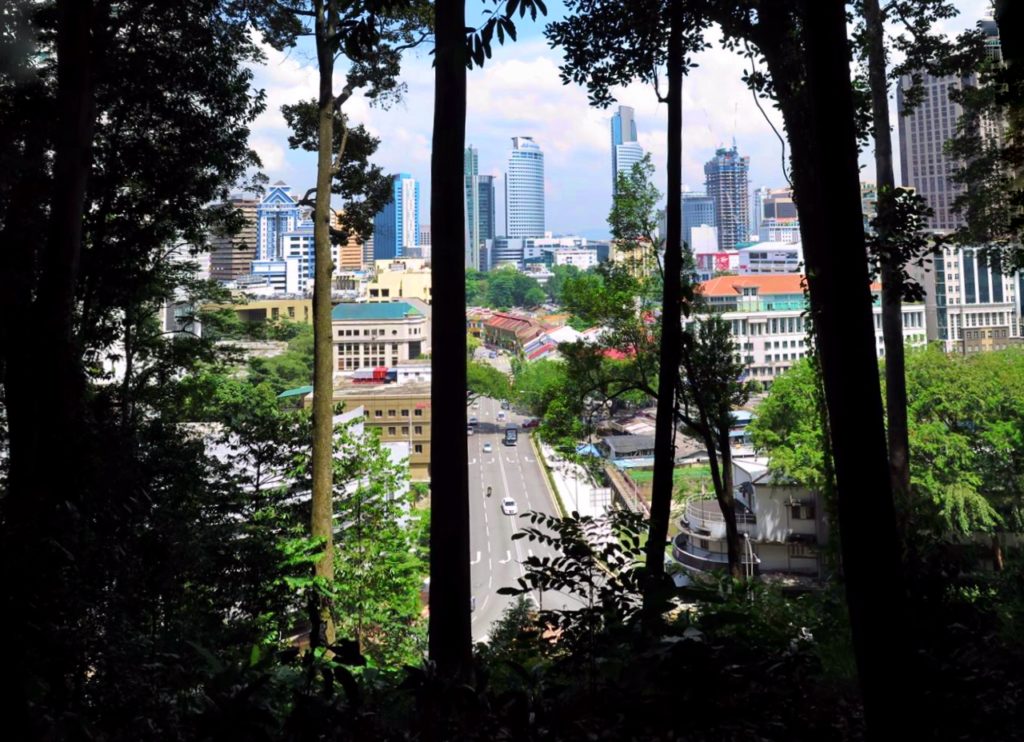 It was nothing but idyllic. A place where the city's urban roar is hushed by an opera of cackling birdlife, humming insects and squeals of monkeys playing next door, unbothered by the 21st century. Although it is not exactly a tropical paradise that famous people might write about yet, it was good enough to inspire dreams in small children. Out of the many things I am most nostalgic about living in KL, one which trumps over the others, are the monkeys, where I had shared a special place with these creatures, in the suburban hills of Bangsar.
In the copious hot-monsoon years we've spent, we have not reckoned with the city's growing hunger for infrastructure and property development. Quiet without noticing, my tree-dwelling neighbors left, and one day a humongous drilling machine materialized and stood outside our bedroom window. The hills of Bangsar appeared claustrophobic. The city and its construction seemed to have grown stale to our eyes. Like the monkeys who left to find a new prospective future home, so did we.
What is it with cities that lend us happiness? Sometimes when you are away for so long, it is the sights that you remember; at other times it is the energy.
Fast forward to the present time, as I was putting up last-minute touches on a project I was working on and while waiting for a new assignment in New York City, I received a call from a friend who was looking for a companion to travel to Thailand for a few days. I was happy to volunteer and thought of how close Thailand is to Malaysia. Perhaps I could make a little sidetrip south, before the end of our trip. Did I want to go back home?
The Kuala Lumpur I know and was lead to believe (and still hoping to believe) is a sprawling jungle with pockets of urban boroughs. Somehow that notion seemed to lose its luster. Every year, the city grows. Sprawling construction of new erected condo towers and malls have replaced wooded areas, shrinking the remaining city's green spaces. Although KL is dubbed, a city jungle by many, and where protected rainforests occupy almost a quarter of the total land area, many would argue that for a city of 1.7 million people, KL's challenge is to expand economically and at the same time sustainably.
My trepidation of revisiting the city after years abroad is to be confronted with the rapid metamorphosis of the KL that I used to know and the KL that I am about to see. Sometimes when you are away for so long, it is the sights that you remember; at other times it is the energy. It immediately became clear to me that in this instance, it is both.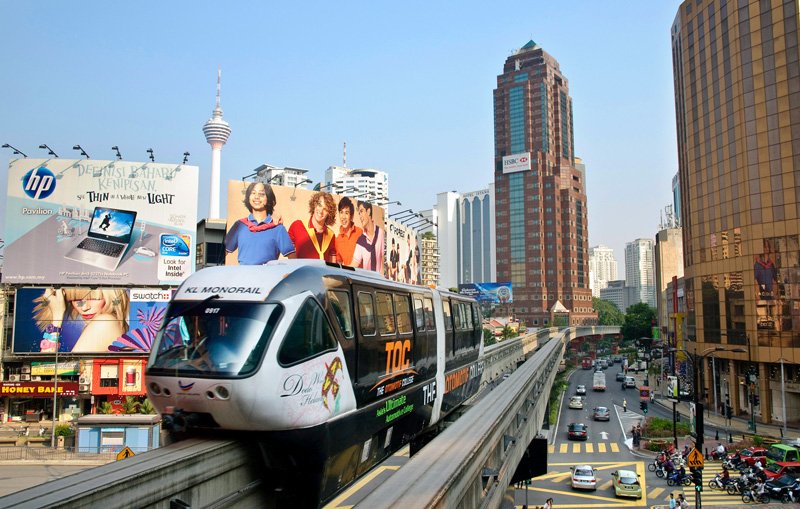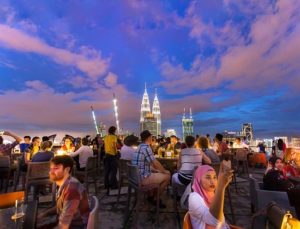 Yes I do remember the typical face of hypermodernity. Skyscrapers that gleam in the daylight and put on a shimmering flapper-dress at night. I remember the emblems of innovation that are seen in transit stations. Trains that whisk you away from the airport to the city and back in minutes, make my New York train rides (and stations) look and feel medieval.
Ubiquitous wifi hotspots seem to be everywhere. Although it makes the availability of getting information easy (especially when traveling or working on the go) I sometimes get the feeling that it can be too much to see couples fumbling with their gadgets instead of having a conversation in a cafe. The city and its people operate and get most of the services on a touch of a button from a smartphone.
I remember as well the aspirations of the city and its diverse multi-ethnic inhabitants. The can-lah, can do spirit to do something better than the ordinary.  And how I am being reminded of a generation that speak of change – of political landscape, perceptions on race and LGBT issues as well as environmental concerns.
If there is one revelation of which I considered nouveau that my recent trip afforded me is that conversations on creating more green spaces have finally caught on and is given more attention these days. Like transforming parking spots to small gardens. The drive to inject ideas of micro housing, communal living and shared spaces are attracting more environmentally conscious millenials.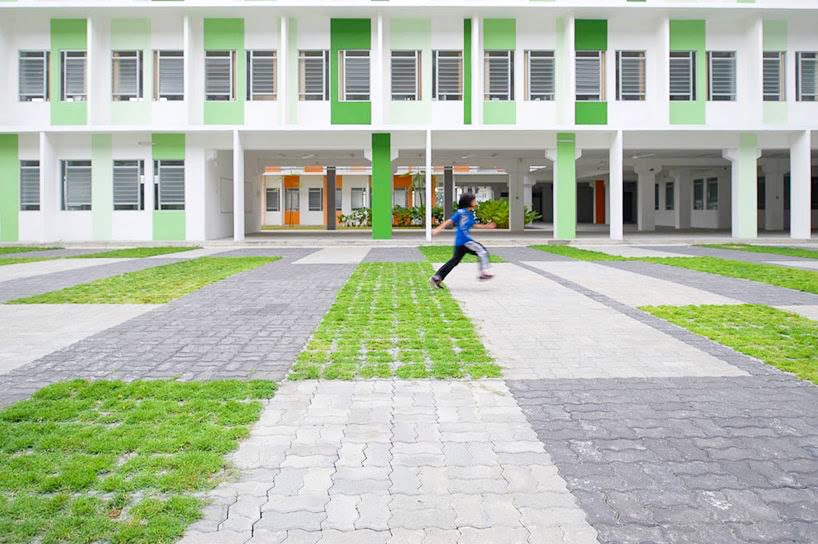 "There is a great demand for spaces in cities and the greatest challenge is to rejuvenate existing urban spaces as opposed to expanding", according to Hamdan Abdul Majeed of ThinkCity, a Malaysian community-focused urban regeneration organization that aims to create a more livable, resilient and people-centric cities.
Even hotels have evolved into something more of a representation of the city's green idea. Take the Element Kuala Lumpur, a Westin brand hotel just a few blocks away from Malaysia's iconic Twin Towers. With its soaring 275meter height, this Green Building Index (GBI) certified hotel, affords its guests an entrancing 360 degree view of the city's skyline while also keeping watch on the indoor air quality with its sensitive CO2 sensor.
I have a sweet spot for water recycling and the hotel seems to have  taken things further with its rainwater harvesting technology as well as its non-chemical water treatment. KL gets 100 inches of rainfall annually and it might as well be that the hotel is poised to meet the challenge of making KL green again.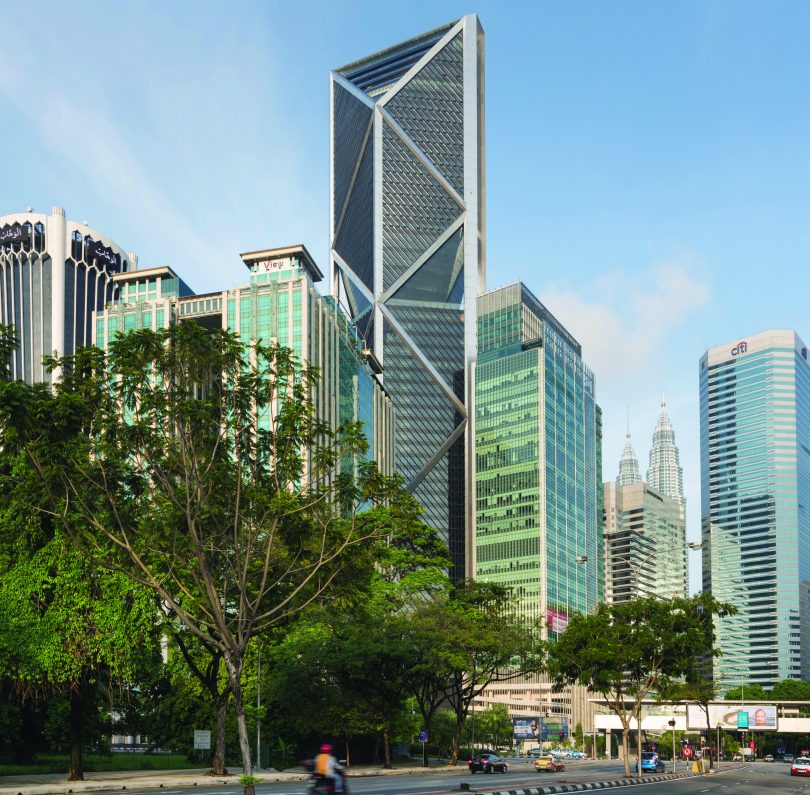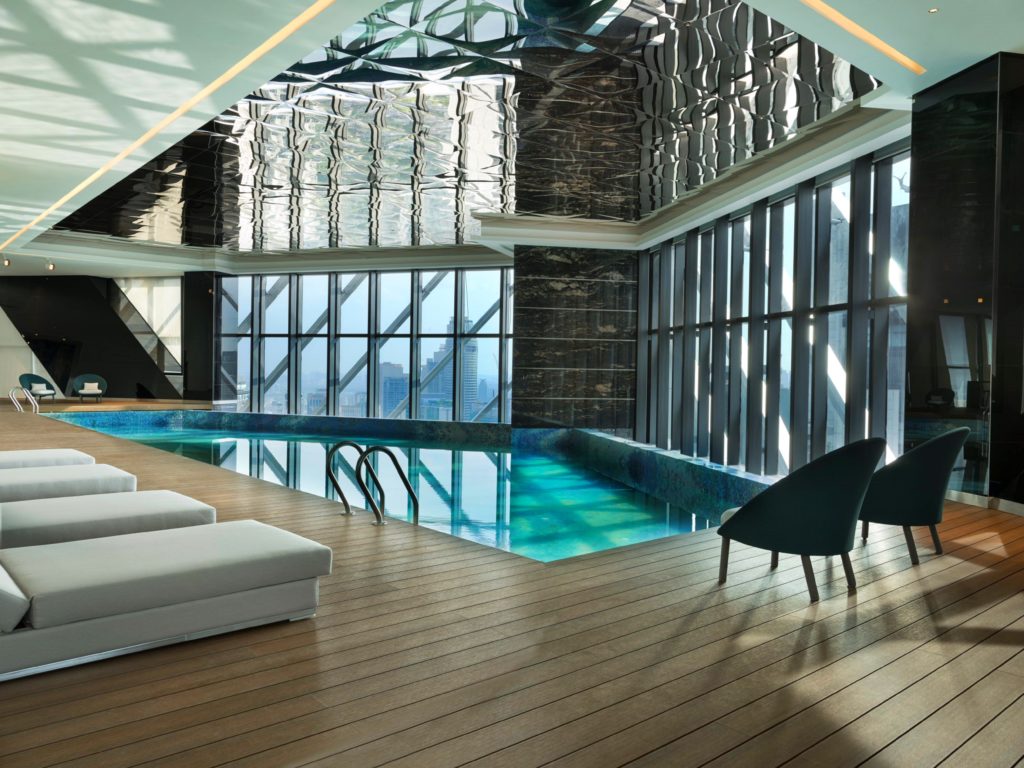 I have heard that while guests stay in very comfortable rooms where the interior features clean lines of floor-to-ceiling windows allowing natural light as a key element in its contemporary design, they are also encouraged to take part in a free yoga class. If that doesn't tickle one's fancy, there is an indoor saltwater pool, which happens to be the highest in the city and is a true work of art in itself.  It occurred to me that the pursuit of an eco-conscious philosophy is also synonymous to health and wellness.
One afternoon, I ascended to the hotel's restaurant on the 40th floor for a sugar rush. At Trace, I went for the ARTEASTRY (art-tea-pastry) menu and noshed on some repast of varying flavors from savory to tasty to succulently sweet. The highlight of which was the chef drawing a forest out of a melted dark chocolate. I recoiled from his artistry and an image it conjured in me – the tropical forest we had in the hills of Bangsar and along with it, the pack of monkeys that rustled the trees as they swing from branch to branch leaving a squeal of glee and content.
Just very recently, Kuala Lumpur hosted the 9th World Urban Forum 2018 where talks circulated on the role of nature in achieving a more livable city of tomorrow. With the city's shifting mindset to be more robust in its efforts in becoming a leading green city, it may not be hard to imagine KL's previous landscape depicted in the pages of the fictional works of Somerset Maugham and Joseph Conrad who had also traveled to Malaysia.
To echo the words of Chuah Guat Eng, Malaysia's first English-language woman novelist, "There are many things happening around the city that caused me to worry…As a fictional writer, cities and towns are like metaphors and symbols."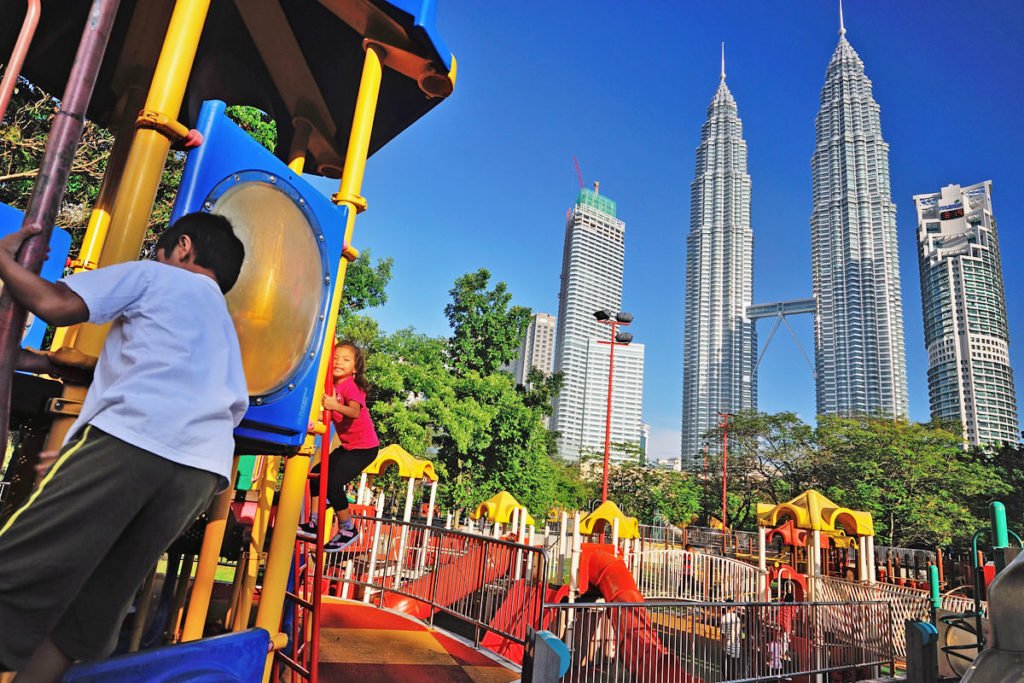 Perhaps more than preserving KL's oldest forest eco park in Bukit Nanas, revitalizing old buildings to decrease carbon footprints as well as car parks turning back into green spaces, it's only with steadfast commitment, green ideology and unified passion among its inhabitants that make Kuala Lumpur a city of the future that every great metropolis should be.
What is it with cities that lend us happiness? A city can make you feel like home to those who are drifting and lost. Sometimes it robs you – of innocence and ignorance. Other times, a city may even break you and yet, bestows a kind of comforting affection and an eagerness to listen to anyone's inner monologue.
Malaysia's capital can really throw everything at you. The punishing heat, the stifling humidity, traffic and gridlock, the crowd in the rush hour and the always flooded and wet public restrooms……..yet you find yourself greeted warmly by a city of random curiosity and fascination, of unforgettable experiences and encounters – making it possible to overlook its imperfections and daily tantrums. Kuala Lumpur, what's not to l❤ve?