Travelers have been talking in reverent tones about a number of encouraging sights they noticed in Lisbon. It seemed it was all people could talk about lately. It hadn't been long since the conversation shifted from austerity, youth unemployment and the doldrums of economic crisis; to optimism and renewed sense of spirit.
Look above. Survey the horizon. Metallic elephantine limbs prick the skyline. Everywhere you turn cranes loom high above, lifting, moving and adding layer upon layer of steel and stone to the city's already relic-rich bedrock. Seen from afar, are the swinging, swaying and gyrating heavy metals that mellow to a silent meditation with themes on upshot progress.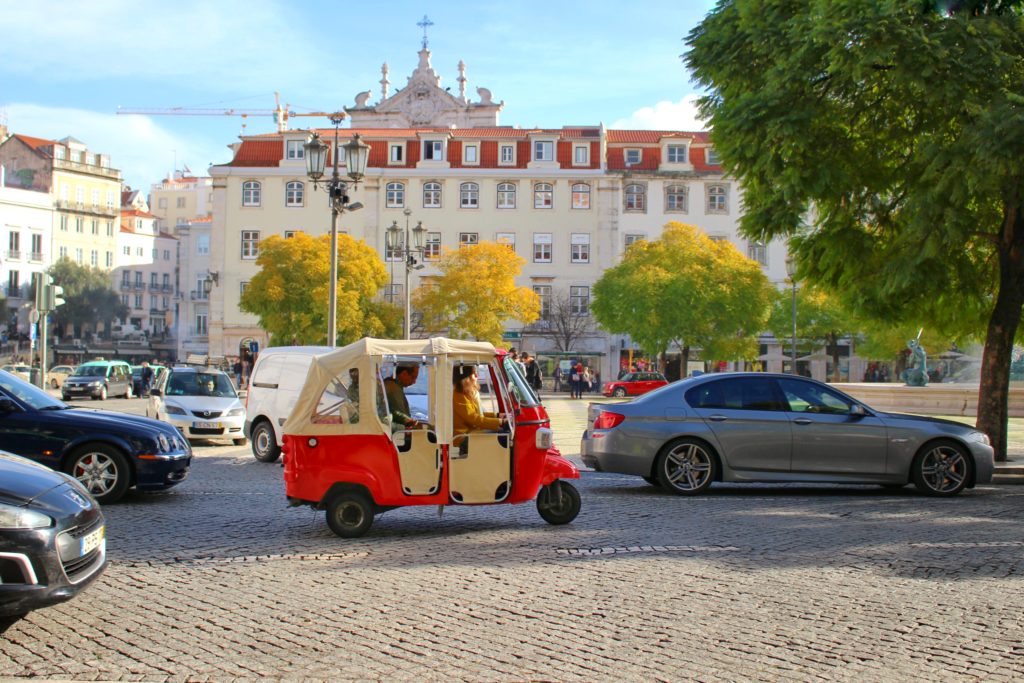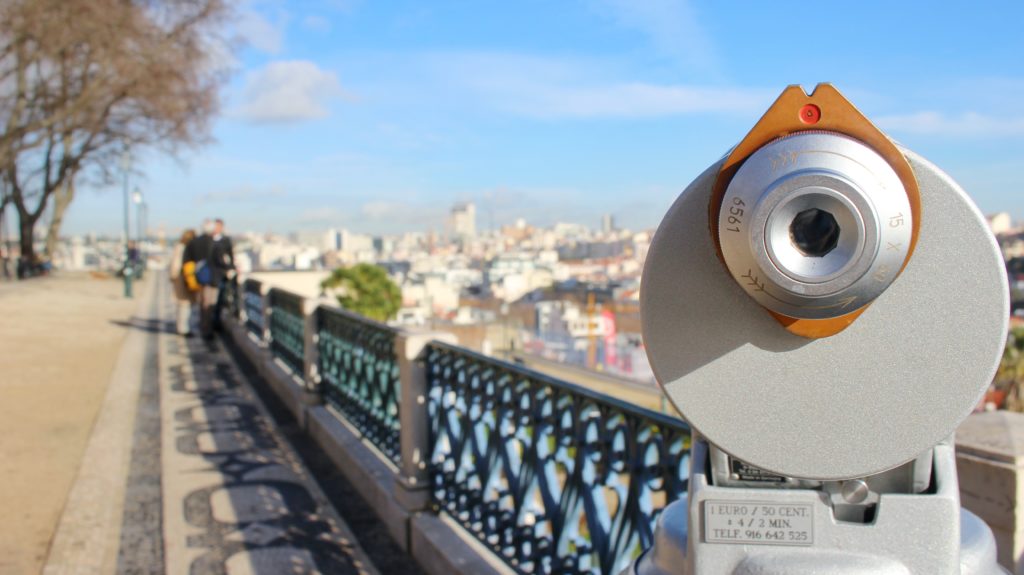 For Lisbon, it was like old times. A vignette of images on an earlier period of the once vast and wealthy maritime empire. The memories of what was known as the "golden centuries of discoveries" are resounding all over again from every nook and cranny in old Alfama to Bairro Alto and trendy Chiado, cascading down to the river Tagus. The financial calamities that brought the country to its knees appear to be over. Locals who left and went abroad in the demoralizing years are eagerly returning home and embarking on new ventures. The Portuguese seem to be confident about their future and nowhere else in the country does one feel that resurging entrepreneurial energy more, than in its capital. You see, Lisbon is booming.
A few days before arriving in Lisbon on what was believed to be one of the coldest days in history recorded in Manhattan, I stepped out of the Belasco Theater on 44th street after catching Mark Rylance on stage in Farinelli and the King. I watched as a crowd emerged from a subway station, bundled up like swelling overgrown socks while others swaddled in thick clashing garments, akin to a straitjacket gone-wrong-winter collection. News has it that the next few days or so an imminent deep-freeze will be inciting the city's inhabitants to stay home. The "bomb cyclone" as weather pundits called it. To me, New York City in the winter had never been one of those places that have been romanticized as passionately as Paris or Prague.  This fervent talk of snow, slippery streets and sore throats does nothing except sending me shivers.  It was quite a relief when the subject turned to Lisbon.
That night, a plan was hatched. By the next day, I booked my flight. The day after, I crossed the Atlantic heading east in a short six hour hop toward the charming Portuguese capital.
The immediate motives of my journey were personal. Perhaps they might also be said to have been shaped by my aversion to the harshness of the New York winter, or it could possibly be that I stumbled on a golden opportunity online with Tap Air Portugal allowing you to fly to a European destination with a stopover for up to five days in Lisbon or Porto at no extra airfare.
It was undoubtedly a source of relief for a striving writer like myself, to find a budget friendly fare as low as 275 US dollars. I began to feel that my roaming spirit was starting to take over. Stopovers are unique in their own way. They offer a glimpse of discovery to a certain place, different to ones final destination. Sometimes, we end up surprising our skeptical selves only to find that these side trips turn out to be as exciting as the  destination in itself.
My itinerary was simple. Leave cold New York, take that thrilling stopover in Lisbon and arrive in sun-drenched Nice in the south of France as my final destination. I have to admit, that if an airline decides to throw in a bottle of wine as part of its stopover program, assist travelers in where they intend to dine and then add some local flavors and experiences on the side, in addition to a hotel room at a discounted rate, it is hard to turn down the offer.
These kinds of perks are difficult to find nowadays in the competitive world of air travel. Almost 70,000 Tap Air Portugal travelers flew to Lisbon and Porto on stopovers since the last two years alone while en route to their destinations in Portugal or in Europe and Africa.
During my side trip to Lisbon, I was drawn to a rhythm of waking up early  to catch the sunrise from my window, observe the city in silence only to be broken by the occasional cries of gulls as they kited around rooftops and bell towers.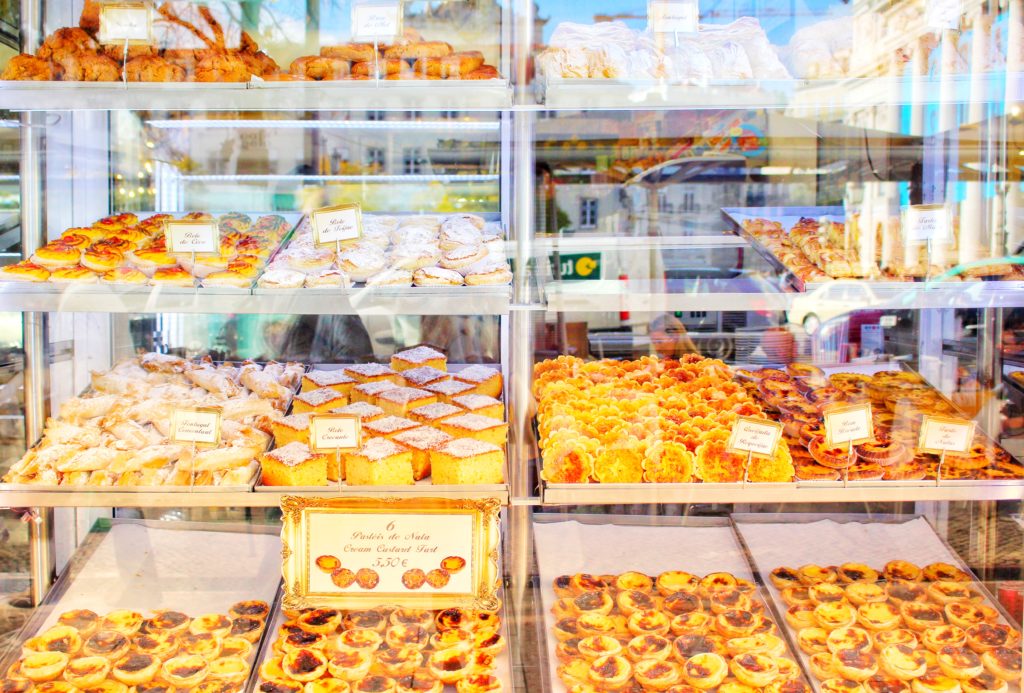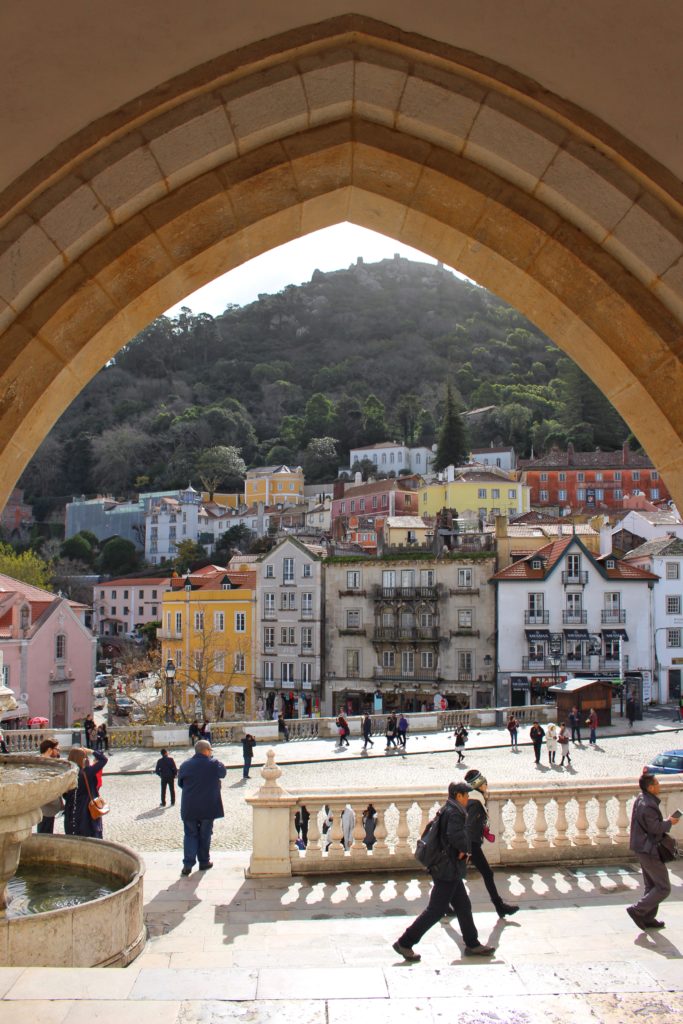 At breakfast, every bite of the crispy custard pastel de nata leaves an aftertaste of nostalgic fondness. I would then go around visiting the city's distinct areas, as if they were my own living room. A quick foray to the atmospheric dockyards of Cais do Sodré and Belem ensues. By noon, I would find myself sitting in one of the many restaurants and café's that dot all corners of the city. If I needed a change of scenery, I would simply hop on a train to the idyllic countryside town of Sintra and be back by late afternoon in time to join in the local crowd for some petiscos, Portuguese version of tapas. In a spot nearby, a band would start to play, transmitting jolts that go around like electricity. Come night time, I find it easy to be beguiled into a trance while watching the sun smearing the skyline into a fiery crimson and then later turning into a purplish bruise.
Yet there are moments that you see something else under Lisbon's attitude. Once you've passed the instagram-kind-of-perfect-picture-happy-moment, you begin to realize and see the insights that make Lisbon the new capital of cool and kaleidoscopic dreams.
Tapping into the temper of times, contemporary Lisbon is becoming a home of several startup ecosystems and global tech industries. Entrepreneurial actions from locals are driving international companies to invest in community projects, the arts and over all innovation. As the robust economic recovery brought waves of talented Portuguese back from abroad, it has also attracted outsiders to move their companies and factories to Lisbon. New-bred of young artistic chefs and baristas are opening up bistros and reinventing the traditional cuisine. Artists are putting up a spin on both music and arts, capturing the vibe of friendly locals, visibly excited to having visitors returning to their shores.
During my last day, I decided to pay a visit to the historic old quarter of Alfama and made the unavoidable pilgrimage to Audrey's Café on the Rua de Santiago. It is a kind of café you always dreamt of and never thought you'd find. The winding streets and narrow alleyways leading to the café were an invitation to a distant memory I had when I first visited Lisbon. After all, it was right here along the cobble stoned lane in the walls of the Santiago de Alfama Hotel where I spent a few nights and imagined a life in the 15th century, when the hotel was a nobleman's palace.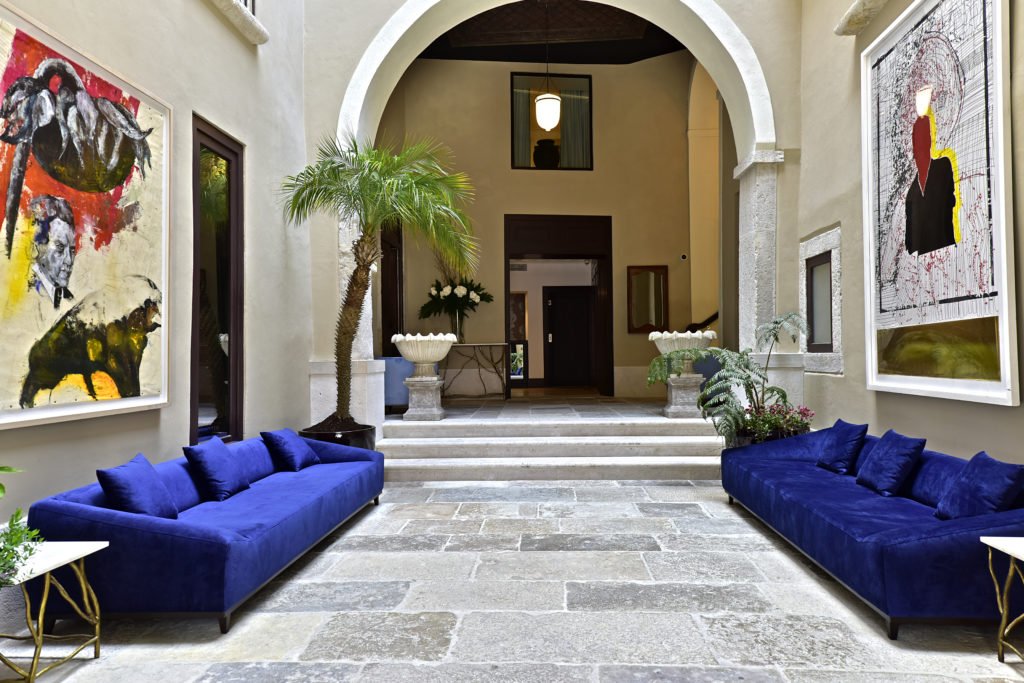 At the café, I happen to meet the hotel's owner, Manuel Rosa da Silva running his finger on a piece of paper. Minutes passed, he proudly showed me a map (not exactly the same kind the great explorer Christopher Columbus would have used in search for 'The New World') but it was a comprehensible one nonetheless. His was a version taken from the digital wonders of Google, fabricated by a reliable CMYK printer. Manuel in his rolled-up sleeve shirt with salt-pepper coif asked in his British accent if the mock –up map would be good enough to hand out to his guests, of which I gave him a thumbs up. Even at first glance, he appears to be the kind of person who is at ease anywhere in the world yet forever drawn to his old beloved city.
There are moments that you see something else under Lisbon's attitude. Once you've passed the intagram-kind-of-perfect-picture-happy-moment, you begin to realize and see the insights that make Lisbon the new capital of cool and kaleidoscopic dreams.
I confided to him that I had become a fan of the time-capsuled charm of Alfama. Expressing my liking to the aging yet charming apartment blocks adorned by bright colored tiles, the small squares and steep staircases and of knickers that strung from balcony windows flapping like flags amusing tourists. With a mischievous glint and sense of wonder, he blurted "Alfama may be a grandma but make no mistake this old lady is capable of putting on a perfect eyeliner and wear killer stilettos".
He urged me to follow him to a nearby derelict townhouse. He and his team along with his Dutch-New Zealand wife Heleen are in the first stages of restoring the old palace and giving it a new life that will soon become a part of the exclusive Santiago De Alfama Hotel.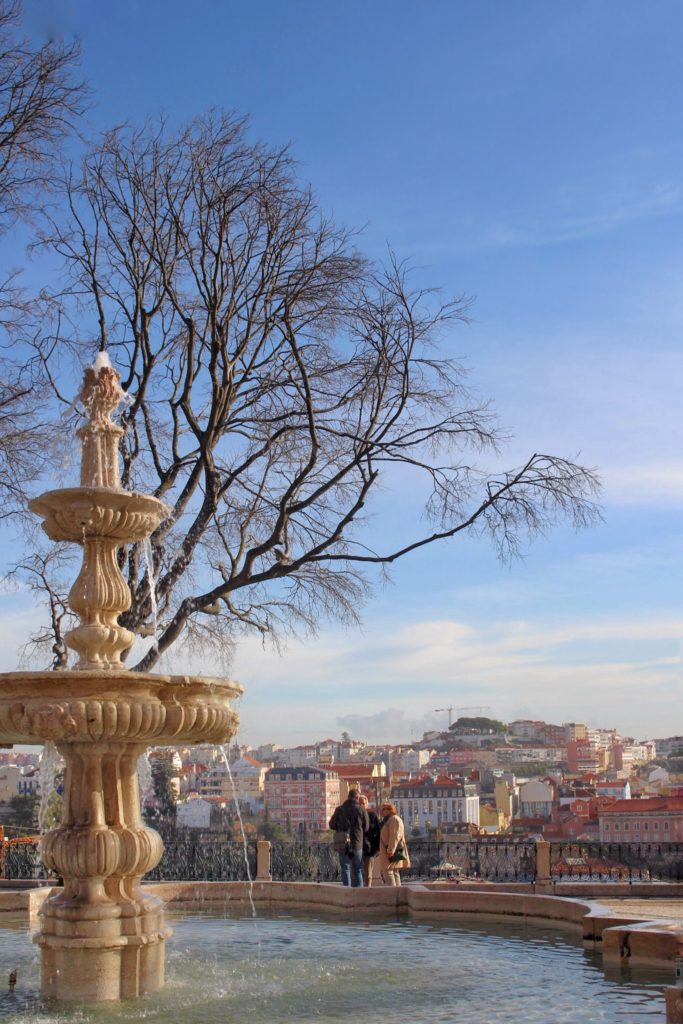 The mere fact that "grandma" Alfama is undergoing a metamorphosis and face lift, where colonial mansions are being restored to become smart hotels, old underground caverns turned into hip restaurants and boutiques are signs of Lisbon's resurging entrepreneurial spirit. It doesn't take long to interpret the city's transformation revealing an inner essence – resourcefulness and resilience. The looming cranes may perhaps become a permanent fixture in Lisbon's skyline for a foreseeable future. Lisbon is back where it began, a city full of hopes, ambitions and dreams. Lisbon is RISING.