There are many ways to discover Italy's powerhouse. In Milan, you take a spade and dig, the odds of uncovering ancient relics are high. You could also take a good pair of shoes and the odds of discovering the city is as good as the way you strut.

"I would really like, in fact, to be born again in another two hundred years' time."
Anyone who has read Alessandro Manzoni, Milan's eloquent native son in his compelling 18th century novel 'The Betrothed' or 'I Promessi Sposi' as endearingly known by the locals; will be familiar with the writer's proclivity and the deep unwavering amore shared between his two young characters, Renzo and Lucia.
Anyone who has gone to the writer's beloved city will also be familiar with Milan; a geographically flat industrial conurbation and a character in itself – snob, stiff and seductive, often choked by smog, the place everyone yearns to skip and the place they cannot resist.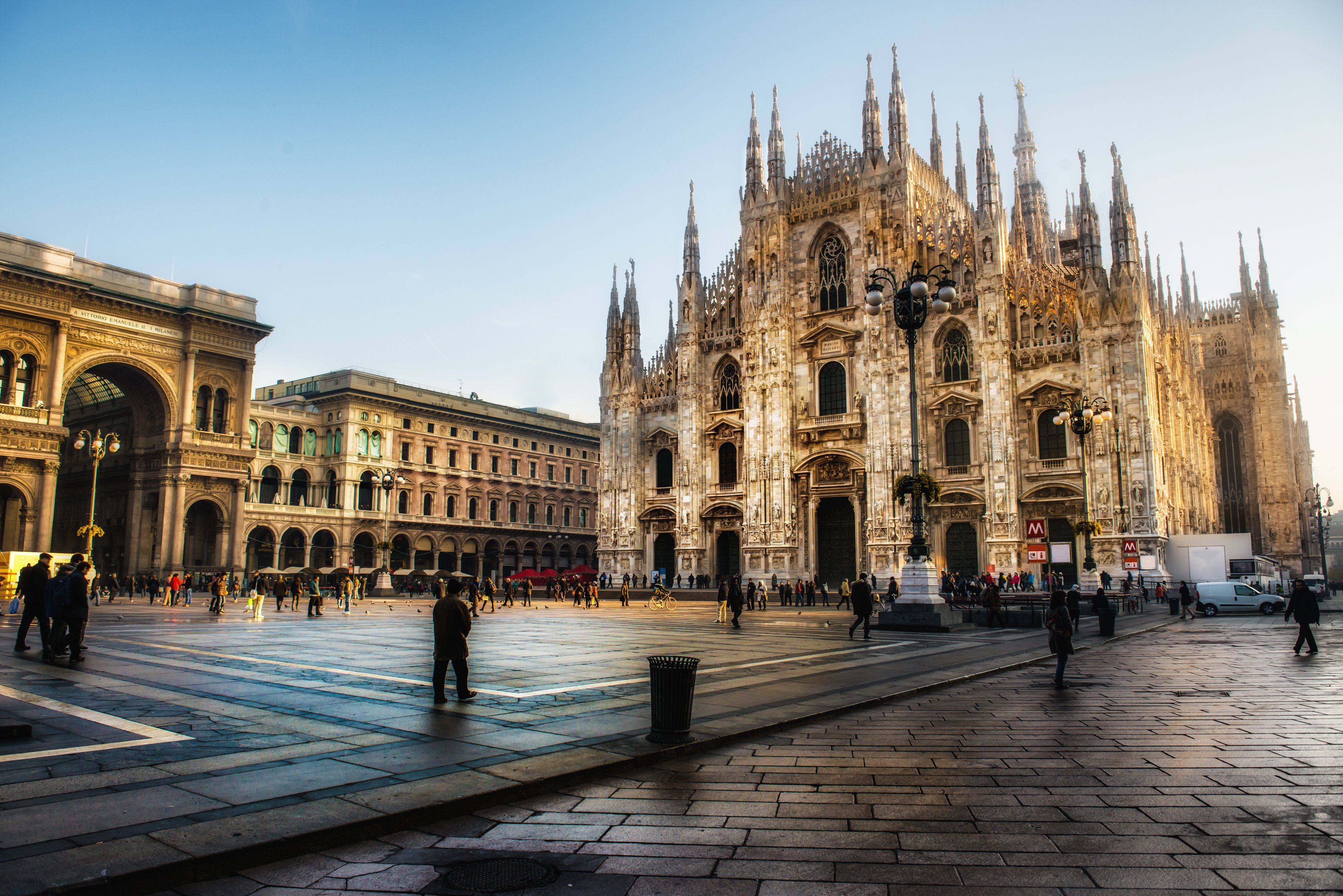 On a notoriously cold and wet midday in March, I arrived in Italy's second biggest city and the capital of Lombardy. My four-hour train ride commenced with an early morning departure from the 'petit' Gare-de-Nice in the south of France to Milan's 'vasto' Stazione Centrale.
A journey which included sporadic stops – from changing the train's engine and security checks, to passengers boarding and disembarking; as well as fixing a door that jammed occasionally when the train ran low on electricity.
There were moments of unconscious vexation, but most of the time, a sensory exhilaration – shifting sceneries that inspire dreams in young children and grown ups. From manicured gardens, to crumbling buildings, deserted piazzas and sleepy fishing villages. The outside world whizzes by fast. One momentarily catches a glimpse of a remote parcel of land that opens up unto the temperamental Mediterranean. Then quickly followed by undulating vistas of endless greenery often capped with snow. A poignant anticipation of stepping inside Milan's materialistic image of beauty, all the while listening in, to the echoes of Manzoni's words that continues to haunt this evolving city.
No one I know in this lifetime could possibly live 231 years except the tortoises in Galapagos. Alessandro Francesco Tommaso Manzoni, who was born on March 1785 despite resolutely pining to be born again after 200 hundred years knew well enough that it was perspicuously impossible and find consolation in his own words, "certainly the heart has always something to tell about the future to those who listen to it."
Girding myself with the writer's affirmation, I alighted the crowded train and joined in the almost 400,000 daily commuters swarming the station that links Italy to the rest of Europe. Anyone traveling through Stazione Centrale is bound to take a pause and be transfix by the balletic arches, concave dome roofs and Benito Mussolini's interpretation of power in its art form.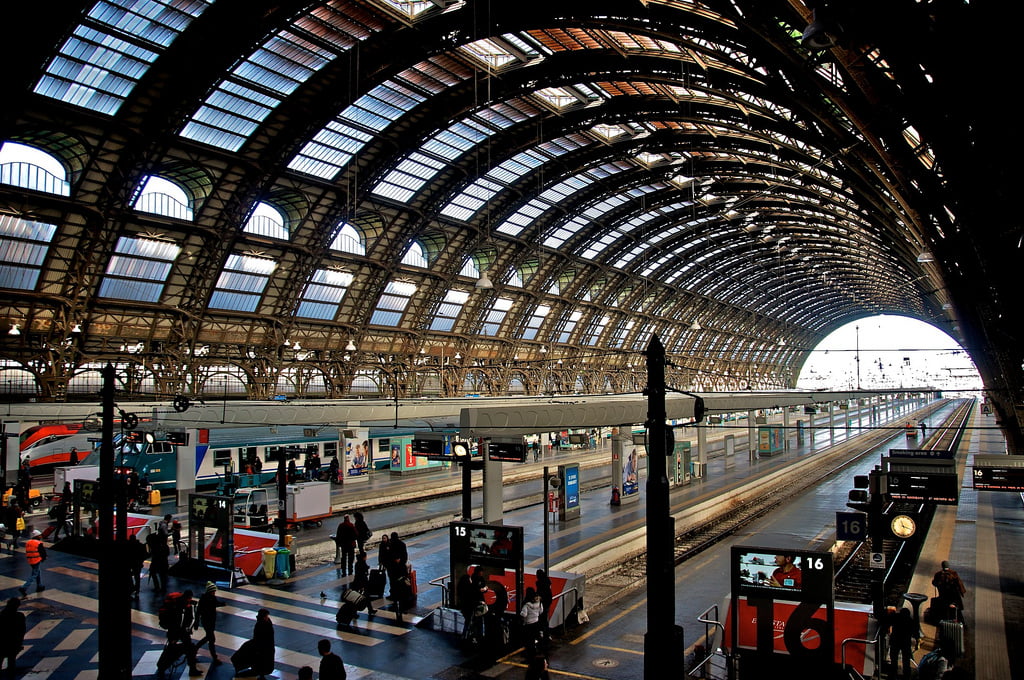 I have avoided coming to Milan until very recently. Brad Goreski, celebrity fashion stylist once gleefully said, "My favorite thing about Milan is that you see these guys, and it's as if a spaceship came out of the most attractive planet invented and just dropped them off all across the city", to which I share the same sentiment. For sure, Milan is prosperous with good looks, talent and wealth ever since Roman times. Coming across with 'The Betrothed', it was hard not to be charmed by Manzoni's zest and convinced me to briefly leave the Riviera in exchange of the Lombardy's plains.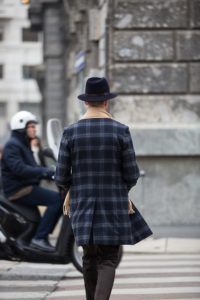 In the Brera district, a historical core of the city I stroll past stolid villas, hip restaurants and shops with half-hidden treasures in which the city is known for – its luxury goods. Walking on a cobblestoned alley or crossing a gravel-filled street, I could only muse at the irony and the simple lack of thought; why not create platforms as catwalks, for a city that proudly calls itself the capital of fashion?
Before my heels could capitulate, I sliced my way to a narrow street in Via dell'Orso. The unassuming 18th century palazzo stood quietly amid apartment blocks. Boutique shops and charming café's festooned the street level. I heard from a friend that this former palazzo now run by Hotel Milano Scala, features a foyer which stages music recitals.
That afternoon, I took advantage of the chance to poke inside while allowing my feet a quick respite. Lending an ear to the emotive melodies played at the hotel's lobby was like enjoying an apperitivo before getting the ultimate Italian-five-act visual and auditory highlights at the nearby Teatro alla Scala, Milan's musical jewel. Under the glass paneled roof that covers the old open courtyard of this palazzo, I thought of my chances in rubbing elbows with some of the musicians that performed with Placido Domingo and Jose Carreras at the Opera nearby.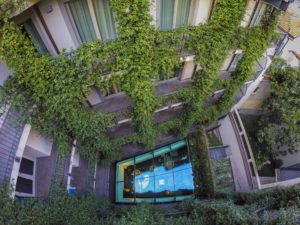 I nosed up to the rooftop terrace and caught a glimpse of the Duomo cathedral that loomed in the distance. Up here among the scented herb garden, my impression about Milan, a narcissistically vain and superficially dull city, was melting away. A honey in a warm comforting tea. The hubhub and the city's materialism felt distant, Milan for once became real.
The following day, I walked along crannies and hushed side streets skipping Quadrilatero d'Oro, the fashion district crammed with flagship stores. While it was hard to get away from top brands and labels flashing before me, it seemed that every Milanese is a walking boutique shop; all swaddled in fine coats, crispy collar shirts, leather shoes and jewelry to boot. Despite the self-indulgence and beyond the materialism, the Milanese are extremely hard-working class of beings. After all, the city lies in the heart of Lombardy and it is Italy's richest region.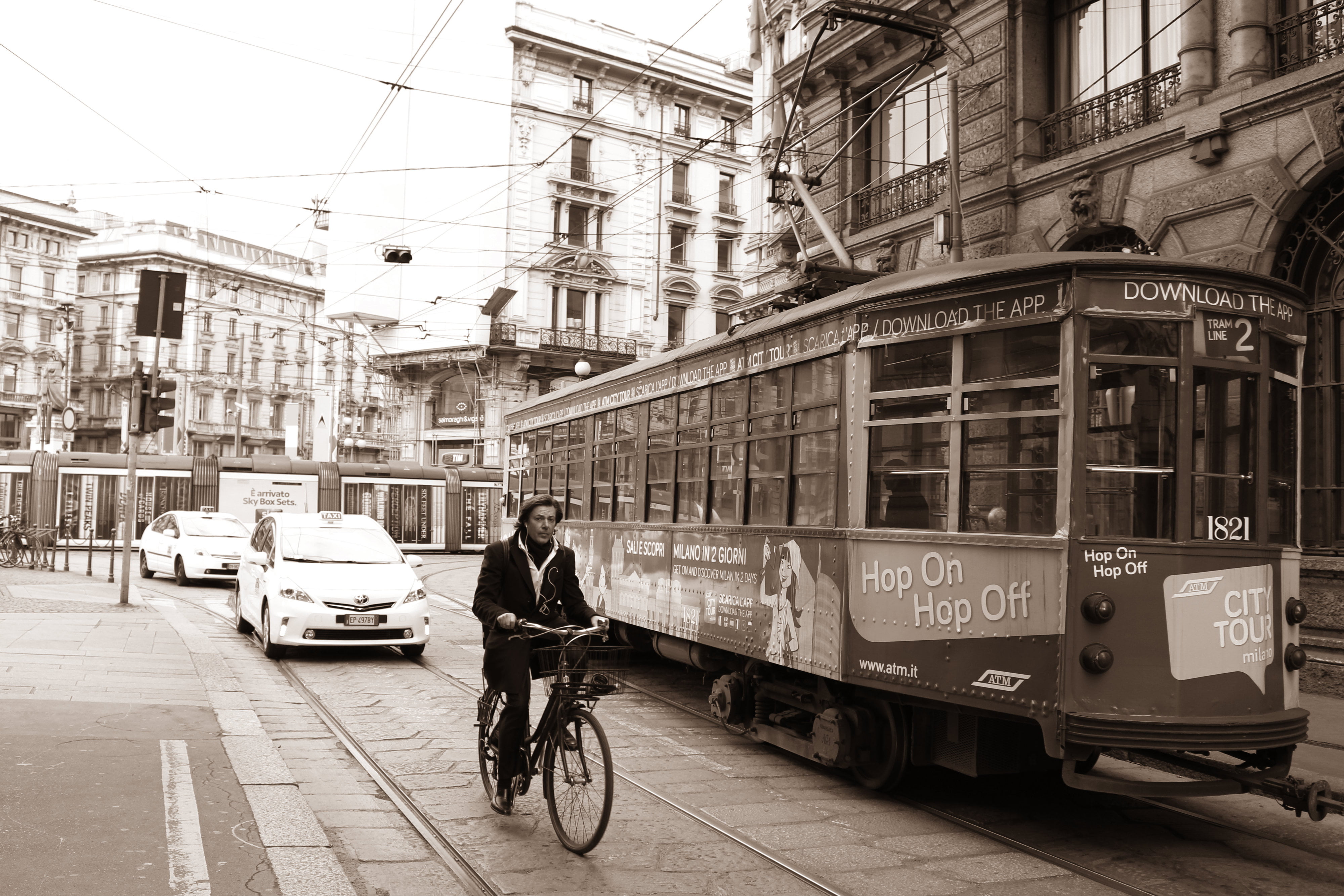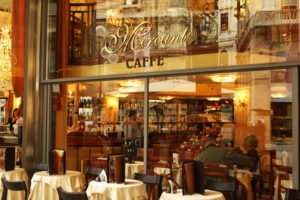 It wasn't long ago that the ex-Prime Minister Silvio Berlusconi stepped down after allegations of corruption, ties to the Mafia and an appetite for under-aged prostitutes. One would think that the disgraced Milanese-born mogul would be all over the news. Instead, the scandal was relegated to the back pages with glitzy fashion week and EXPO Milano World's Fair as main headlines, the two most important things that people could talk about.
Sitting at a café, I watched the barista preparing espressos and serving cappuccinos with hearts on the froth. An old woman leans in to check and nods with approval. In a corner, a monitor showed a football match. Men watching intently at the screen and roared in merriment as the star player scored a goal. Across the way, a shopkeeper glowered over the window and lit up a cigarette, bankers walked briskly in the cold weather and nuns guiding school children to cross the street just as after the tram had passed.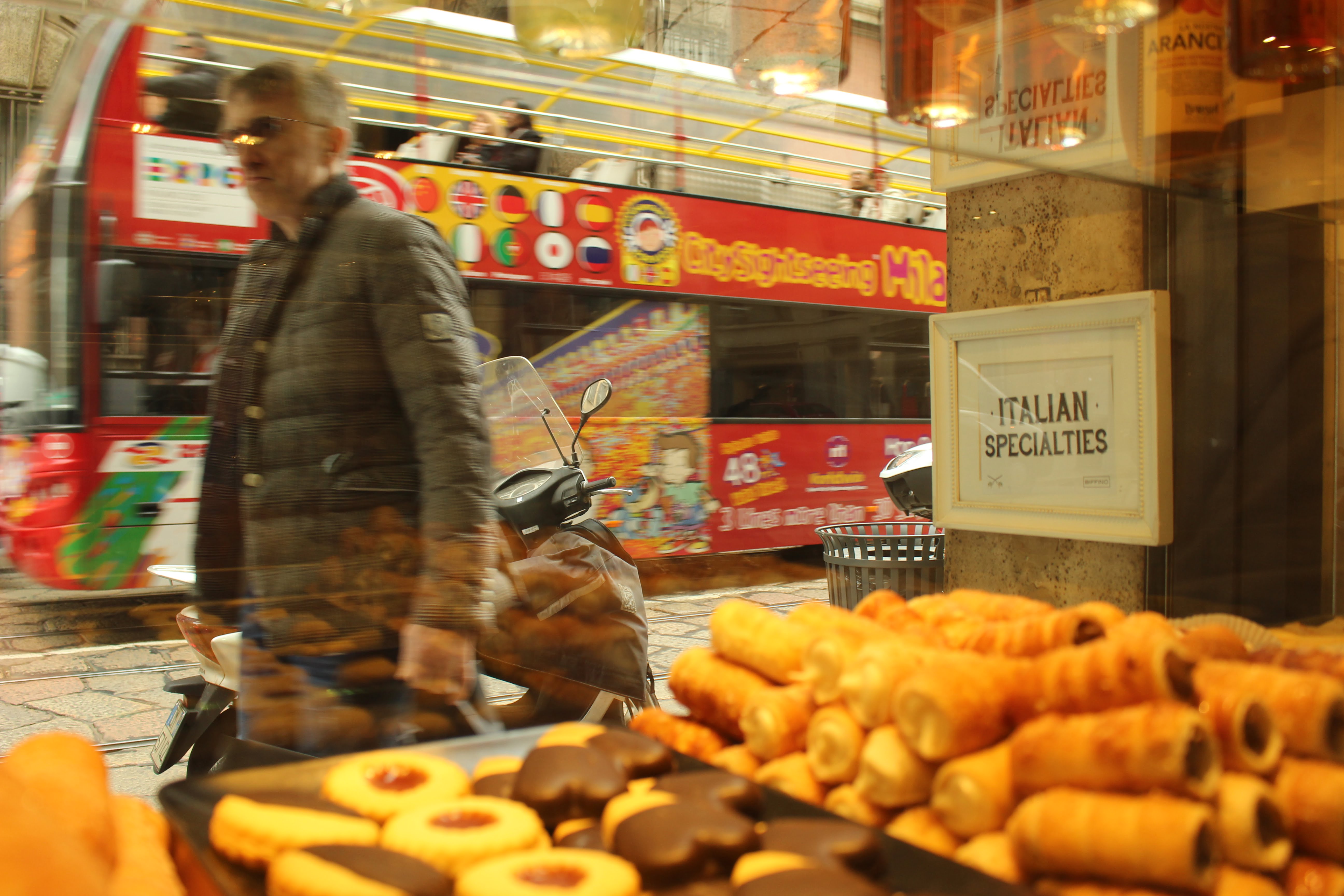 To witness Milan's qoutidien and its rituals for a brief period, it felt easy to gloss over the city's imperfections and admire the hidden heart-warming image under the surface. Watching the city and listening to its beat, is like rereading Manzoni's novel – a story of love and fortunes, of tragedies and comedies; as well as the many political intrigues and ecclesiastical happenstances – the perplexing triumph of divine justice, as if Milan was possessed by the writer's enigmatic spell, since then and forever.