When I visited Budapest in 2015, I spent most of my time contentedly settled in one of the city's coffee shop houses, eavesdropping and making conversations with people at the next spindly table. It was wonderful to immerse in a city and get lost in its inflection and quirkiness like the work of fiction you will read below. The names and events are completely made up but not the landscape.
How ironic that it rained on the first day of summer and to have also rained on the last. Can you believe it? I didn't plan telling you about the weather today, but I thought it's rather amusing to start off with something that reminded me of what it was like on the night when I first arrived in this city of two cities.
What I am about to tell you is a story of young man whose life changes for better or for worse. However I would not know. I never regretted coming to Budapest as fate had lead me to Sebestyén. The way we met isn't exactly how I expected. Perhaps it would make sense if I start from the beginning.
Ever since stepping on the station platform, I knew that my summer was going to be different.
People from big cities have several ways of naming it. The unfathomable queasiness one feels right in the gut, percolating deep down, sending syncopated signals that course maniacally through the veins only to find oneself overflowing with divination. Intuition. I think that's what intellectuals would call it. The experts favored the term extra sensory perception. But to the cynics, it's plain coincidence. Strange these city folks are. They all seem to have such fancy words in contrast to what the inhabitants of my hometown in Battonya believed, a divine act, clumsily bestowed by some god to humanity out of pity.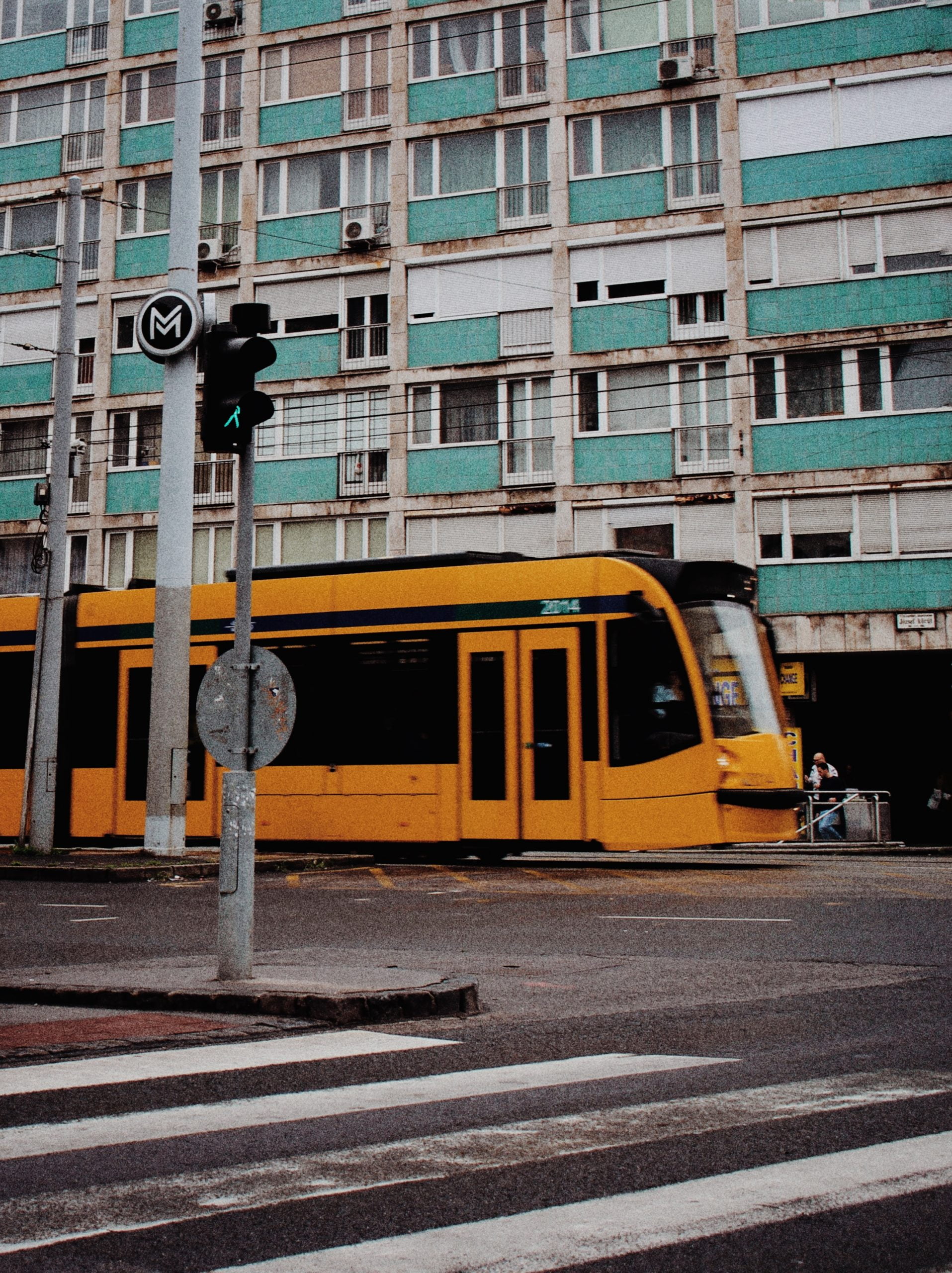 Streams and several hills now lie between me and Battonya. At last, I made it to the city. Far removed from the familiarities of a countryside existence, from the wooded forest near the Romanian border where I used to roam, distant from the ghostly memories of my childhood and to the aging oak tree that grew sadder each day beside the shabby house I spent twenty long years of my life with my late grandmother. This new world, this new place – Budapest. Tough, majestic, scarred, full of grit yet romantic all the same.
I boarded the train that will take me to the heart of Pest, the right side of the Danube. Relieved to have come this far without an incident and numbed by the promises of new beginnings, I began to settle into my seat when out of nowhere a stranger suddenly stole the sweetness of my nebulous dreamscape. There were no warnings. No queasiness. No divination. One thing was certain. This was no longer Battonya.
The man was unforgiving. He had the expression of a surgeon performing a hemorrhoid operation – half serious, half mockery. His lips were thin, chapped and I couldn't help but feel sorry for them. Whenever I pleaded my ignorance, his jaw would clench, revealing muscles that were stiff as his attitude and yet exuded an admirable masculinity. He was tall and blond with green eyes that glinted like the Danube on a cold winter's day.
On his jacket, it read BKK short for Budapesti Közlekedési Központ. The cocky insignia of his authority to which he had sworn his oath and penalize those who breached the law of the metro – passengers boarding the train without a ticket or have had a ticket but had not validated it. My crime was the latter. On a rainy evening of June, I was found guilty without trial and charged with a hefty fine. He demanded to settle the offense on the spot. City dwellers and those who have come before me called him the 'Ticket Gestapo' and that's how our first meeting came to be.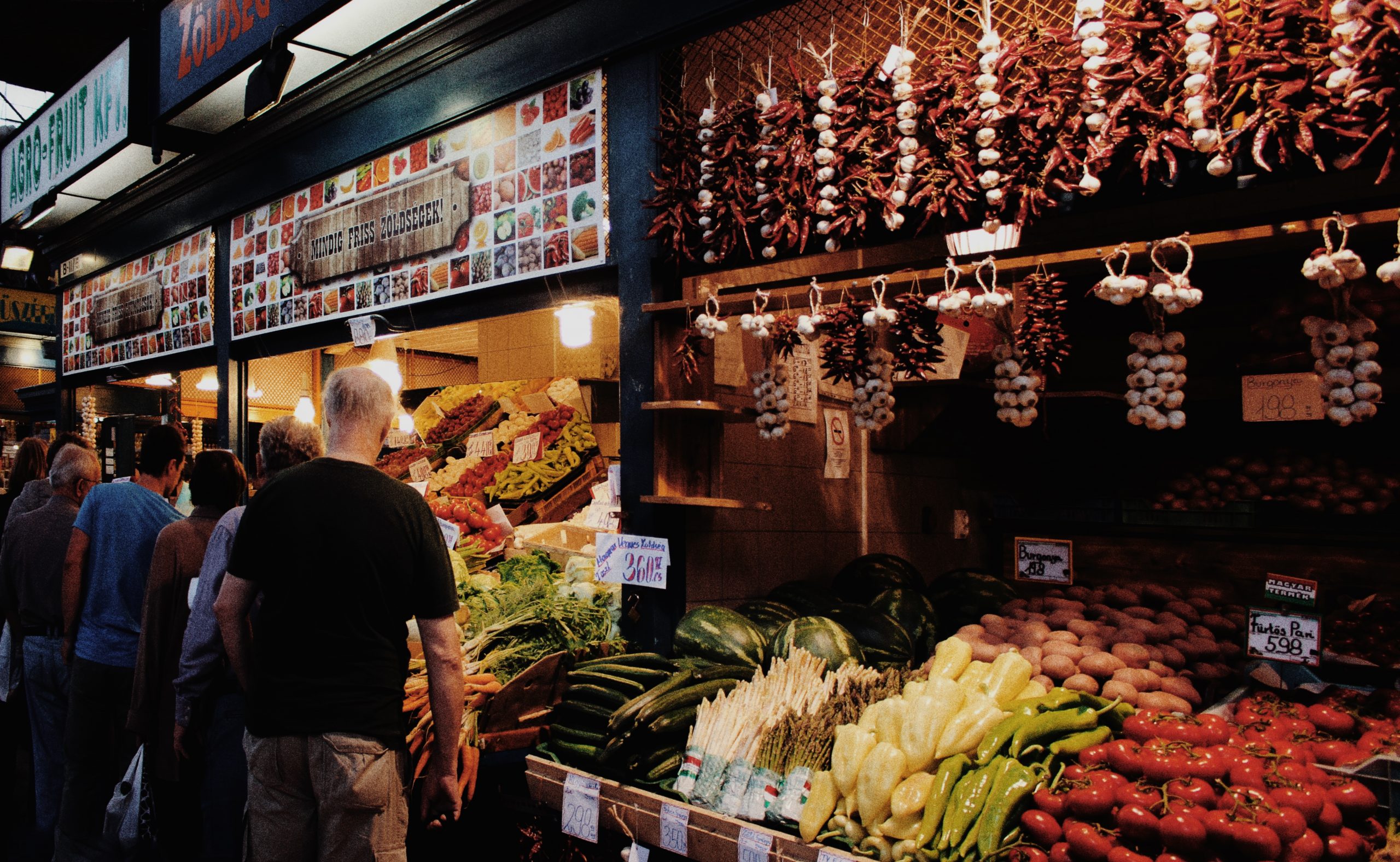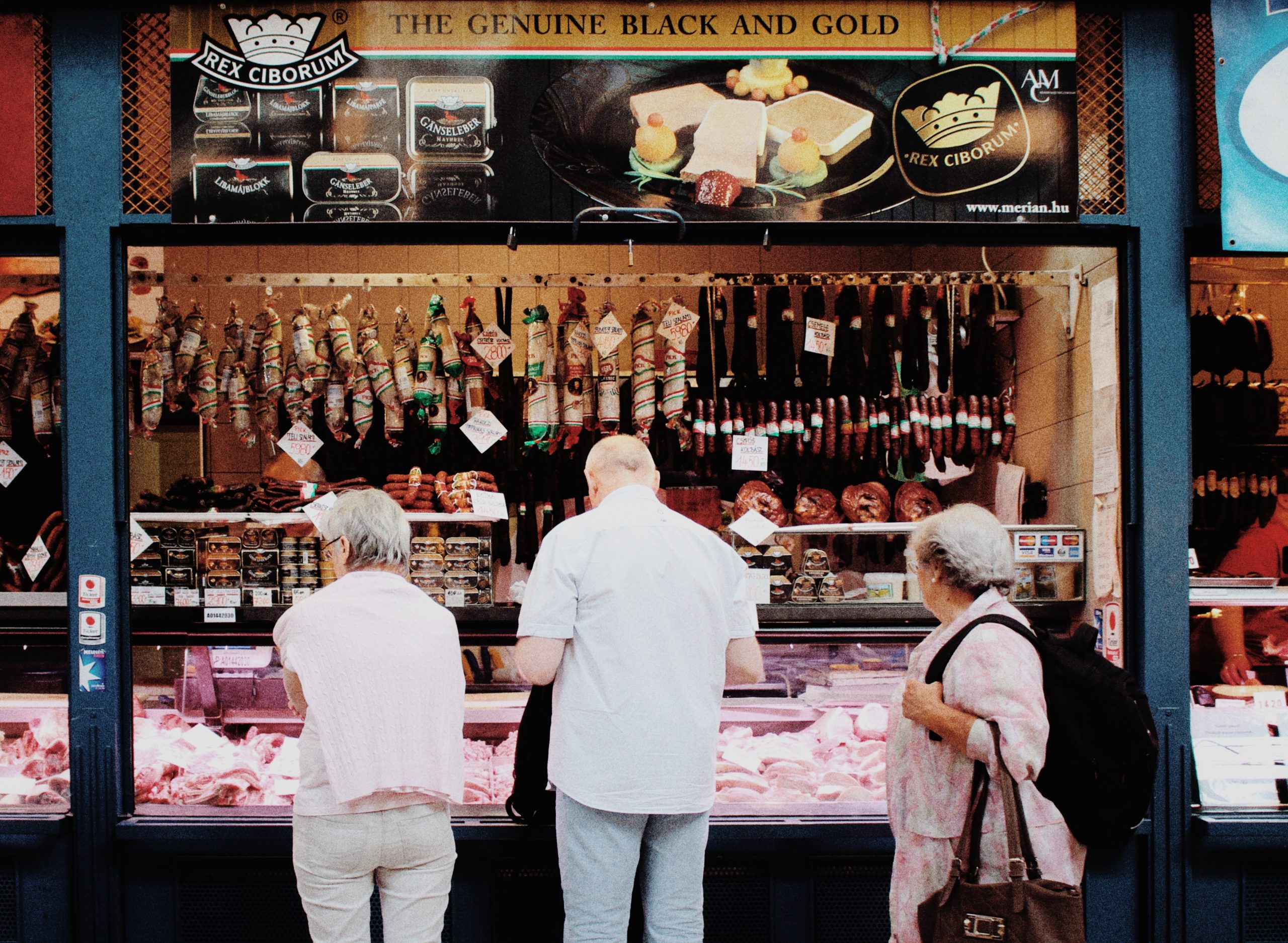 The days rolled by quickly and soon it was July.  Apart from being a fruit and vegetable shop assistant by day at the Nagy Vásárcsarnok, the city's market hall, I now work as a házaló in the evening in one of the newly opened pubs at Szimpla Kert, a few blocks from Wesselényi Street where I live. Smack in the center of the Jewish district, Szimpla Kert are rows of post-war dilapidated buildings and dens that look somber in the daytime, yet quite the opposite as soon as the sun turns it back on the day. It's where the fun, noisy, impulsive and uninhibited restless persona of the city  brought forward. A concrete jungle cat set loose in the night.
I was expected to stand on the street, paste a sweet smile on my cake-powdered face and usher revelers into the pub while dressed in a kimono outfit, pretending to be a geisha or sometimes a nurse or a provocative witch. It was one of those raucous evenings when our paths crossed. At the height of summer during the sizzling night in July, I met the 'Ticket Gestapo' for the second time. His name was Sebestyén.
He was almost a different person, a far cry from his haughty, stern 'Ticket Gestapo' image; devoid of any ruthlessness and malevolence. He knew how to tease and made me laugh occasionally during those fleeting moments we shared together. One spends almost half of their youth imagining how a first kiss would be. Mine happened that night. Comical yet irresistible and raw that tasted a degree of bitterness, not from the untimely moment but of a beer and cigarette.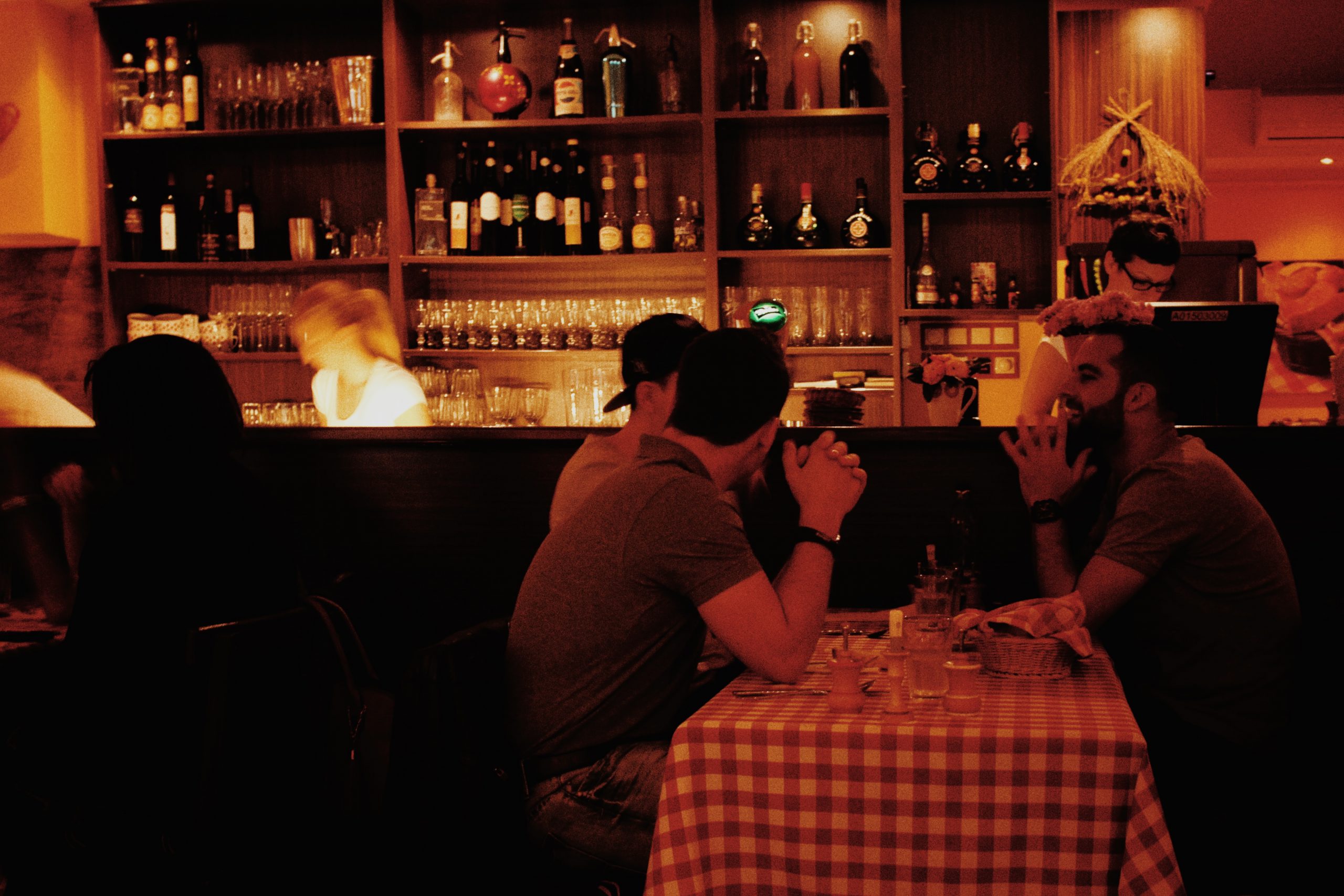 I wasn't sure if it was the alcohol that made him affable, witty and brimming with boyish charm or that the ethereal summer nights had brought a transformative magic to people dreaming of poetry and romance. At the end, all I could be thankful for was that Sebestyén, my 'Ticket Gestapo' hadn't recognize my face or had any recollection about the humiliating crime scene that happened between myself and him in the metro a few moons ago.
From then on, it was his habit to come to the pub and on occasions waited for me to finish my three-hour shift. Then we would walk along the Chain Bridge that links his neighborhood to mine which later on became our meeting point every Friday night. We would talk about anything. His childhood and home in Buda, his dreams all the while keeping the conversation mainly about him rather than my own life story. I grew to love the sound of his voice that to me sounded like the music of Franz Liszt and Béla Bartók.
During one of those night time strolls, he would tell me about the castle above a hill with its green-domed top as if telling a fairytale. Like a little girl, I would listen to him with fevered excitement and at times giggle as he went on about his fascination with history of the Matthias Church as well as the emblematic turrets of the Fisherman's Bastion that represented Hungary's nomadic ancestors. He wanted to take me to the Citadella, atop Gellért Hill, his favorite spot that looks out over the city that he loved the most.
I have often dreamt about the trip and envisioned myself seeing his world through his eyes. To step into his cosmos, to the world beyond the bridge. He had been nagging me about it for awhile and I could no longer invent feeble excuses about work or fake another family death – bringing my poor grandmother back to life and bury her twice. So I made him a promise.
View this post on Instagram
Summer was coming to a close. Just out of the blue and without knowing, I finally found the courage to venture to the City's other half, across the snaking Danube that splits his world from mine. I did it alone. Not that I wanted to leave Sebestyén in the dark, it was a matter of fulfilling a fantasy ahead of time and re-living it one day with him by my side. With haste, I took my brimmed hat out from its case and reached for the small bag that contained my validated metro pass and oversized sunglasses. I also packed a fried disc-shaped bread called langosh as snack and borrowed my neighbor's camera, leaving my primetime look and my sweet promise to Sebestyén behind.
I shuttled to Buda and made my way up to Gellért Hill, passed parading tourists until I reached the Citadella. It finally dawned on me why Sebestyén insisted of taking me to this spot. Up here I saw the Paris of the East unfolding. If I focused my gaze, I could make out Andrássy Avenue, the city's version of Champs-Élysées, where belle époque buildings radiated a sense of splendor reminiscent of the Austro-Hungarian Empire. Not far was the Parliament built in equal height with St. Stephen's Basilica. Then there were the glowing halls of the Opera and the purring of the city's traffic whizzing past.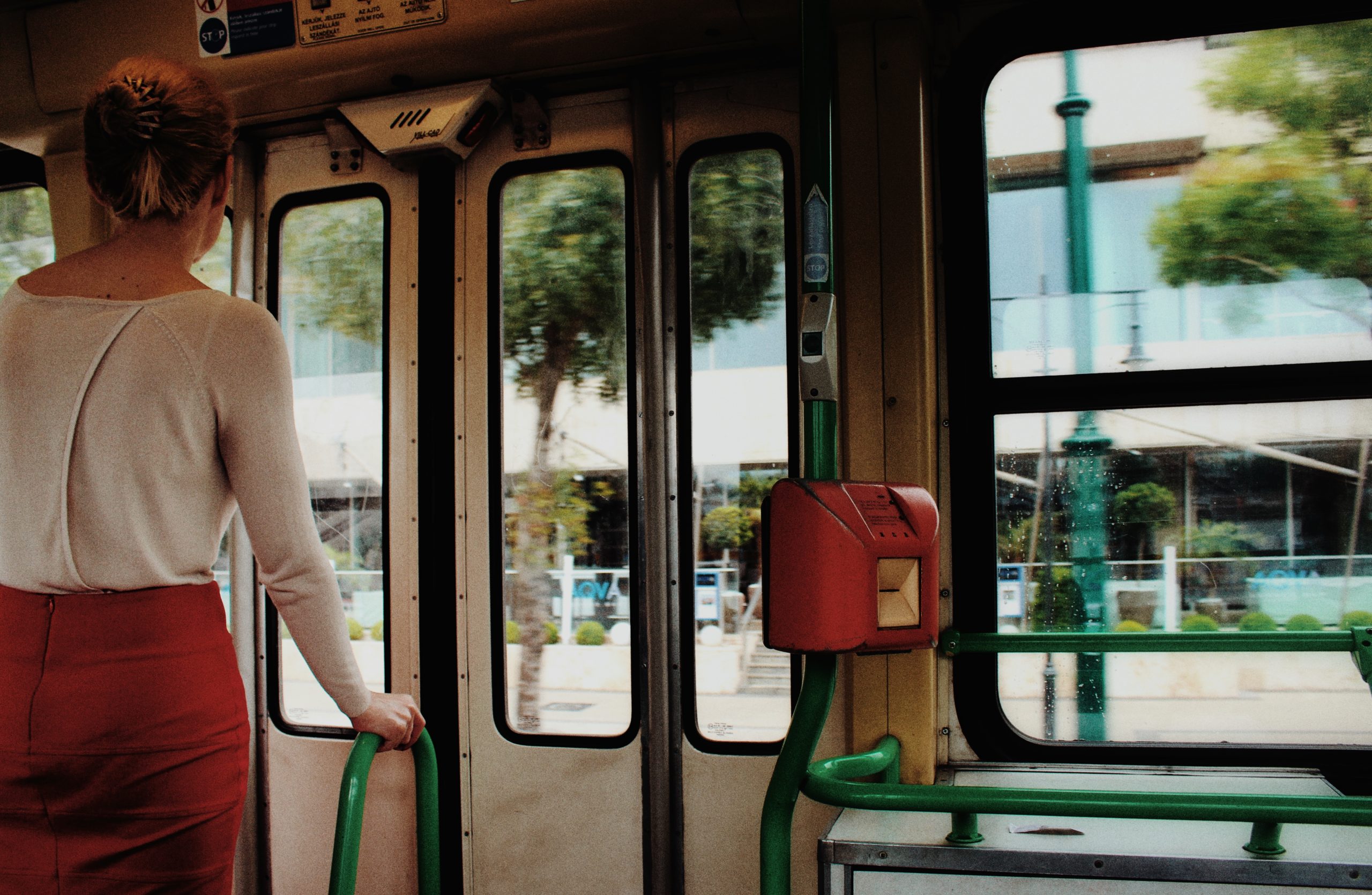 Why was I born in Battonya and not in this magnificent city? I thought about the gypsies in their babushkas hawking packs of tissues on the bridge as the lion statues yawned and looked unmoved. I thought about my life and the possibilities of the future. I thought of Sebestyén and longed for his presence.
I continued my journey to Matthias Church changing metro platforms a couple of times until I got into a train where Sebestyén and his team were doing their rounds and on a hunt. I spotted him immediately just as he was heading towards our car.
I quickly slipped on my hat and put on my sunglasses, as a celebrity would when trying to avoid paparazzis while staring unto the glass window observing his vague reflection and anticipating his next move. He came over and asked my fellow passengers for their tickets. It reminded me of the past. I turned my head slightly and waved my metro pass, cautious not to look up and meet his gaze. He reached for my ticket. A long pause ensued. The longest thirty seconds of my entire life.
I could feel his eyes penetrating through my silly hat and obscured sunglasses. Sweat started to trickle down my forehead. The heat was palpable. I thought I blew it. Only then did I feel a wave of relief when he handed me back my pass and moved on to the next car. Did he recognize me? I kept asking myself. Did I just manage to escape unscathed from the Ticket Gestapo? From Sebestyén?
Before heading home, I dropped by at an anonymous café and contemplated on the event that happened. If Sebestyén had thought that it was me, how could he not say anything? Or did he pretend to play it cool? As if showing me an ounce of kindness instead of confronting me? A storm was brewing on the horizon. I needed to head back, sort my thoughts, get some rest and be ready for my Hollywood-themed Friday night's shift.
Sebestyén will be waiting for me on the bridge tonight. I know that he will be there. The same way he always does. What madness. Everyone's a fool when it comes to love. Will I ever be able to look straight in his eyes and tell him the real me and the words that I have held on for so long? I must and I will.
I picked up my brush and gave my hair one last comb, now a halo with flecks of light reflecting upon them. My neatly penciled brows appeared delicate like how Zsa Zsa Gabor would wear hers in her time. If only my grandmother could see me now. I wondered what she would say. I dabbed a gloss over my red lipstick, creating the illusion of freshness, ready for a kiss. I gazed straight at the mirror for one last time. I looked perfect. A bombshell in the making. I took a deep breath and smiled sweetly at my own reflection. Not a trace of Stefan can be seen. For tonight, I am Stefanie.
When was the last time you visited the Paris of the East? What did you love most and remember about Budapest? Let me know your thoughts in the comment section below? This is the third installment of fiction short stories that Flying Baguette is curating. Kindly check the links below to discover and read more.