Between the sea of crushed sapphires and under the piercing azure sky, Pierre Gruneberg, puts on his iconic conical straw hat and stretches out one of his hands in the air, as if running his palm on an invisible piece of silk. At his feet, water splashes in unpredictable trajectories as two excited youngsters hastily jumped in the pool and plunged into the underwater universe below. Close by, a woman in her fifties wades lazily after victorious attempts of well executed breaststrokes.
Pool boys in perfect shades of bronze walk to and fro, adjusting the parasols and pouring champagne the next. Towels flecked here and there forming a mosaic only hampered occasionally by red-faced sun loungers, skin glistening from sun tan oil. Far on the horizon, sailboats gracefully float by. Riva yachts crisscross the inviting waters of the Mediterranean, creating a sense of wonder of who is aboard. Are they vacationing tycoons, royal families, a movie crew, or perhaps some hard-nosed paparazzi itching to snap photos of celebrities taking downtime and hiding anonymously behind big-rimmed sunglasses on the French Riviera.
It was only a few months ago when a friend told me that if I were to spend a day in St. Jean Cap Ferrat in the south of France –  any journey to that part of the Riviera should and must begin at the sun-soaked Club Dauphin, the beach club of the Grand Hotel du Cap-Ferrat. I didn't really understand my friend at that time. It was only now that I realized and it was easy to know why.
Everyone who has heard of Europe's most revered swimming instructor will be familiar with Gruneberg who returns every summer passing on his wisdom at the Club Dauphin. After spending the winter months as a ski instructor in the mountains, the resident swimming connoisseur of the hotel for the past 63 years, who has taught the likes of Picasso, Italy's King Umberto II and the children of Charlie Chaplin, sheds his winter clothes and changes into his Speedos, encouraging guests to learn how to swim without really getting wet or as he fondly says, to be 'waterproofed'.
As the welcoming zephyr of summer breeze washes in, I got up from my chair and slowly inched my way closer to Gruneberg – toned framed, charming at 85 and with laugh lines etched on his face as he walked by the side of the Olympic-sized swimming pool.
It was one of those days where he feels very talkative. For many years, after instilling inspiration to people to face their fear of water, I asked him about a life's lesson that we can all learn from swimming.
'Water and air' he says, 'are like a married couple, they complement each other. Swimming is like a gift, borne out of the need of water and air', a mischievous glint emanates from his eyes reflecting the rays of light from the blinding September sun. A twinge of excitement swept over me that I asked if he can also enlighten me as to why this part of the world needs no sales pitch. 'Dreams and reality reveal their secrets here in a simplistic meaning', patting my shoulder and with a smile went on surveying his kingdom of monastic needs.
That halcyon afternoon, I itched to see the rest of St. Jean Cap Ferrat. I wanted to witness the dreams and the realities that Gruneberg had mentioned. Bidding 'au revoir' to the Grand Dame, a FourSeasons Hotel set amid manicured lush gardens and perched on a hill with panoramic views of the Mediterranean, I got behind the wheel of my Fiat 500 and allowed the roaming spirit to take over.
Shaped like a double-edged scimitar, St. Jean Cap Ferrat forms a peninsula between Monaco and the city of Nice. Yet unlike most this part of the Riviera, the cape's landscape sculpted by natural elements remained remarkably unspoilt and far away in spirits from the blithesome elements one experiences in Cannes or St. Tropez.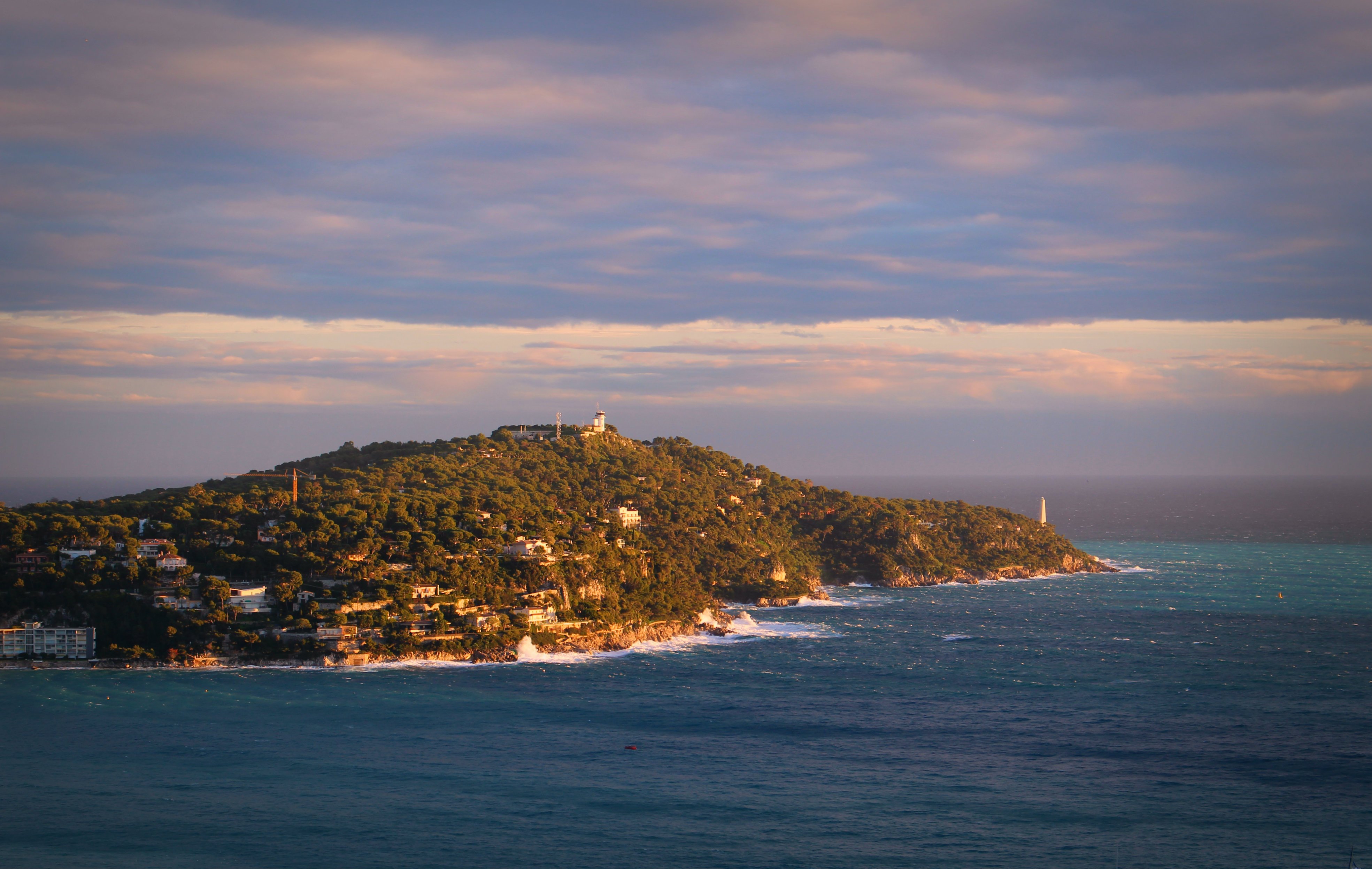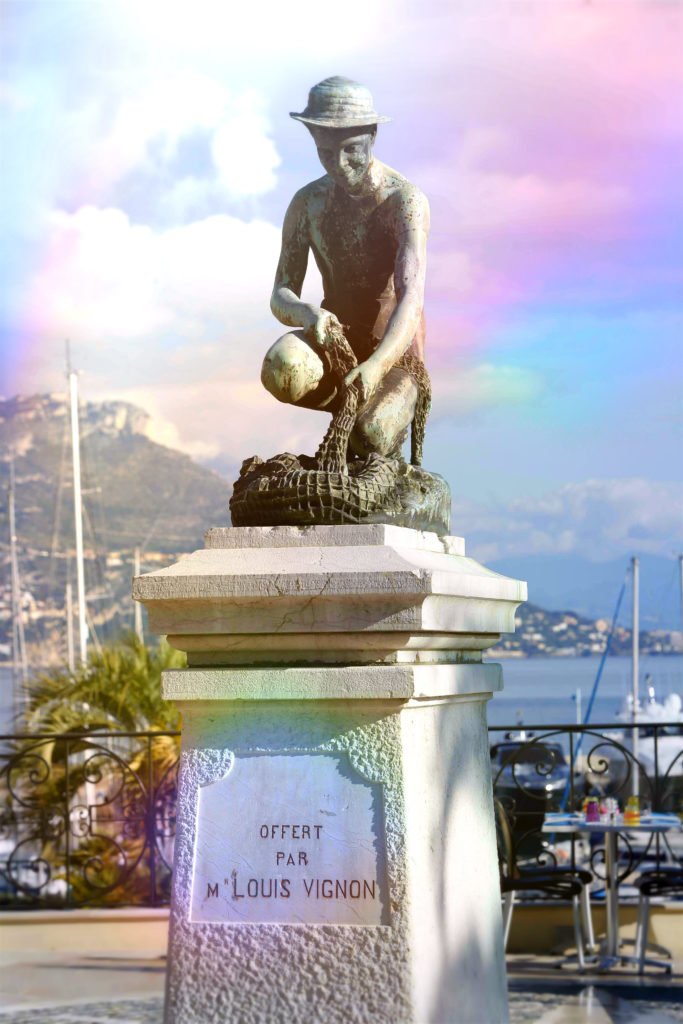 The cape only a kilometer and a half wide and about four km long, appears as a piece of land made for the privileged, an exclusive respite among European aristocracy and a playground for people with impeccable taste for luxury. Instantly, a pang hit me and I knew that I might have stepped inside a dreamland.
Over the years, St. Jean Cap Ferrat's history has absorbed waves of visitors drawn to the euphoria of a perfect paradise. Those who came year after year have finally decided to build their own villas on the same street as Somerset Maugham, David Niven, King Leopold II of Belgium, Bill Gates and the rumored property of Vladimir Putin.
Don't get me wrong, I know that it can all be too dizzying to watch the opulence unfolding in many forms. Take the Villa Ephrussi de Rothschild that presides over the entire hillside. Another villa with a romantic name of Santo Sospir had been Jean Cocteau and Picasso's playground. Adding to the impressive list was Villa Mauresque where Somerset Maugham entertained the likes of Winston Churchill and Ian Fleming. It is easy to feel a sense of envy towards the glamorous lives that live behind the gates and thick hedges, almost sheltered from hardships and chaos of the world outside. I drove passed red Ferraris and sleek Rolls Royces' all the while struggling to fit my rented Fiat 500 in a closet-size parking space without wrecking the car or land some scratches. The torment and its realness made me thought about Gruneberg's parting words. That despite the certain quality of a genuine fantasy in St. Jean Cap Ferrat, elements of the physical and real-world living spill through.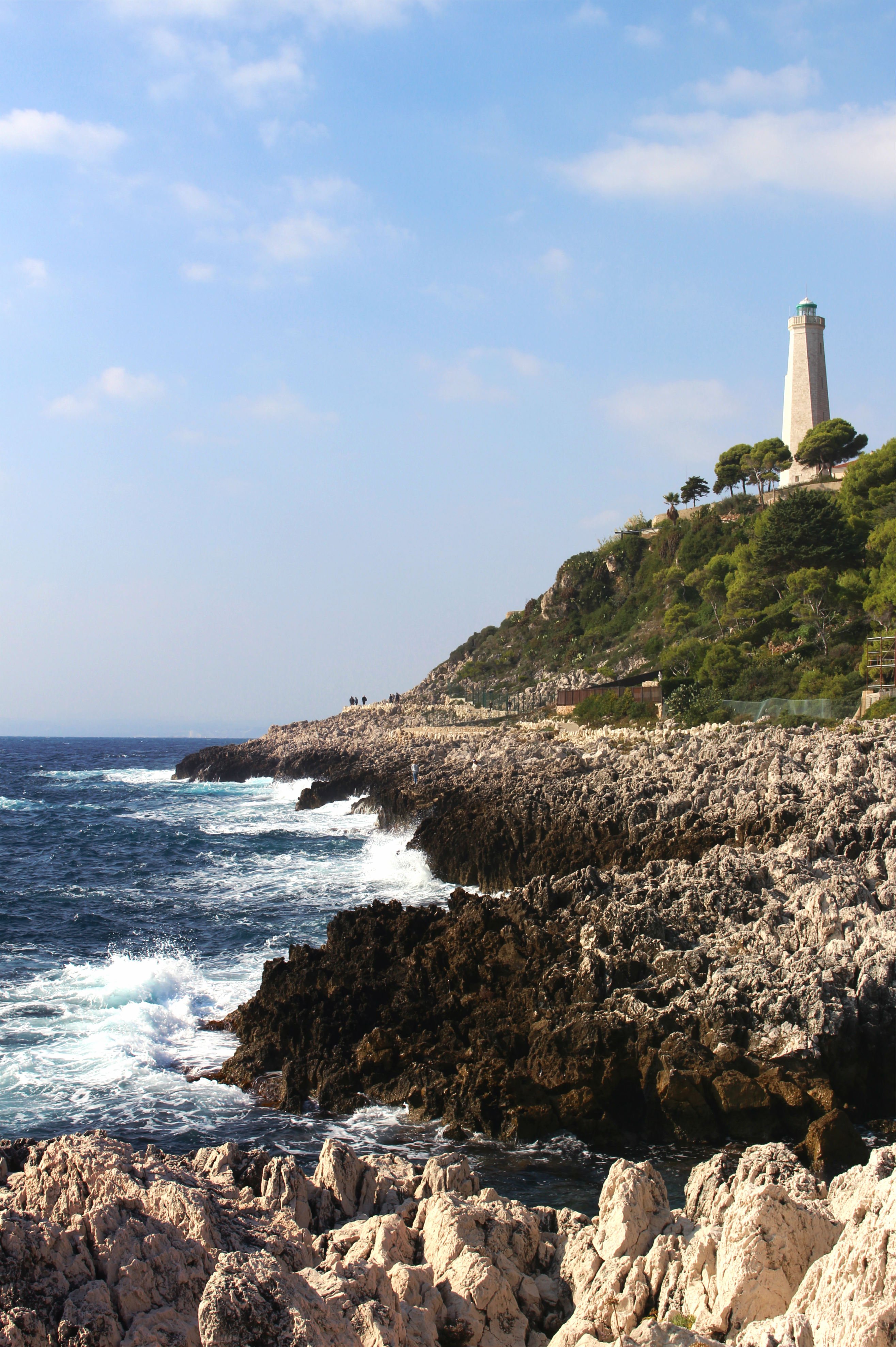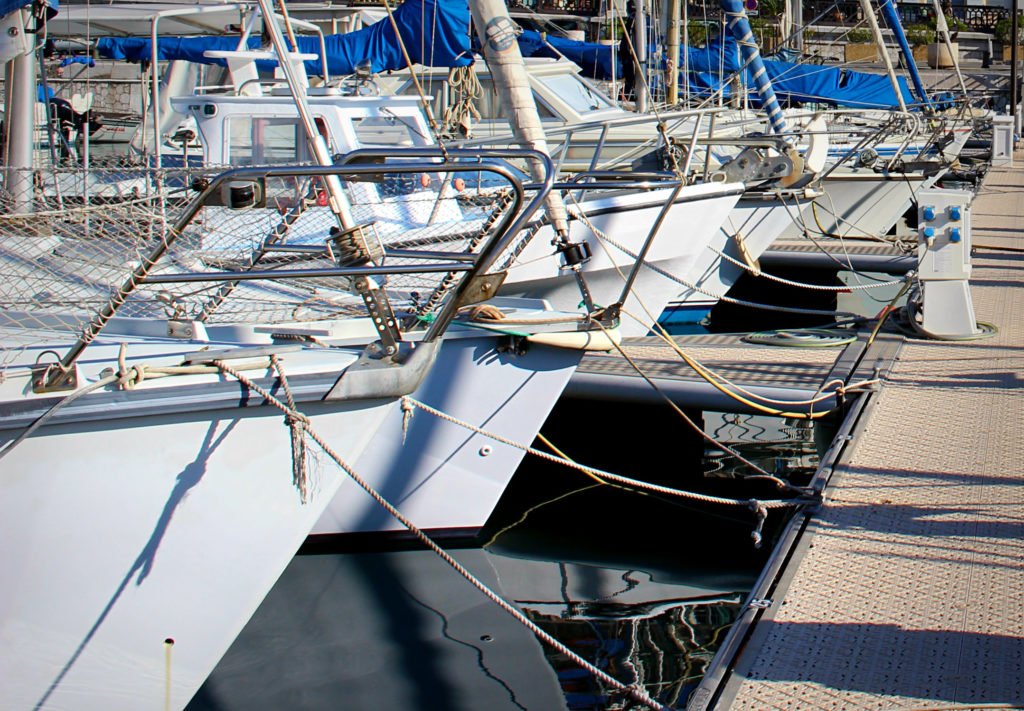 Take a walk along the coastal footpaths. A simple life thrives here where morning joggers or afternoon strollers and their dogs possess a kind a silence that both lovers share. Any given day, under the towering lighthouse, commissioned by Napoleon III, the craggy landscape resembles of close, that of the rugged terrain of the moon. Come night time, the lighthouse wakes up from its daylight's slumber and becomes the beacon, guiding ships and fishing boats as it has done since 1862; a poignant reminder of the village's traditional maritime way of life.
The dust was beginning to break with its dramatic pink streaks while I was standing at the Quay Lindbergh, the 18th century old harbor built by inmates from the neighboring larger commune of Villefranche-sur-mer. I witnessed the sun-wisened locals contentedly drinking coffee in the cafes by the harbor. Gap toothed kids jumped in glee, looking through the glass cover of an ice cream shop, a couple walking hand in hand, a fisherman mending his fishing net as he hums Edith Piaf's La Vie en Rose, and just off a nearby dock, fearless young boys somersaulted off the rocks into the silvery water. Orange tile roofs of century town houses rise and fall like the waves of the adjacent Mediterranean Sea.
Carefully I studied the image that was unfolding in front of me and for once, considered to enter into a silent pact with dreams and reality. As I try to mentally record the events in my head, compressing it like a mini-video clip of between slow-motion and a time-lapsed until it is ready to be uploaded and somehow stored somewhere in my collective conscious thoughts.
The memory of the afternoon sunlight starts to fade, and so does my notion that St. Jean Cap Ferrat is not just for the people which newspapers write about. It is for everybody and sometimes the indulgence of the sea, its ghostly wash to the shore as cries of seagulls make for a relaxing solitude and the shade among the pines bristling in every twisting bend are more than enough to call such a place your own personal paradise – dream or reality.