Bouillabaisse [bu.ja.bɛːs].  For first timers, getting the correct pronunciation is hard. Yet it's even harder to spell it. For first timers, it's easier to have a bowl of soup in Shanghai, Japan or even in Malaysia, where slurping is encouraged. But here in Marseille, the birthplace of bouillabaisse – it is no casual affair.
Arriving hungry in France's second largest city after Paris, my travel partner and I ditched the hotel's welcome drink for a welcome soup. So it was that we found ourselves heading towards Le Panier, translated as "the basket", a former marketplace by the early Greek Massilia who occupied this old quarter. After surviving several blasts during World War II, it's now a great artisans hangout known for its shops, restaurants, movie houses, ateliers and café's. The laundry that hangs from every window apartment welcomes the crowd and is perhaps, the most familiar sight.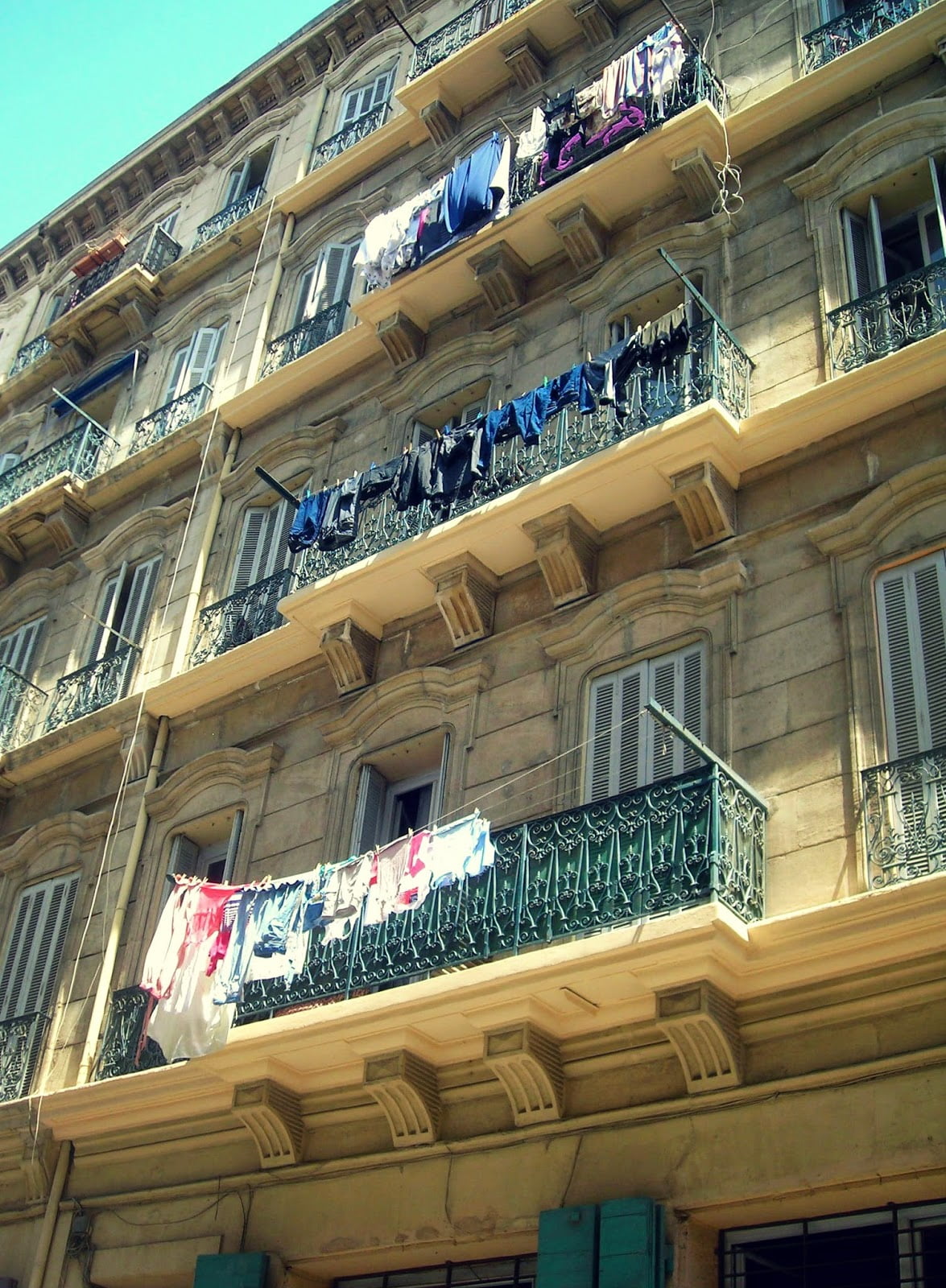 The mishmash of lanes and sloping cobbled streets that narrow down to an open square, where people laze; sitting, chatting and sipping wine, while scrambling waiters walk to and fro taking orders and suggesting the plat du jour. Of course, no one can ever resist partaking of the local favorite, the region's signature dish – bouillabaisse. To them, it is a serious business. To make a good one, it has to include all four essential elements: the bony rockfish, rascasse along with three other kinds (sometimes shellfish). Then there's the urgency for the fish to be cooked while it's fresh with olive oil and saffron. Although readily available throughout the city, reserving a table is a constant challenge.
Its origin suggests that from an ordinary fishermen's stew, cooked from the scraps of their catch, the recipe was refined during the 19th century as more restaurants opened along the old port. At the time a few bourgeois housewives were seduced into adding a dash of provençal seasoning to the stew.
On most occasions, bouillabaisse is served in two segments. The first part revolves around the broth or the soupe de poisson. This rich tomato mixture is flavored by saffron, fennel and herbs. To perfectly create an authentic flavor, it is accompanied with rouille (a chili-pepper and garlic-like paste) spread on a crouton with a soupcon of cheese on top that melts slowly into the soup. One can also dip toasted bread into the soup and enjoy a good bite before the bread gets soggy. The second part is serving the platter of cooked fish halfway submerged in broth and sliced potatoes. Unlike normal soup that is served as starters, bouillabaisse is a main course meal itself.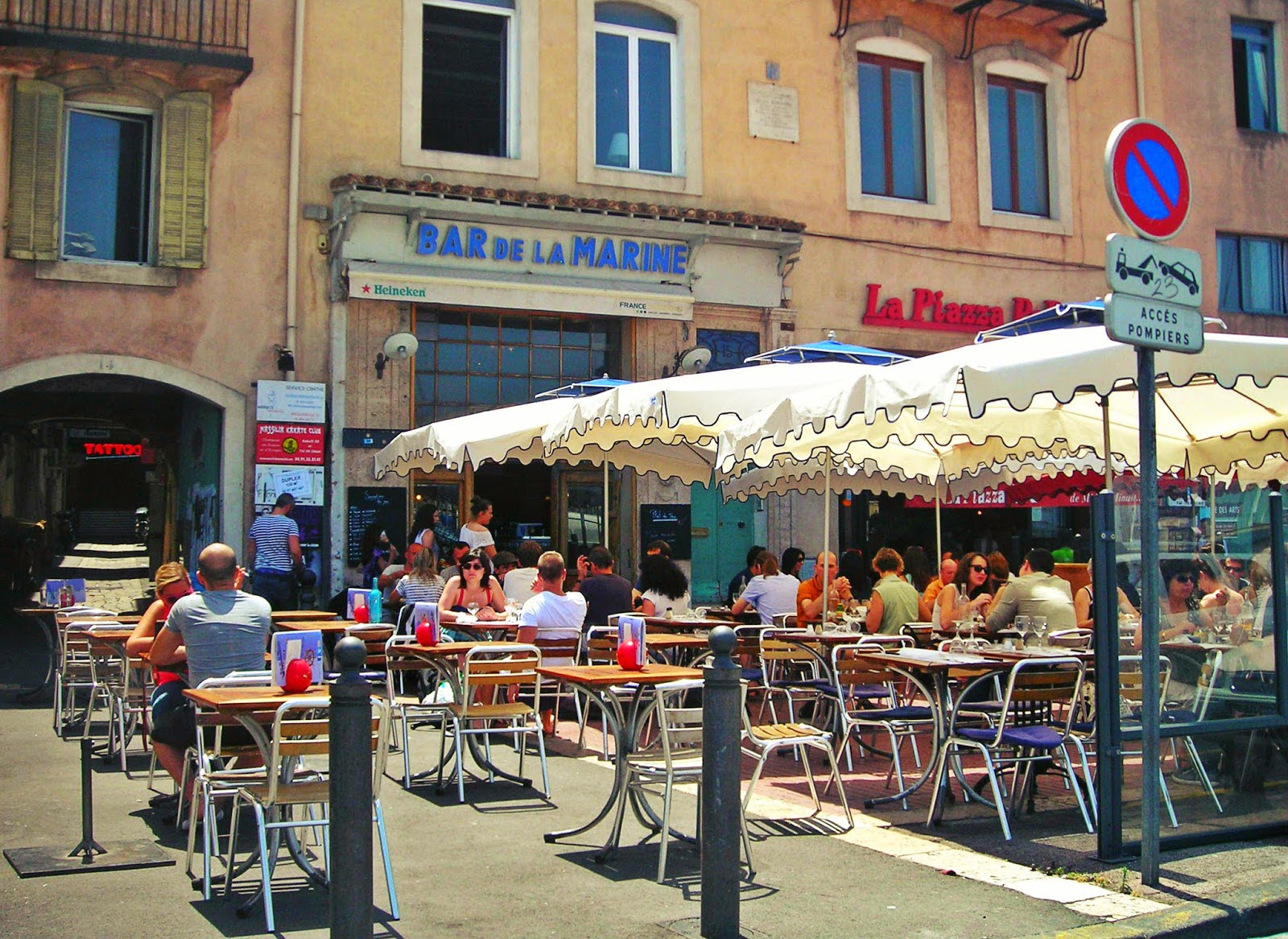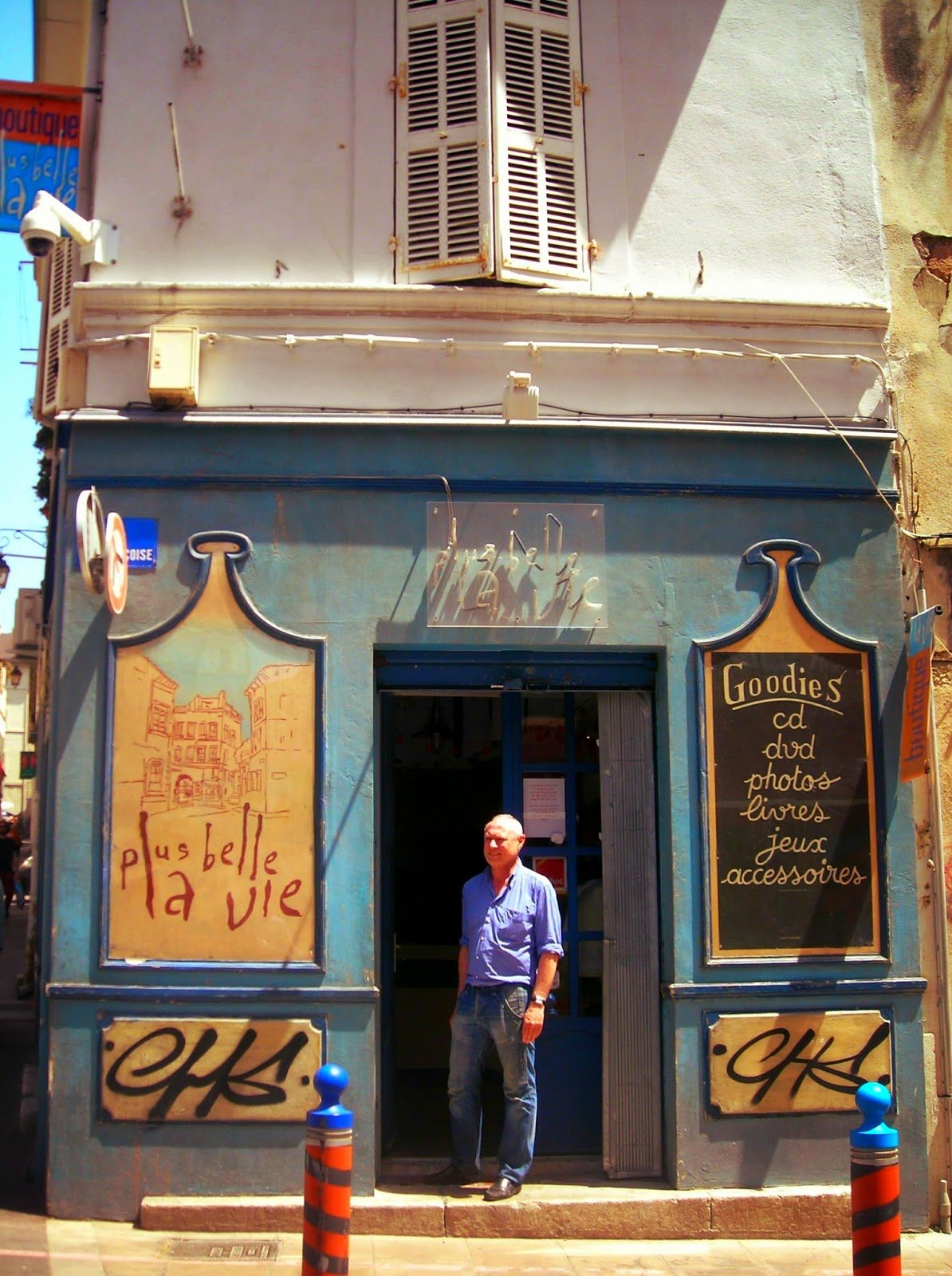 As we sit on the wooden rickety Rococo-styled stool murmuring excitedly to each other, my travel partner tells me that from here on, we are about to become amateur soup enthusiasts. Unlike the tea ceremony in Japan or in China, there is no ritual involved. Tradition however is imperative. When eating bouillabaisse, everyone is reminded where to rest one's spoon between bites and how to politely eat the last bit of soup from the bowl – sipping and never slurping.
It's the smell that quickly grabs the attention of your nostrils. The fishy whiff infused with the herb-packed aroma brushes the bridge of your nasal cavity lending an image of some ancient culinary pièce de résistance. As our steaming bowls landed on our table paired with a dry rosé, I began to understand why this part of France is hard to resist. Out of this first sip, comes a revelation in getting to know France's sun-kissed south.
Bustling, bursting and beguiling – this is Marseille at midday. The vibe of the port continues until night time and re-emerges at dawn.
After bagging the European's Capital of Culture award last 2013, the city had undergone a major facelift. It sheds its 'bad boy' image into one of a viable tourist destination. As Marseille embraced its new look, world-class museums, gleaming state-of-the-art galleries, performing arts centers and an exciting gourmet ghetto surfaced, still leaving traces of the Mafioso clubs which date back to the 70's cult movie "The French Connection."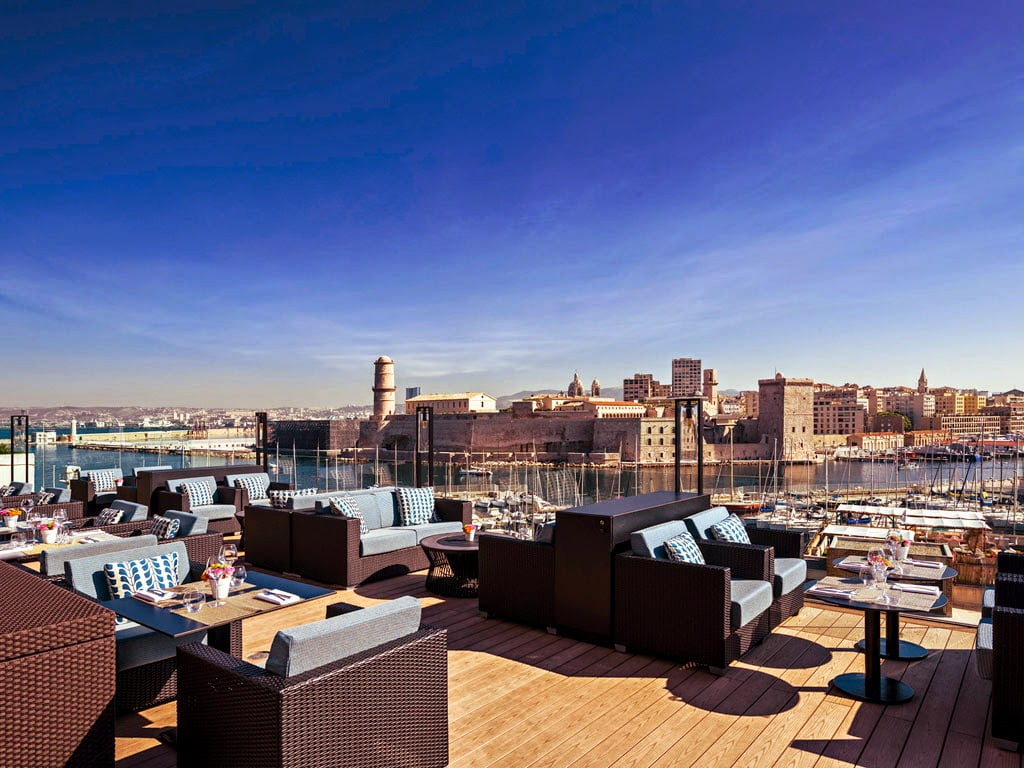 The Vieux Port is the living nucleus of the city. It is the main source of life for many locals as well as home to several Michelin restaurants.
The terrace of the Hotel Sofitel Vieux Port features a sweeping view of the port and of the city which makes it an ideal spot to contemplate one's next move. As boats moor on the harbor from time to time, the catch is immediately hauled onto display stalls, as animated crowds flock and start to bargain for the freshest sea bass, monkfish, lobster, turbot, gilt-head bream and European hake. On the opposite side in a nearby dock, young tan and toned boys somersault off the rocks into the azure water, like so many of their ancestors around the Mediterranean have done.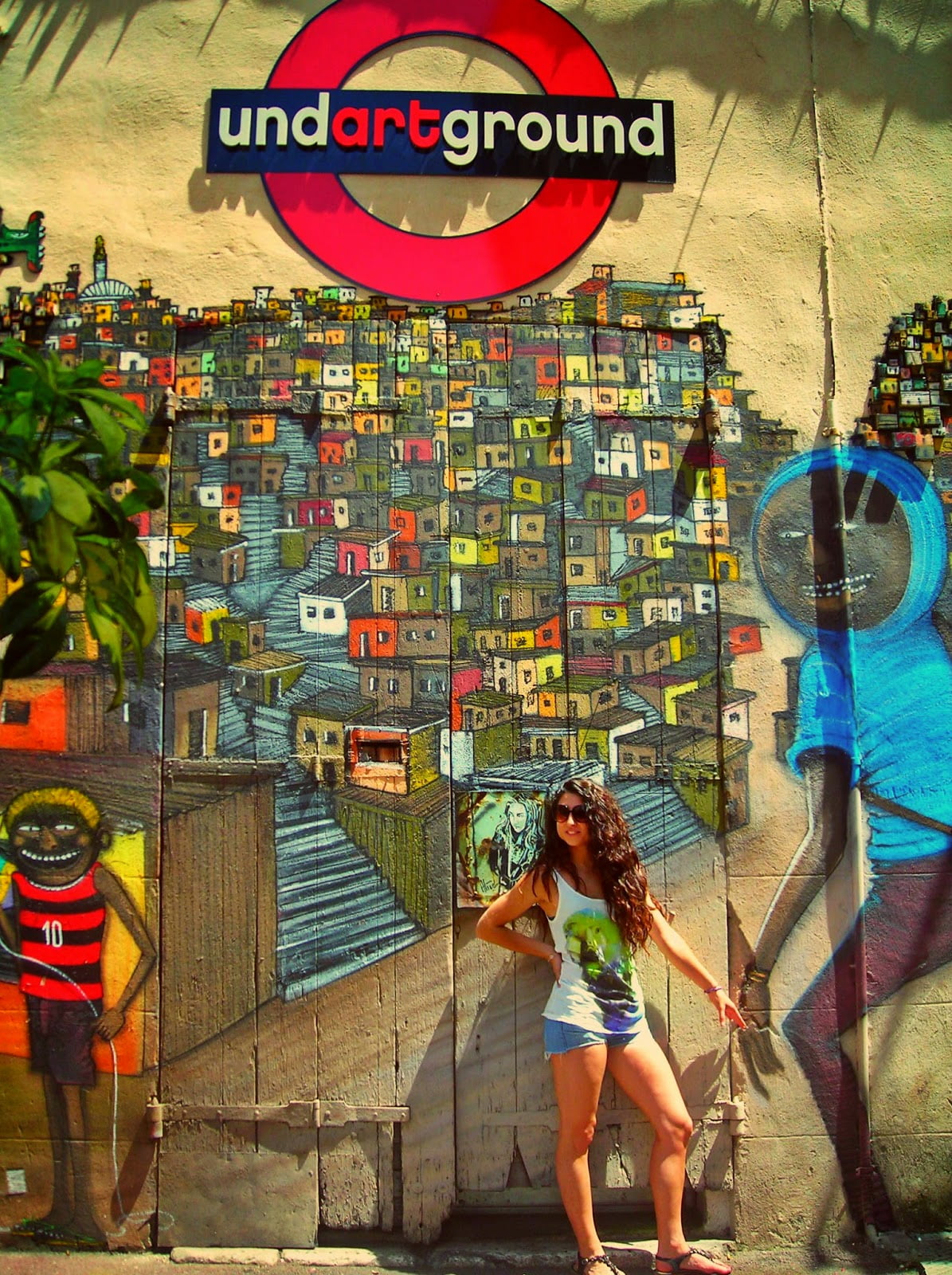 No address is more accurate in showcasing Marseille's decadence, with its cultural appreciation and diversity than Cour Julien. For the hippies, it's their stage. Atop a hill, is an elongated square with trees and a fountain that offers space for a market selling flowers, antique books and stamps. Theaters and trendy bars serve as backdrop for a night's entertainment. Nocturnal grazing is no stranger here. Yet, it's the graffiti and painted façades that create a strong magnetic pull to tourists and street art aficionados alike.
From Cour Julien, a short walk opens up to an alley leading to Cathedrale de la Major, a massive 19th century construction and one of the largest cathedrals in Europe. Its Turkish looking dome and cupolas, altars of multi-colored marbles and interesting mosaic floor pattern are a delight to the eyes.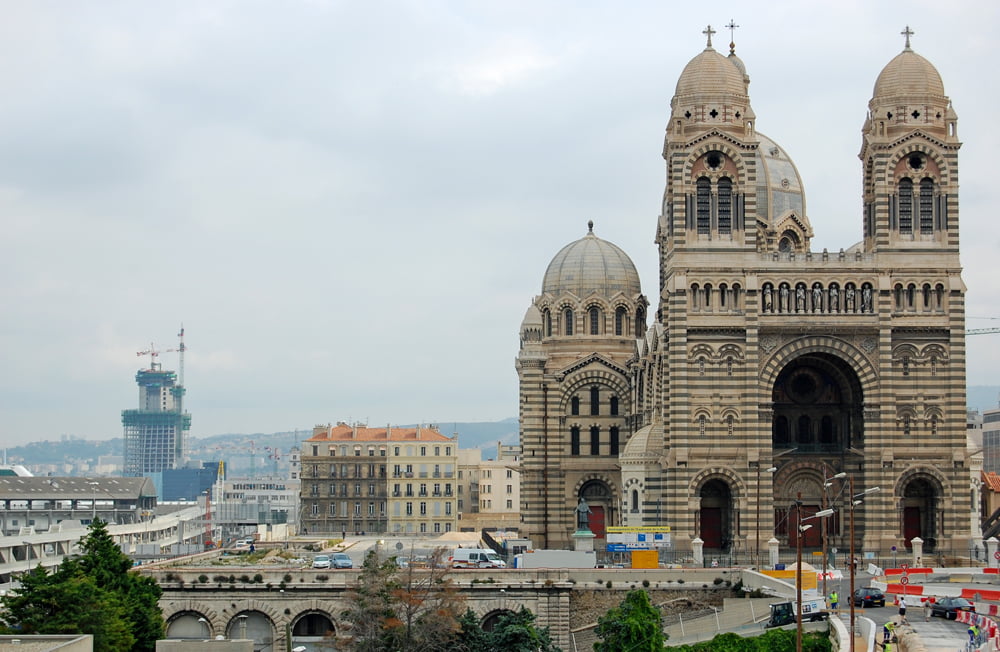 There is a path that connects one to the MuCEM – the Museum of European and Mediterranean Civilizations from the cathedral. A futuristic architecture with dark cement latticework frontage even from afar, presents a playful spectacle with architecture's strongest element which is light. Up on its rooftop, is a picturesque view of the Palais du Pharo, the former imperial residence of Napoleon Bonaparte.
It's no secret as well that Palais Longchamp is not really a palace. It is an irrigation project built to transport water from the Durance River in the mid-19th century. This imposing structure is a showmanship of dramatic fountains and staircases, charming sculptures and colonnades and a vast park behind it, that evokes an air of romanticism.
If hoping on a boat fancies one's interest, there is always the Chateau d'If, the popular setting of Alexandre Dumas "The Count of Monte Cristo". The neighboring Frioul Islands are also within reach; an archipelago of limestone and dolomites which emit a character of brute strength shaped by storms and harsh winds. Back to the harbor, huge ferries await passengers bound for Tunisia and Algeria.
As sunset draws to a close, take the 'Little Train' to the highest point of the city. The climb itself is bliss, but wait until you get to the top. It's where you can see a perfect view of Marseille – the city at its purest. The Mediterranean, endlessly blue and the rugged mountains almost blending in as the setting sun provides a warm spiritual glow. No wonder the Basilique Notre-Dame-de-la-Garde was built on this very hill; with the gilded statue of the Virgin Mary standing atop the bell tower looking after those fishermen and sailors at sea.
There are so many other places to go, time permitting. Perhaps getting a boat to the small fishing village of 
L'Estaque
 where painter
Paul Cezanne
once sojourned, or to see the 
Calanques
, a steep-walled inlet whose dramatic limestone cliffs stretch 20 miles to the south of the city, or even get the bus to 
Aix-en-Provence
 from Marseille's St. Charles station, a 30-minute ride opens a door to a promising cultural and intellectual experience.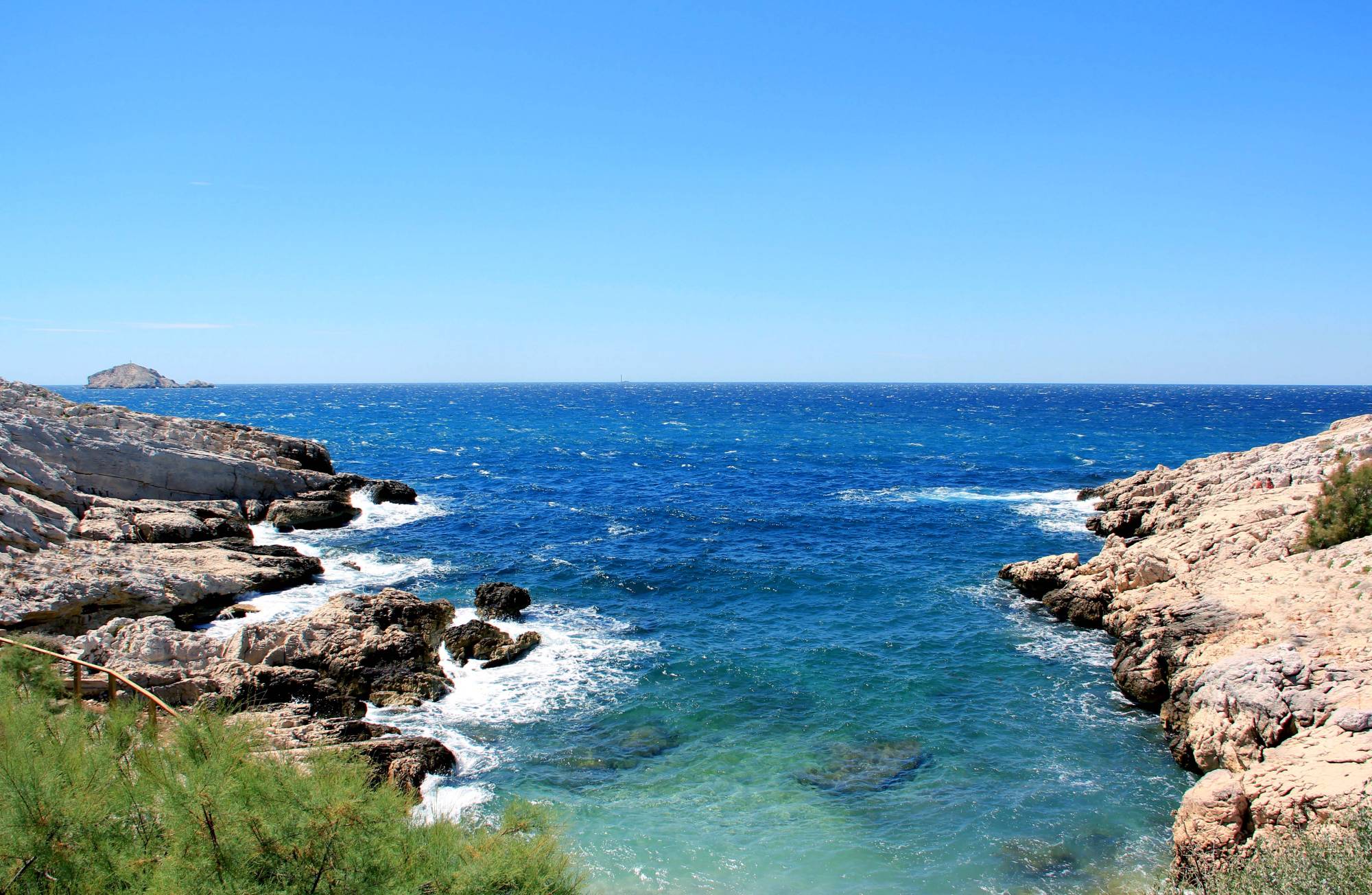 But I guess they can all wait. Here in Marseille there is no need to rush. Just like how one sips bouillabaisse – "nice and slow". Savoring every minute and tasting each flavor. As we head back to our hotel, we saw more boats tethering at the jetty. I thought about the catch – fish jolting, jumping almost catapulting. Standing on the terrace that looks out over the Mediterranean while smelling the air, with the breeze kissing our cheeks, I couldn't help asking "care for another bouillabaisse?"
Indeed, a rich and savory stew 'tis;
   And true philosophers, methinks,
Who love all sorts of natural beauties,
   Should love good victuals and good drinks.
And Cordelier or Benedictine
   Might gladly, sure, his lot embrace,
Nor find a fast-day too afflicting,
   Which served him up a Bouillabaisse.
– William Makepeace Thackeray (The Ballad of Bouillabaisse)