At magic hour, when the sun shines directly above and white cotton clouds roll by offering shade to the earth below, a girl lights a candle inside the St. Kyriaki Cathedral. A military officer after being anchored to the ground at the Office of the President Building for several hours can finally crack a smile, waiting to be relieved of his post during the changing of the guards.
Somewhere in the city, church bells toll in unison with the call from muezzin. Men huddle inside a mosque to pray, a few spill over on the street. Just as the quddāsa was about to start, an elderly woman clad in black stepped out of the nearby Jewish temple. Not far away, under the arches of the Chamber of Commerce building, a group of youngsters dance in robotic fashion to the upbeat tune of Korean pop music.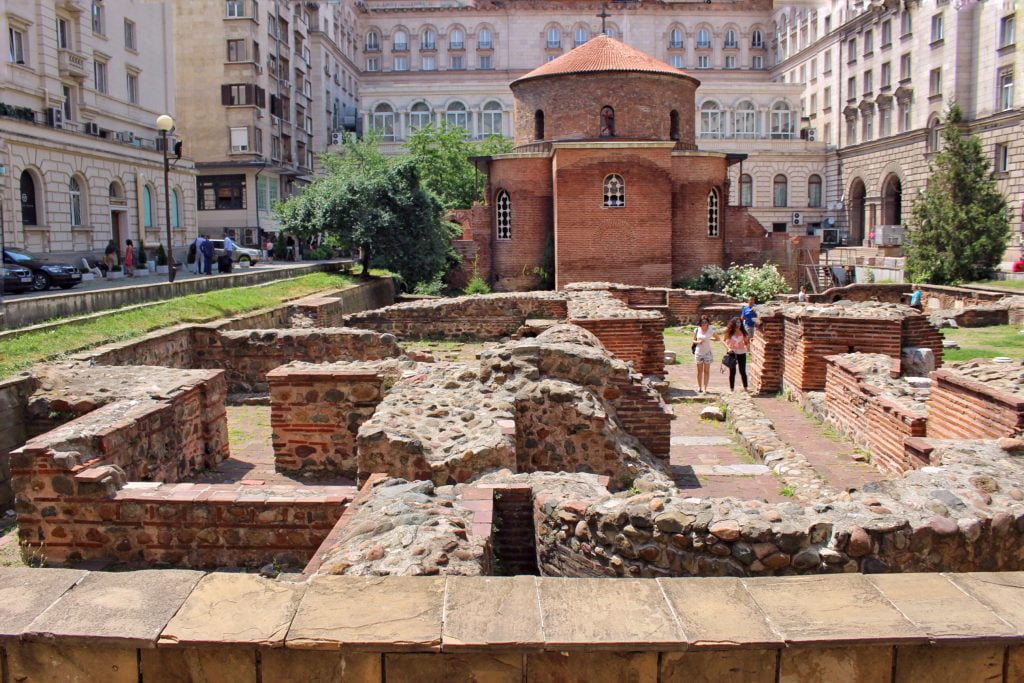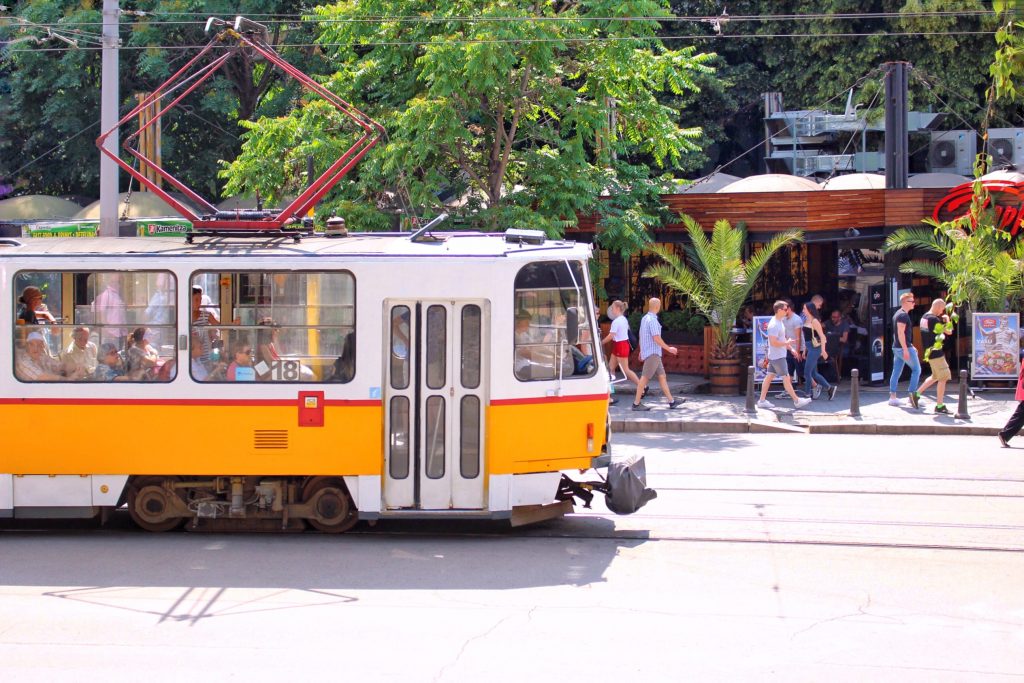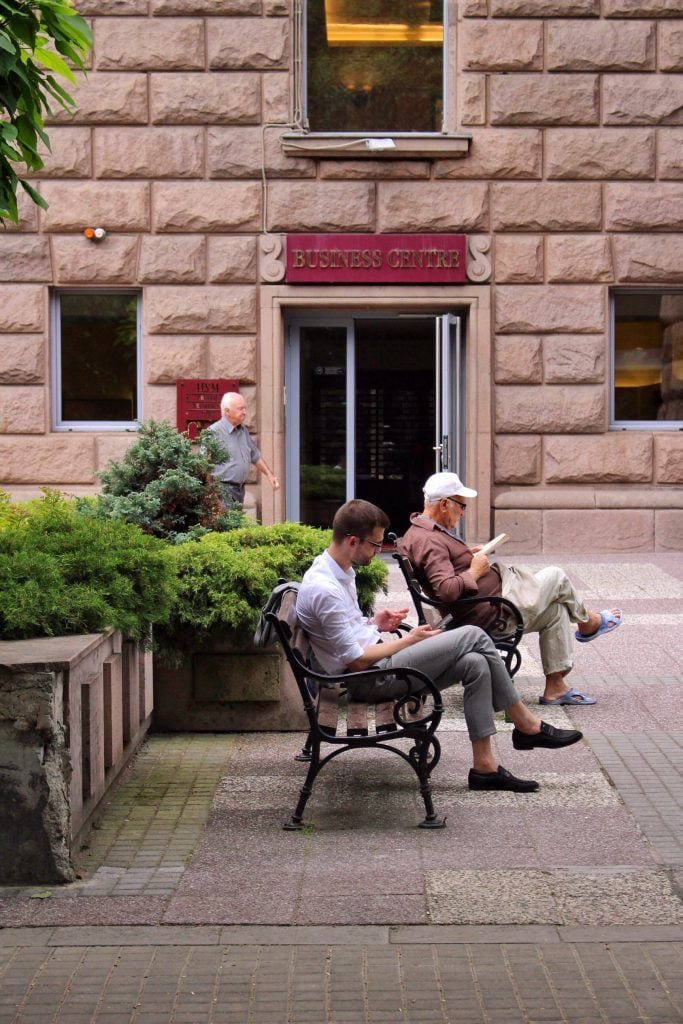 In the outskirts of town, on a hilly suburb, Japanese tourists wait patiently to glimpse the 12th century frescoes inside the UNESCO world heritage Boyana church, while up in the Vitosha Mountains overlooking the sprawling city of Sofia, a man, ripe in his prime finally summons the courage and proposes to his childhood sweetheart.
In a moody Balkan spring, I have taken a trip to Sofia, Bulgaria's capital – a proud city emerging from the shadows after the fall of the Iron Curtain in 1989. Like most former satellite countries under the Soviet sphere of influence, Bulgaria didn't escape its war time scars and the lingering memories still dwell in the landscape that hasn't been swept away by time.
Bulgaria isn't exactly the kind of country for a wayfarer to explore grand museums, visit majestic palaces and witness ultra-modern development. Yet my recent trip revealed a city of spirited dreams and ambitions, a city setting its sights on a 'happy-ever-after future'. Sofia may not seem to show much at first glance. Its beauty is slow to reveal, yet as soon as anyone delves deeper, the city begins to unfolds its personal story. It's that magical place that exists in maps and not in anyone's imagination.
Constantine's Rome
I think what lends a city much of its charm even devoid of high rise buildings, high-speed technology and wealth is its daily life and the ironies the people make of it.
Shortly after arriving, I found myself wandering around the old part of town where Sofia and the civilizations that once flourished sprang to life. From its Thracian roots, to the rise and fall of the Roman empire, up to the Ottoman conquests and down to the Russians whose dominance manifest the city's present day infrastructure.
In Serdica, the past speaks to you. "Sardica mea Roma est" (Serdica is my Rome) Constantine The Great would say. Within the excavated ruins that peppered the perimeter, I sauntered along the cobblestoned alleyways where Roman emperors would have taken their leisurely afternoon walks as scampering servants tagged behind. Here the past and futuristic aspirations of the city blend together simultaneously. Like how gold and precious ore came together and sculpted into bowls and coins in the old times, simultaneously.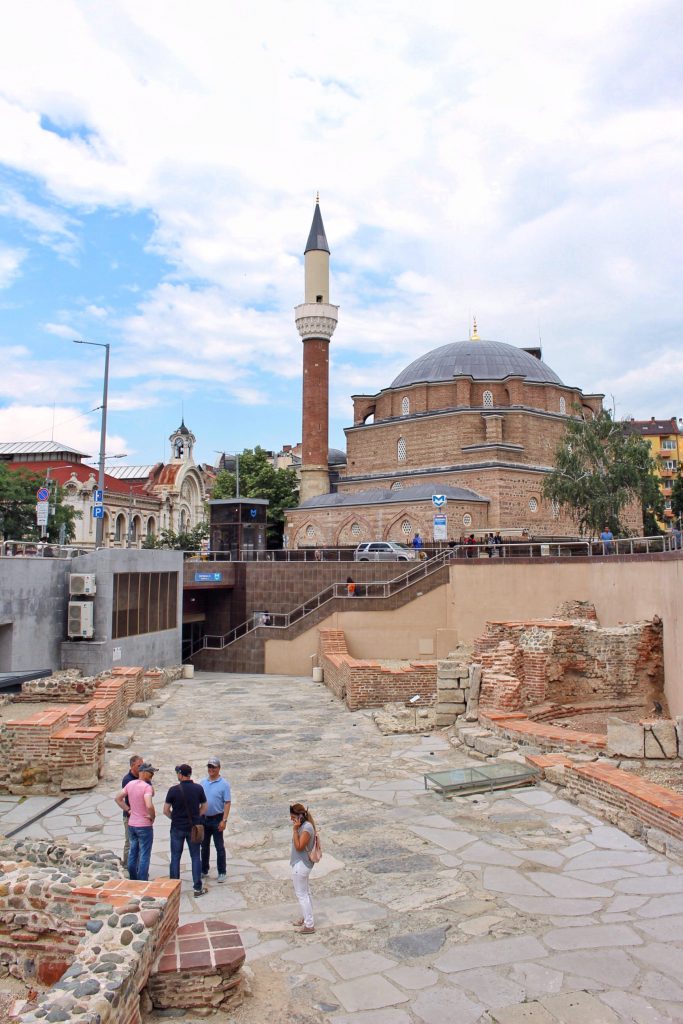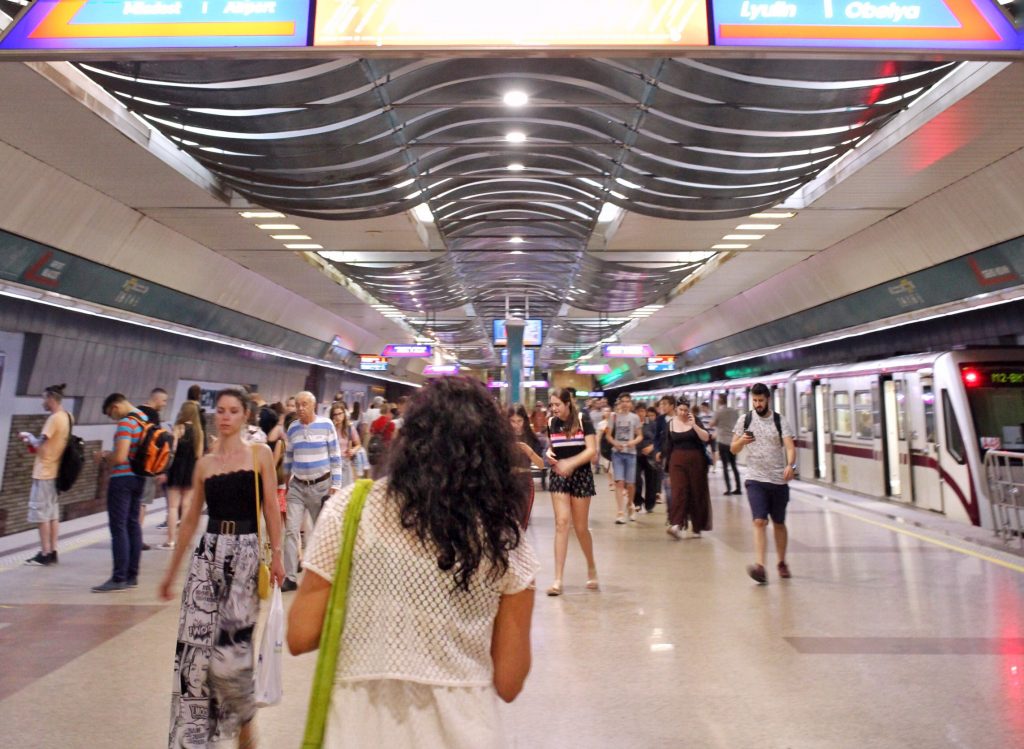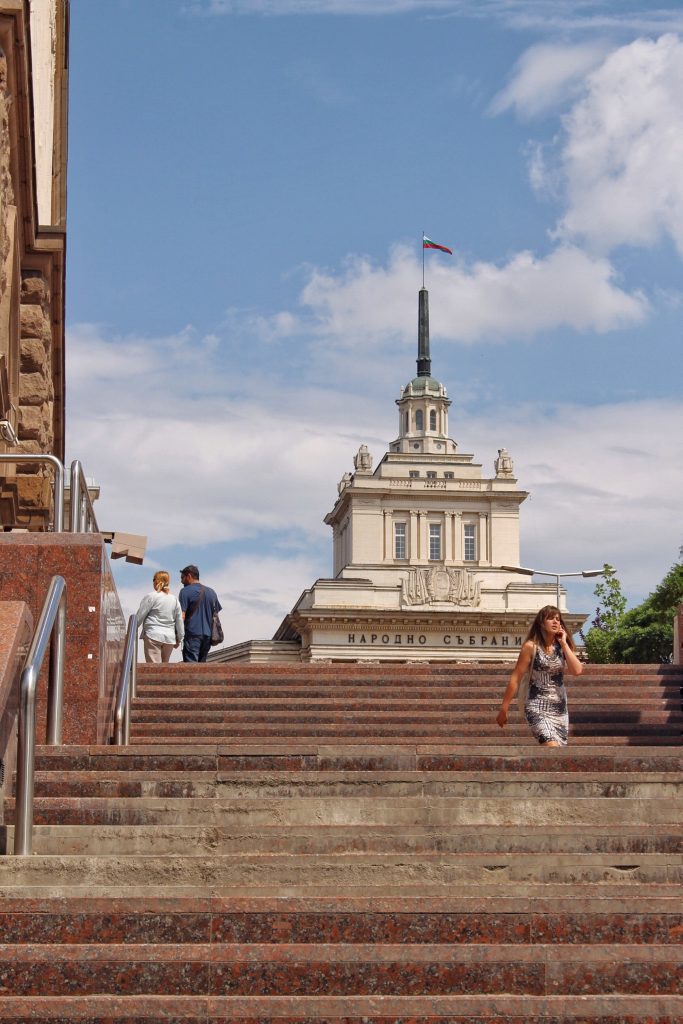 From time to time, crowds alight from an old Soviet-era tram and make a dash to catch the latest subway train waiting underground. Commuters in headsets, some dress like they came out of a NASA ad, descend several a few meters below passing the relics and layers of their ghostly ancestors that thrived since 7000 BC.
A familiar image of St. Sofia presides over Serdica station silently watching the city and outsiders like myself. As I meander my way through town, I stumble across Banya Banshi mosque designed by the chief architect and civil engineer of the Ottoman Empire, Mimar Sinan – the man behind Istanbul's Blue Mosque and the celebrated Selimiye Mosque in Edirne. Close by in front of a quaint open square is Sofia's History Museum, a frequent place for those in pursuit of cure and pampering as it was once the city's mineral bath house. As I head south, it is as if someone accidentally planted concrete seeds that had grown into solid Stalinist architecture bedecking the city's nucleus. Artists and bohemians alike fill the gaps in between and blossom in their creative spaces.
By the time I pass the park where elderly people play chess, the sky roared loudly and a heavy downpour ensued. Everyone scrambled to find cover. The old men with their canes, tapping and mumbling while crossing the street, a mother pushing two strollers with twin girls aboard squealing with glee, teenagers in backpacks making a run to the nearest canopy and a drunk bolting quickly on his feet while wobbling side to side to escape the rain. So are the stray cats that were lounging on a bench having the presence of mind to keep themselves dry. If I were to frame Sofia and hang a picture in my living room, this would have been the perfect scene. I think what lends a city much of its charm even devoid of high rise buildings, high-speed technology and wealth is its daily life and the ironies the people make of it.
East country of the West
"I have never been so welcomed when I moved to Sofia", Angelo Zuccala, the French-Italian general manager at the new Intercontinental Hotel told me one afternoon. "Sofia is a city that can make you feel  at ease. It's safe and full of potential". Zuccala after working in different parts of the globe had never been quite chanceux in his career as hotelier, to be stationed in the city. "Sofia is a secret gem that most people overlook and it won't be long before the secret is out", he confided before answering a call on his phone to check if the arrangements for the presidential suite had been up-to standard for the arrival of a famous Hollywood movie director.
It wasn't long ago since the country's admission (together with Romania) to the European Union in 2007 on a New Year's day. Whilst the country welcomed the good news, mud-slingers had already succeeded stoking fear of a looming Bulgarian invasion. Like wildfire, migration anxiety spread to countries in Europe and was felt so strongly in Britain. The cynics and skeptics had braced for the exodus of Eastern Europeans breaching their shores. By the end of the day, the influx never happened. Instead, the hullabaloos lead to a different turn of events. The windmills of the gods shifted Europe's attention to this 'East country of the West' and brought the spotlight not only to its colorful history, rich culture and a promising tourism powerhouse, but also in terms of its dynamism and digital competitiveness.
It's easy to see why more foreign citizens choose to settle here, like Zuccala. It's also not hard to imagine why international companies are setting up more offices in Sofia, venture capitalists are taking notice, tech companies are rising and more and more corporations worldwide are sending their teams to establish their brands in what was once the poorest country in Europe in 2008 and now becoming the "Digital Capital of Eastern Europe". It seems that Sofia is back in the news and for good reason.
The Wisdom City of Tomorrow
By the next morning, after paying tribute to Bulgaria's Patriarchal Cathedral, St. Alexander Nevsky -constructed in memory of the soldiers whose lives had perished in the Russo-Turkish liberation war in 1877-78; I visited Boyana Church that served as a link to Bulgaria's early Orthodox Christian faith and medieval art. Dragalevtsi Monastery, tucked away and camouflaged amid lush foliage, is another paradigm of the country's Orthodox belief that rose from the embers when Sofia fell to the Ottomans in 1382. It is currently run by nuns, rebuilt in the second half of the 15th century and later to become the repository of Bulgarian records.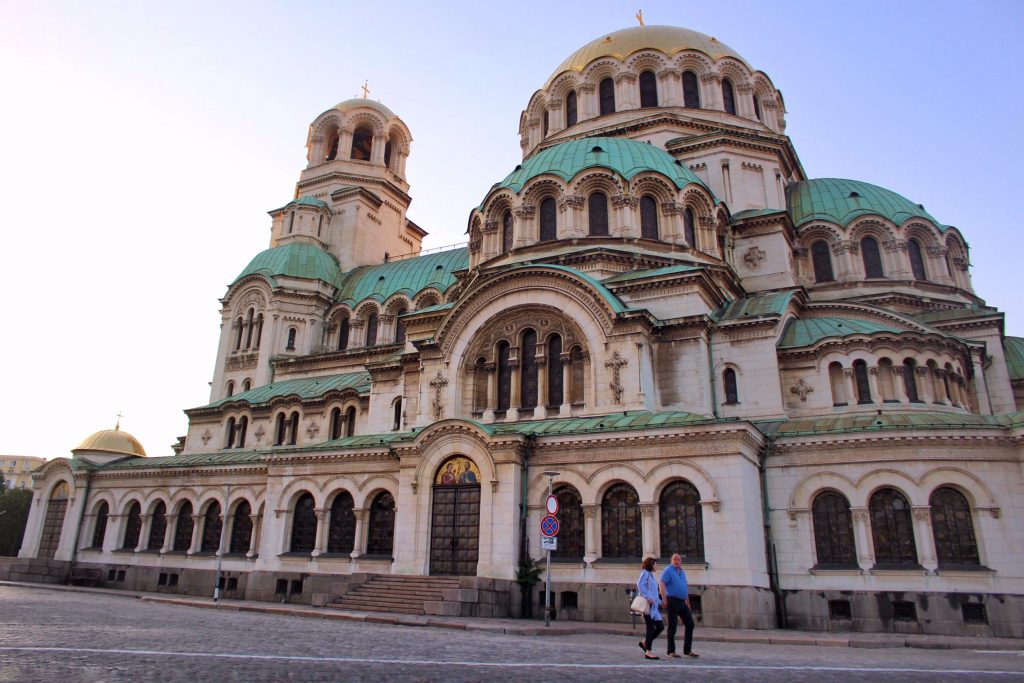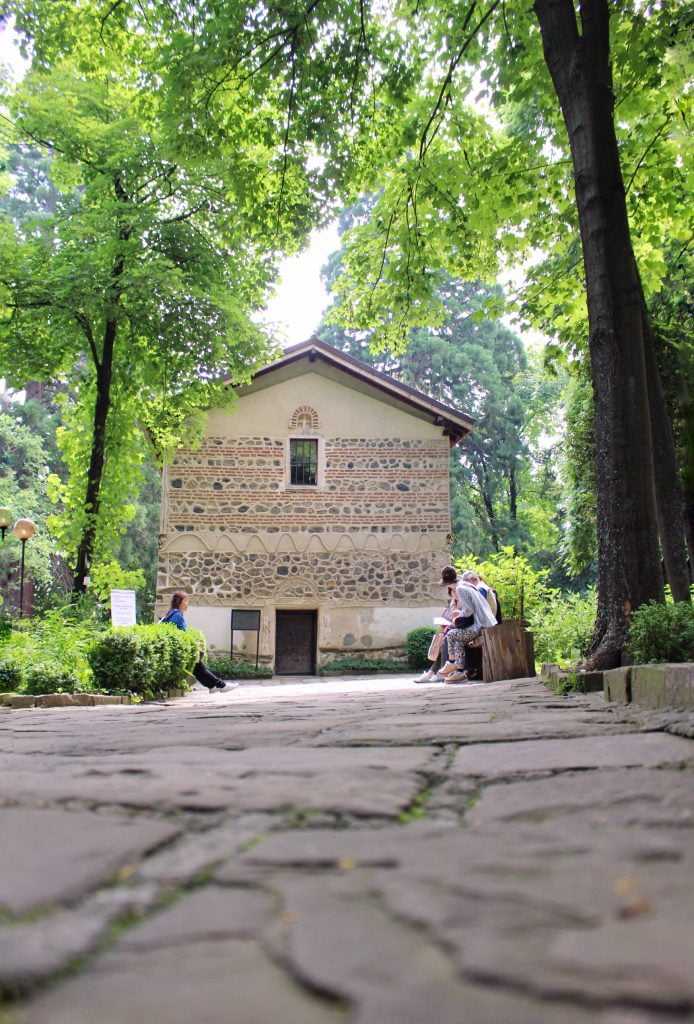 From the foothills of the Vitosha Mountains, I continued my way up meeting city-hikers, walking with their dogs and cyclists pedaling to reach the panorama. The city in its stillness, seen from a distance looked foreign. It felt that I was far removed from everything although it is only a short 30-minute drive  from the center of town. I am beginning to understand Sofia's myriad nature and that the city is just a small part of the captivating Bulgarian landscape.
To know Bulgaria, is to get acquainted with the words of its native son, Yordan Radichkov (1929-2004) or better known as the Bulgarian Kafka. No one best captures the soul of his country as the former writer and playwright himself when he once eloquently said, "In fact, all our land in this way is stacked, twisted, cracked, as the entire Balkan Peninsula is twisted and shaggy. I think that this twist and shyness make our land picturesque. In our country, we are stepping prairies, savannas, deserts and everything is in a wonderful mess, where nature has played as a young child and has scattered all its toys around us".
If there's one quality that Bulgaria and its people possess and that Radichkov have inadvertently missed,  is perhaps the enduring quality to reinvent itself. I caught up with Svetoslav Yordanov of Traventuria on my last day in the city. Over an alarmingly potent local drink called rakia and shopska salata, a typical Bulgarian tomato salad sprinkled with feta cheese on top, we chatted about his early career as a hotel staff serving tables and how he transformed himself into running his own travel agency. Yordanov – average built, beardless and with a whimsical glint in his eyes, who, like many Bulgarians, was compelled to seek an alternate livelihood or find a new calling in life after the end of the communist regime.
"Everyone had to quickly change career during the transition period in order to live and earn money. It was hard then. I was lucky to have met many interesting people as well as earning their confidence during my time working at the hotel. By the time I started my travel business, I had been driving the same people as they explored the countryside and crossed the borders in the Balkan Peninsula." Gazing at his half-full glass of the Bulgarian spirit and before drinking the last drop, he went on to say "tourism became Bulgaria's bread and butter". He points out the new dynamism and sense of stability that the country is enjoying at present and optimistic about the building boom that's taking place in the city. The idea to creating more places for companies to thrive and opening business district close to the airport couldn't have been better timed.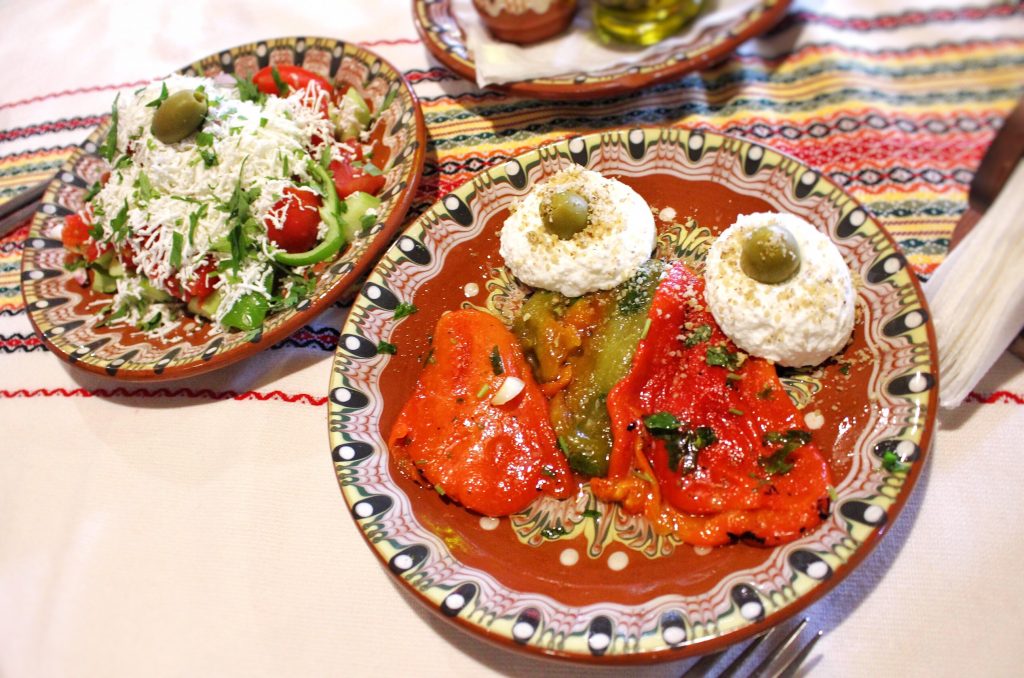 I can sense the homogenizing modernity and the flow of investment. The new 4-star Best Western Premier Sofia Airport is a nod to the city's transformation complimenting the trade and conference centers as well as nouveau shopping malls in the area. Anyone who spent nights and had been a guest of this new kid on the block may as well be thrilled of how the hotel is not only positioning itself as a newer face of modern Sofia but also a gateway to convenience due to its close proximity to the airport. With its 155 functional and contemporary rooms and fully equipped conference center with touches of innovation, it has the business community in mind. In many ways and reasons, the property is an amalgamation of hospitality concepts, a respite, a comforting breakfast selection and standard of a hotel.
Optimism exerts a kind of gravitational pull called reinvention. The rows of tenements reminiscent of the Soviet era dotting the fringes of town with otherwise unremarkable façades are in a state of disrepair, disfigured by bullet scars and a lack of affluence. All are feeling that pull.
When I landed in Sofia this was the first image that caught my attention and it left me with a residual feeling of remorse. As I leave Sofia, I still see the same poignant image but this time in a different light. Slowly I began to notice reconstructed windows were gaping chasm might have once been, a block of wall painted in bright colors that would make an impressionist flinch and terraces dressed in flowers pots with miniature rainbow-colored windmills that glittered in the afternoon sun. At the back seat of the car, inside looking out, away from the nightmares of the past, I see a city that evokes the spirit of what once Sofia is known for since the old days – hope, optimism and enlightenment. Sofia is reborn.