How do you keep a still gaze on Michelangelo's David?
Well, I didn't. Forget about his biblical nature. David is butt-naked!
Perhaps, it's no surprise that a group of Japanese tourists giggled sporadically. While it was not hard to comprehend why; a quick look at the exhibitionistic piece of marble is enough to arouse one's imagination. Oh yes! Tell that to the young German couple with red beet cheeks or the American lady, who couldn't have flashed a more mischievous glint.
Stealing glances at the statue of David can be all too consuming, especially when you are expected to keep a poker face. Of course, the world hails it as one of the finest works of art. Endowed with seemingly perfect chiseled abs, the figure's athletic muscles, looking tense yet elegant on top of a taut torso, veins bulging out on the right hand and voluminous curly hair complemented by a stirring facial expression; in which, if not all, can also be mistaken for an early form of Renaissance porn.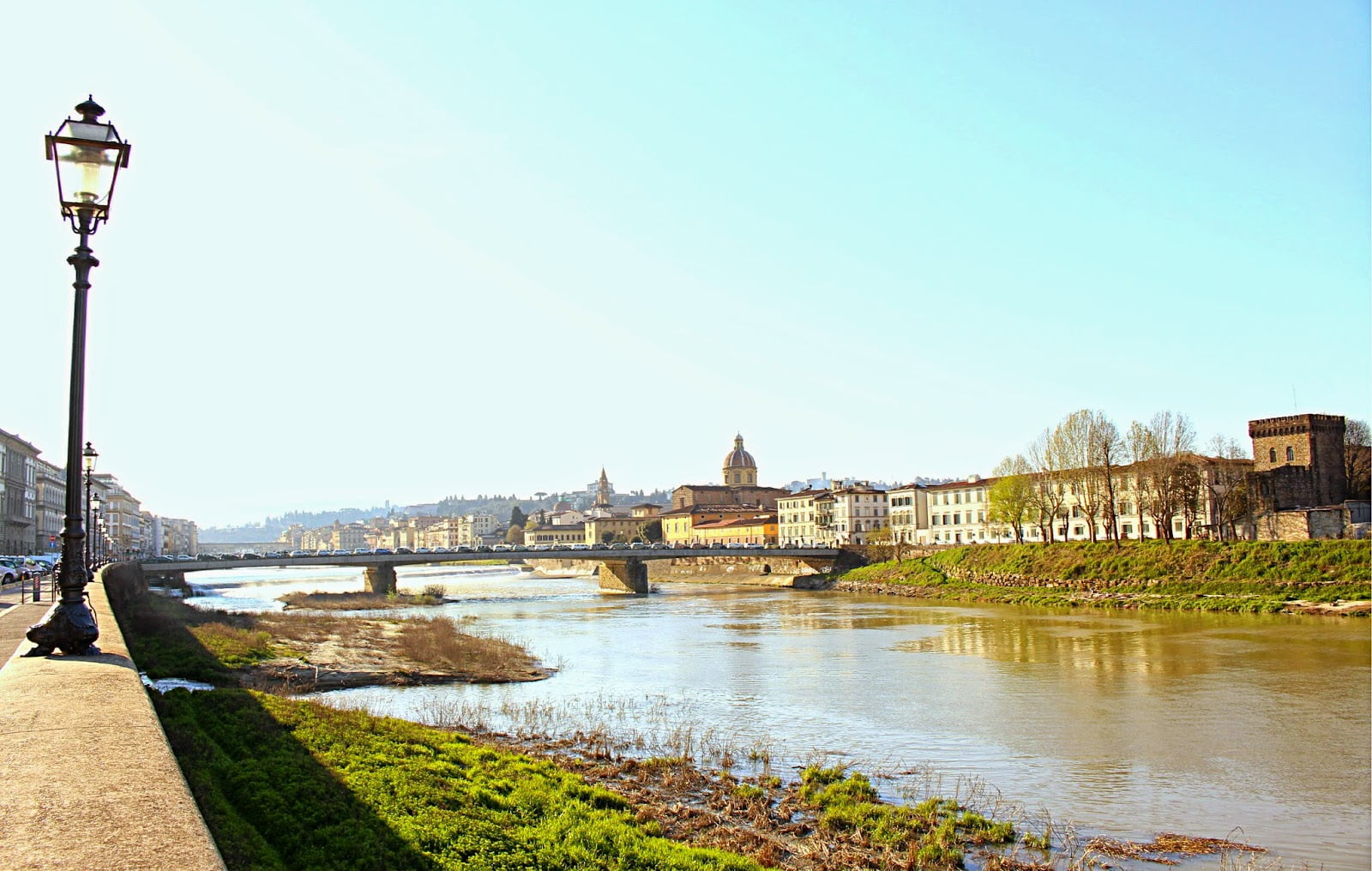 Right in the heart of Florence, beside a small open piazza and close to a 13th century university, is the Galleria dell' Accademia. Inside this museum, under the fortified dome, is where David stands. The statue has proudly been holding court since 1873, after having been transferred from his original location in Piazza della Signoria. As a masterpiece, it's so good, it's stimulating. While postcards of David are censored midway, viewed as obscene (like PG-13), ironically, more people are drawn to see the other half.
But I didn't come to Florence,  the 'Cradle of Renaissance' to  see David in full-frontal (this was just my second agenda), rather I was on a quest to finally get my elusive US visa. I have heard terrible stories in the past about this process. Applicants being turned down and some are even barred from entering the United Sates. For third world countries like the Philippines, a strict scrutiny is rigidly imposed. Americans even use the term 'alien' for those who are planning to immigrate to the land of dreams. Of all places, to seek an American visa in Florence, why not?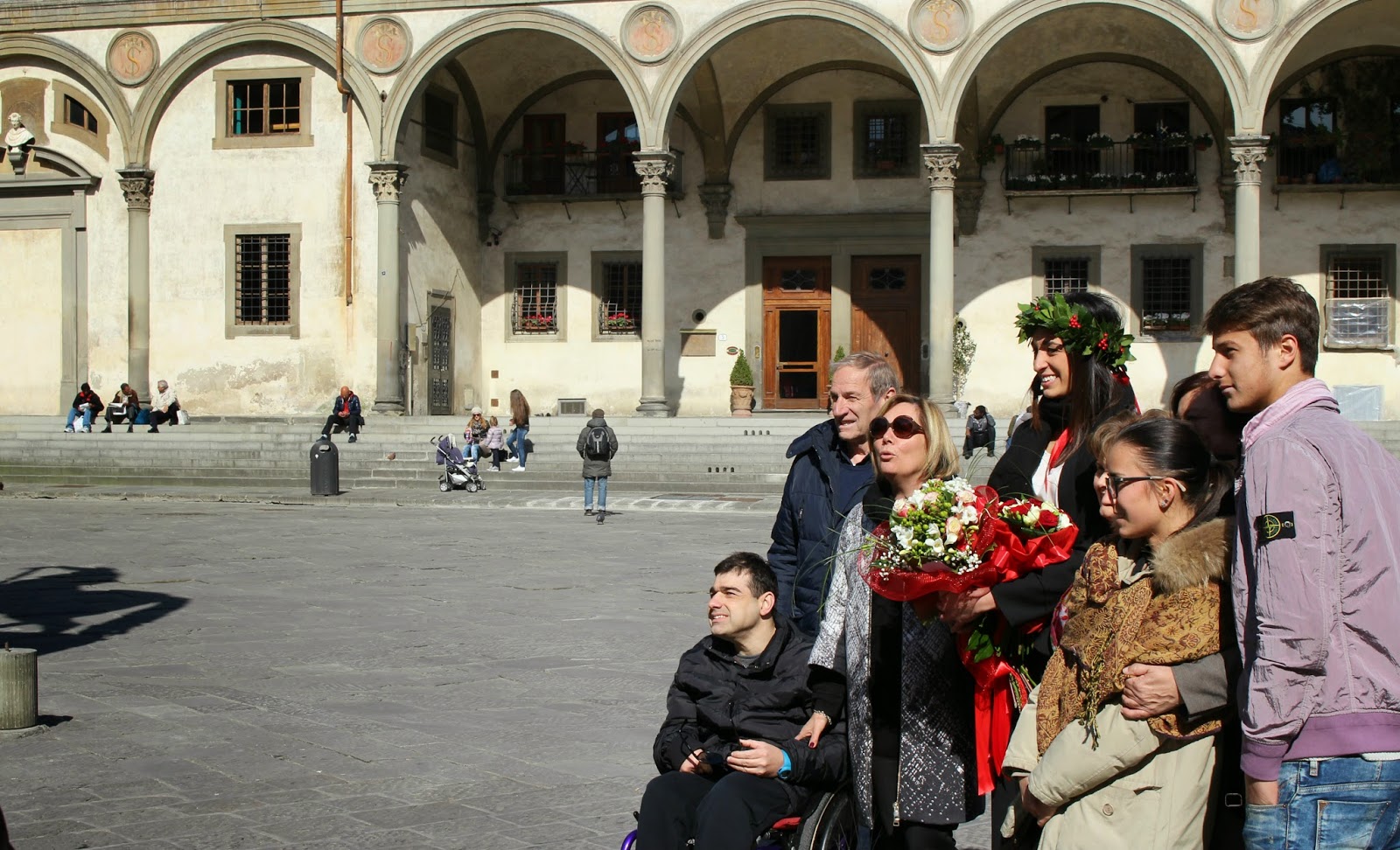 It was the beginning of spring when I arrived in the magnificent city that straddles the Arno River. I was told that complaining was a time-honored tradition here, as hordes of tourists will choke every narrow street and corner. Yet, I wasn't going to simply turn around. It was far too late to cancel my appointment at the American consulate. So just like the city rejuvenating itself from the long winter months, I was absorbing the crispiness of spring. Emancipating myself from any form of pressure, I became aware that the snow-capped mountains from the distance where I stood provided an idyllic background against the terracotta rooftops. The church bells tolled in unison with the swallows reciting operas; and locals flinging their scarlet-painted shutters wide open. The scenery couldn't paint a better representation of what is yet to come.
Leaving Michelangelo's David behind, I continued to wander around, sauntering through the narrow cobblestoned alleyways. The bright Tuscan sky began to bathe the city in a wondrous glow making every piazza, cathedral, courtyard and fountain glisten. It is a beauty that can be blinding at times offering a window on its past. For nearly 250 years since the fourteenth century, Florence was the most integral city in Europe. It was the center of economy, politics and culture. Europe was dragged out of the 'Dark Ages' when Florentines introduced the gold florin reinventing how people conduct trade through the use of this new currency. As skillful merchants, they financed almost everything from industries and royalties, to expeditions and the papacy.
Yet nothing so exceptional like this will likely to occur today. In fact, it's more theatrical. Even though Florence continues to drive growth putting up more medical colleges, buildings and is planning to spend millions redeveloping its lower income neighborhoods. While Italian politics seem to be under the whim of powerful individuals, the economy is like a trapeze act. The country became one of the first Eurozone victims of the global financial crisis in 2008 and incurred the second-highest level of public debt in the Eurozone by mid-2012. If the old florin were to make a comeback, it could probably drag Italy out from the current crisis – but that's wishful thinking.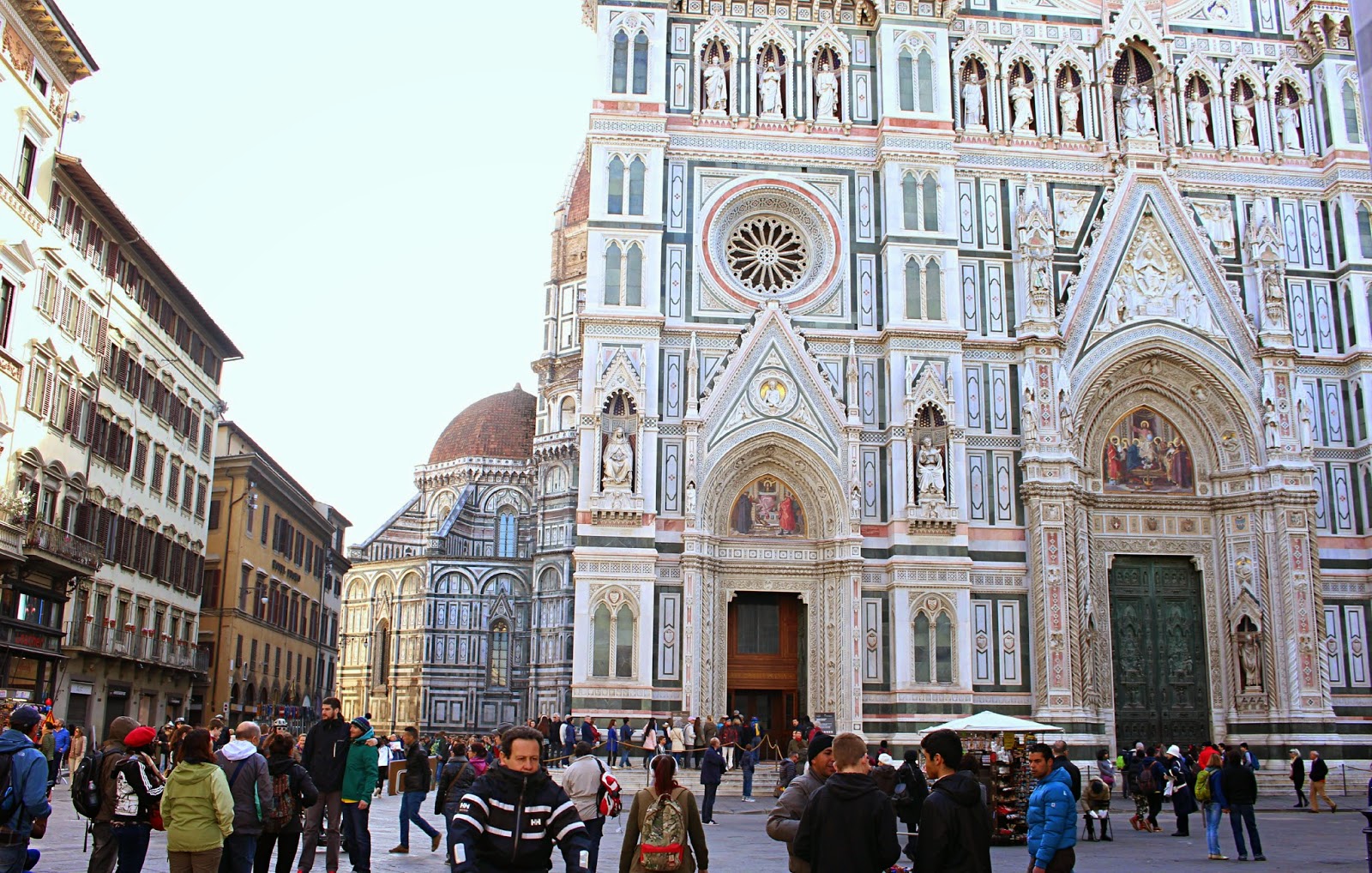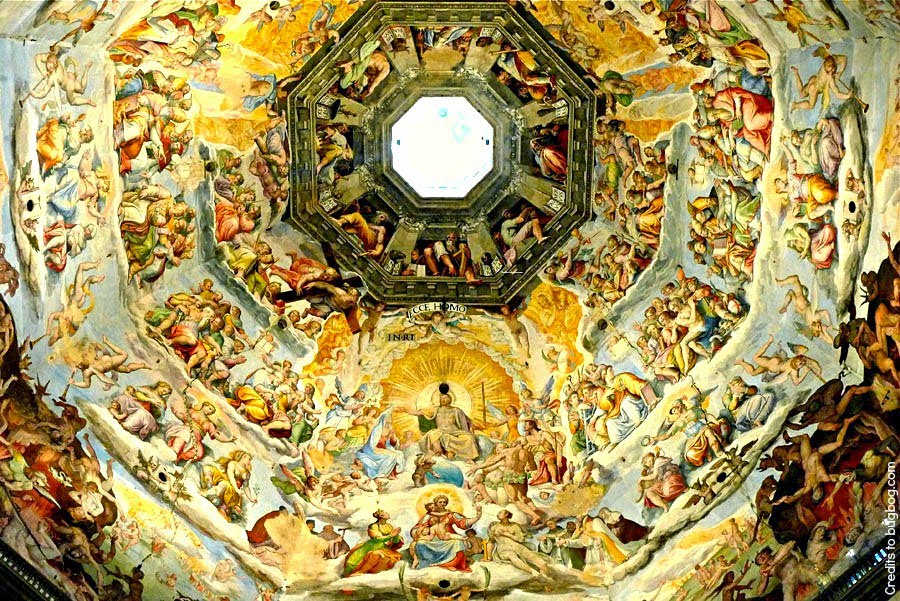 It wasn't long when my eyes caught a glimpse of the imposing neo-Gothic façade of the Cattedrale di Santa Maria del Fiore which appeared in the distance. Known to all as the Duomo, it is the largest brick dome ever built and the eternal landmark that dominates the skyline of Florence. I hastily sliced my way through the thick crowd and headed to Santa Croce's square instead. The white-marble-fronted basilica that opens up to a piazza was once a sanctuary of Florence's displaced. Could it be that some divine force brought me here? Did fate know that I was in pursuit of an American visa? In any case, if the consul approves or disapproves of my application, I will certainly leave it up to the ghosts of the basilica. It was then that I summoned up the courage to join the sheer numbers of bodies trying to get inside the church. Each step brought me closer to Florence's unimaginable treasures: the tombs of Michelangelo, and Machiavelli, Rossini and Galileo. 'Perhaps they may all look down upon me and shower me with some luck'. I told myself this, while contemplating on Giotto's discipline whose 13th century frescoes bedecked its walls.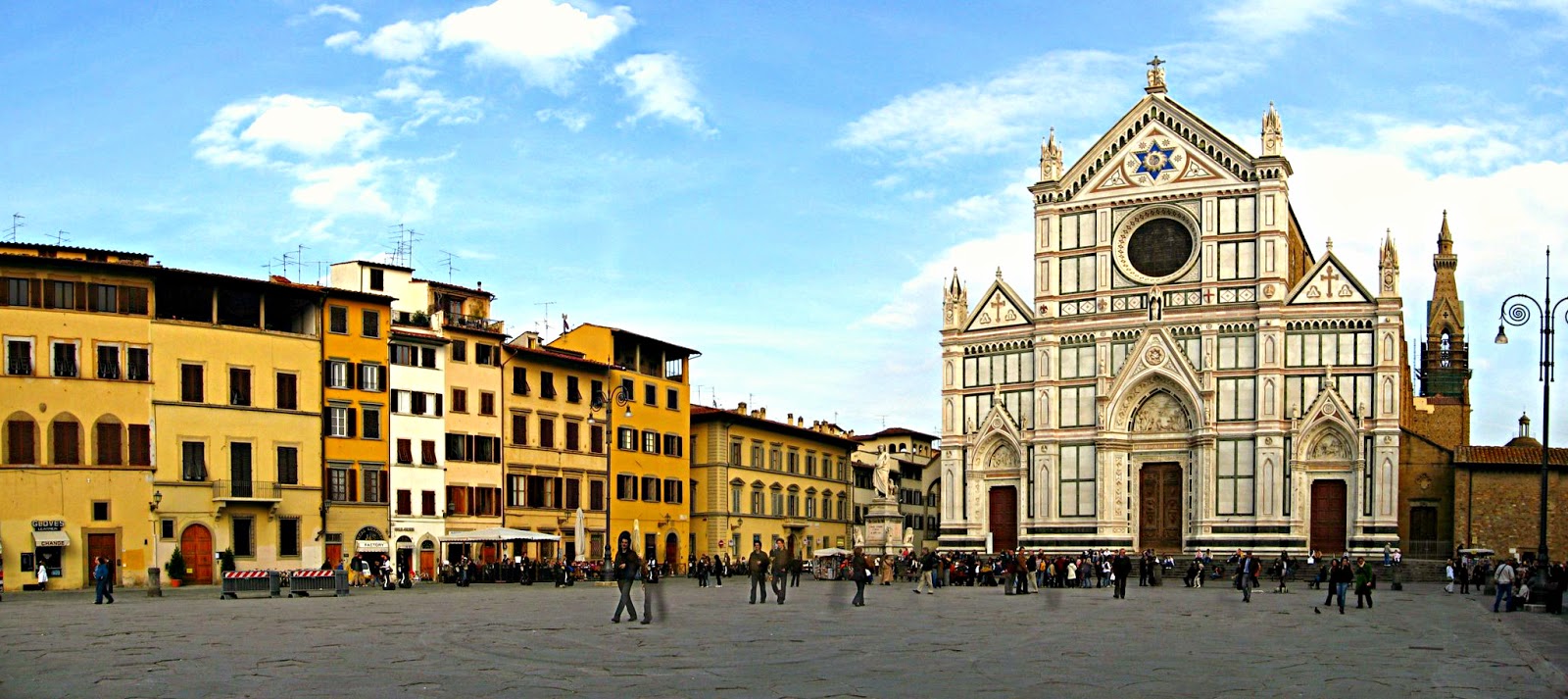 I continued on to the teeming Jewish quarter, jammed with trattorias, botteghe (small shops) where one can still observe artists at work in crammed studios. While downing a stand-up espresso seemed to be a past time in this neighborhood, I couldn't help but fell in love with the unassuming café with brown paper clippings taped all over the wall. University students and families dined here while chatted with their hands as we all munched on a crispy sandwich filled with sumptuous ham, salamis, tomatoes and olive oil. No doubt, the simpler the food makes for a better taste.
Perhaps there is no better way to see Florence at sunset than from the tower in Palazzo della Gherardesca, far away from the maddening crowd. The vista from this historical home is simply spellbinding. From here, the property stretches out all the way to Conventino, a 16th century former abbey where an eleven-acre lush park bisects the two.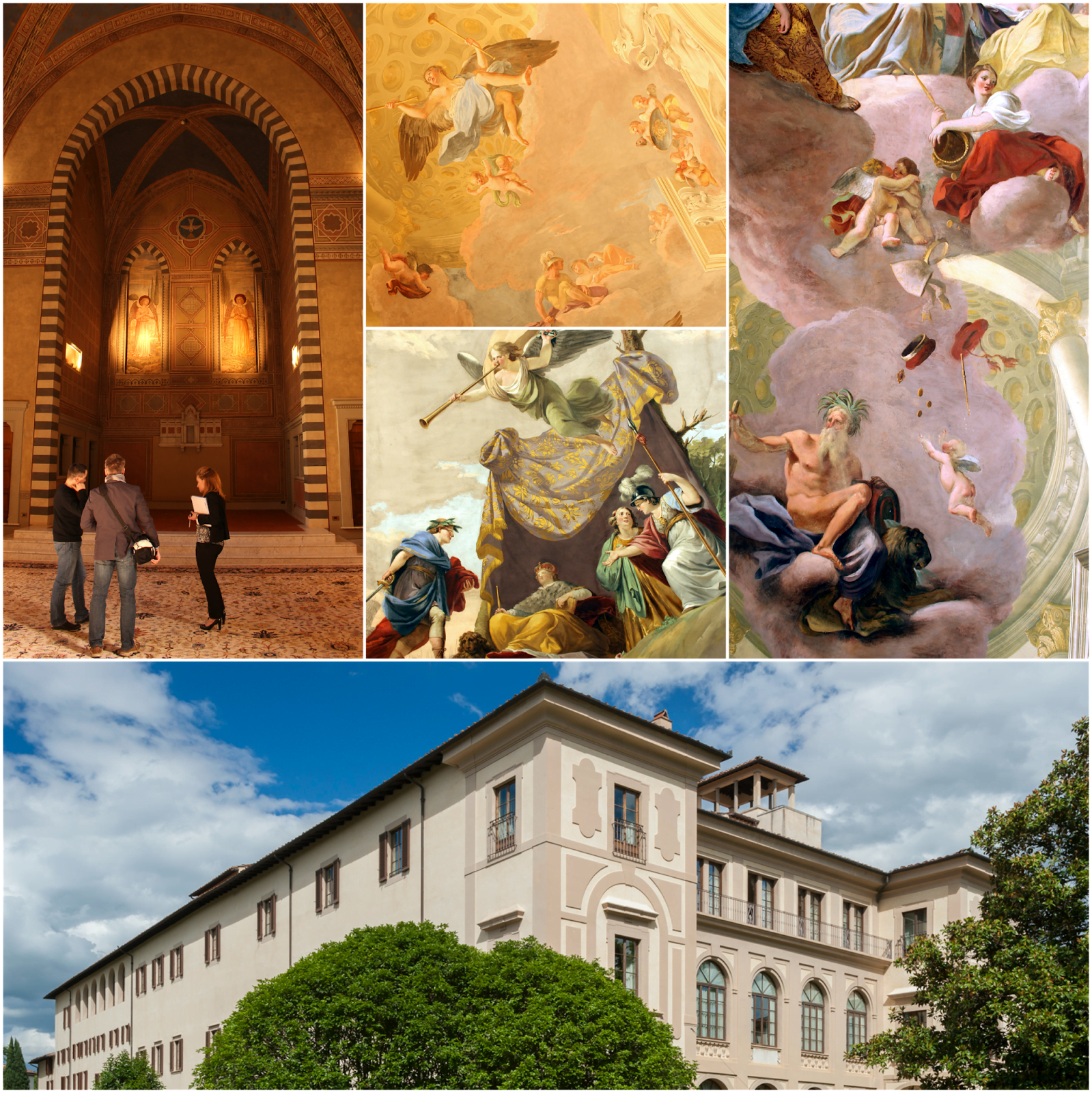 The palace is now run by the prestigious
Four Seasons Hotel
group. A painstaking restoration was undertaken reviving the structure's illustrious past. For many eras since the Renaissance, the palace had sheltered a pope, generations of Florentine nobles, a viceroy from Egypt and Italy's first railway company. Suffice it to say that the palace is a living museum and always has a special place in every Florentines heart.
Before going up to the tower, I went to see first the various expressions of art that the hotel houses. There were stuccos, oil paintings, silk wallpapers and bas reliefs presented in a dramatic-spiritually poetic fashion. I grew to love the craftsmanship of Florentine art that cascades throughout the hotel's 116 opulent rooms. The view from the tower, in one way or another has to be earned by climbing in a tight passageway and a sweaty-palmed descent thereafter.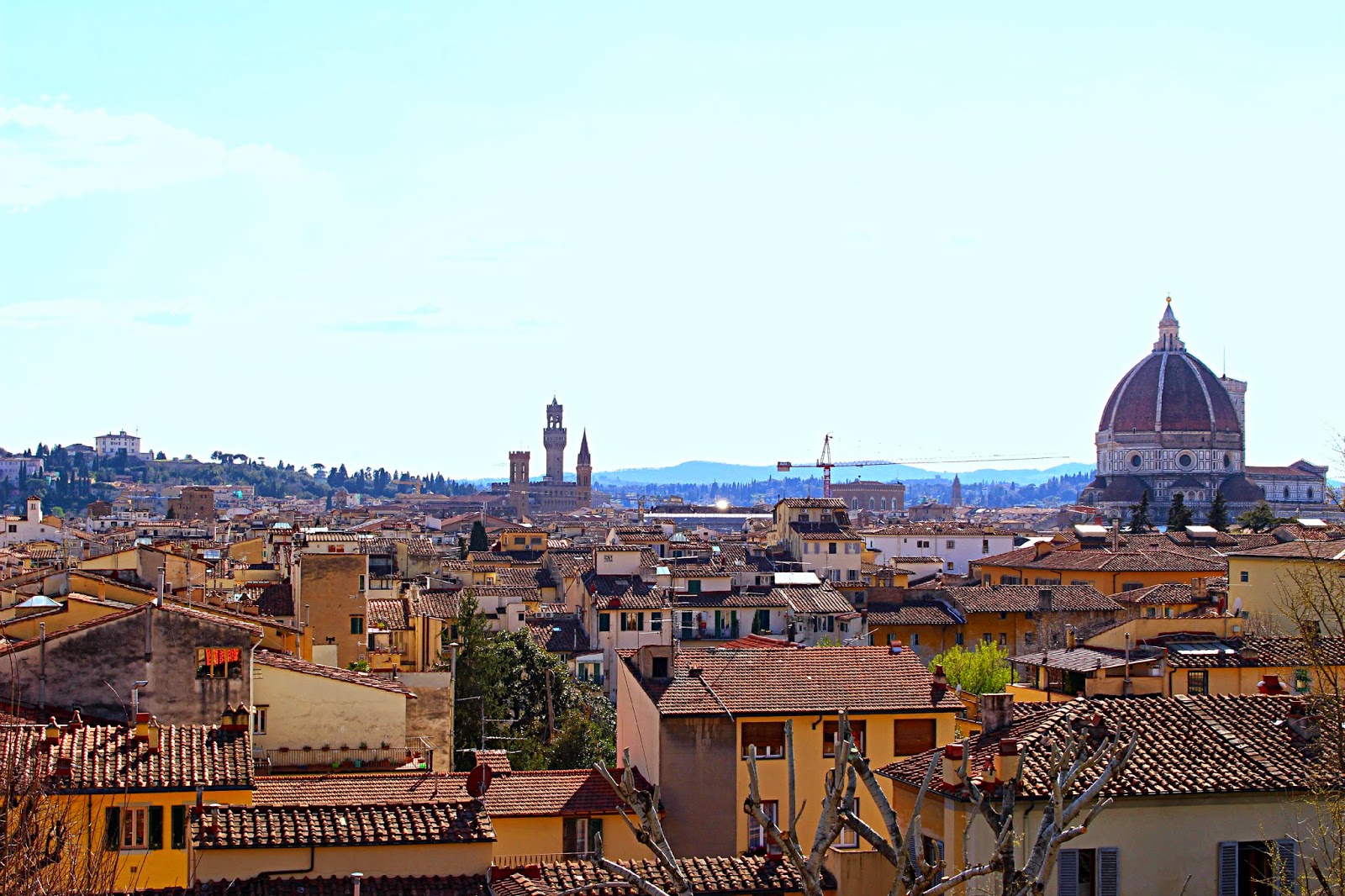 As I reached the top, there was the unparalleled sight that has existed since Florence's awakening. The corrugated brick roofs and the craggy line they make, the austere geometry of the Doumo, windows resembling small boxes and the rolling Tuscan hills in silhouette. I drank it all, like a good Italian prosecco.
Oh about the US visa? I finally got myself one! I remember looking out from the American consulate balcony that day, which lies on the gurgling banks of River Arno. Further down was the balletic medieval bridge shop-infested Ponte Vecchio, the chess board piazzas, raucous vespas passing by and the modest city drowned in an enduring hum.  Thinking about it now, I can only find resolve in E.M. Forster's words from his novel 'A Room with a View', as he once wrote 'One doesn't come to Italy for niceness. One comes for life. Buongiorno! Buongiorno!'