Distilling the joys and pleasures of travel and welcoming the new realities moving forward in a post COVID world
The English woman and my American partner had lost their grip. Between the voice from our rental car's GPS and my partner's grumbling, it was difficult to ascertain which side I was on. It was a question of obedience. What used to be a calm and collected voice now sounded more adamant and alarmed each time my partner tried to turn in the opposite direction. "There is no way for us to fit and drive on this narrow dirt road and make the next roundabout", he muttered.  "Stay on it and continue for ten kilometers", I said oblivious to my partner's confusion trying to distinguish between the hysterical GPS woman and myself. 
We passed an abandoned shed and saw nomadic goats grazing contently on the unmarked carretera. Wild shrubberies curtsying to the sight of two lost strangers. Fact is, they've been bent that way for some time now owing to strong gusts fanned by the nearby sea and weighed down by dust brought in by the occasional storms out of Africa.  We could almost see the Mediterranean looming ahead, yet near enough to taste the salt in the air. After a few agonizing minutes of witnessing two entities that had been at each other's throats ever since we made the wrong turn, we finally emerged and hit a paved road again. At last, there it was! The roundabout in question was in sight. It was the last thing we needed to return safely to our normal selves. Two eccentric souls and an ill-programmed navigator onboard a bright mint green Fiat 500 cruising along the Spanish coastal highway in desperate need of tapas.
I have been told that travel broadens the mind. It nurtures the spirit. It builds character. One could argue that traveling is driven by the pursuit of happiness. Such quest leads us to revert back to the time of innocence when we first discovered our curiosity. Contrary to the unknowns, the dangers, unpleasantness and misfortunes, we forge ahead. Our intuition lends us the wisdom that experience will forever shape us. Joy is the ultimate reward. In one of his many gospels, travel guru Rick Steves claims that travel 'wallops your ethnocentricity' and 'carbonates your experience' and 'rearranges your cultural furniture'.
Our road trip in the south of Spain is perhaps a short fall to the carbonating experience of travel, yet revolutionary in comparison to our great ancestors who took a leap from the tree branches and landed on the ground six million years ago. In grander terms, the former and the latter were certainly nothing special, relative to those who ventured to far-flung places, found the courage to go to the ends of the world and surrendered to the sense of awe and wonder.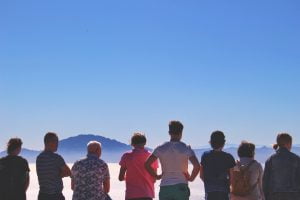 Just 17, Marco Polo departed Venice in 1271 and returned 24 years later having traveled to Asia on what was to become known as The Silk Road. Two centuries later after his death, Christopher Columbus set off across the Atlantic in search for new routes to the Orient clutching a copy of Marco Polo's book, only to discover the West Indies.
In 1831, Charles Darwin went on a pivotal five year voyage of the planet. Age 22, the young naturalist would become captivated by the world's geology and biology as well as the animal kingdom which many years later formed the basis of his theory of evolution.
In the year 1927, after a grueling 33 ½ hour flight from Long Island, New York, the dashing 25-year old former airmail pilot, Charles Lindbergh landed at Le Bourget Field near Paris. The dare-devil transatlantic flight gave the general public the confidence to step out of the confines of their own living rooms. It inspired the average traveler and awakened the misty-eyed dreamers to see the world in a different light.
By 1935, Pan American Airlines landed in Manila, Philippines and became the very first transpacific flight connecting America to the rest of Asia. By then, humankind entered the Jet Age and traveling had never been more exciting. Continents shrunk as the west became ever closer to the east, and north to the south. Days were reduced to hours. One could enjoy an English breakfast in London, attend a lunch meeting in Manhattan and be back just in time to see the Eiffel Tower light up while alighting from a Concorde Supersonic flight. 
It wasn't long before everyone started to bring home tales of unforgettable encounters, photographs of exoticism and revered versions of paradise. Suitcases were filled with wide-brimmed hats and bikinis as well as gaudy trinkets, the sum expressions of our worldly desire and beliefs of the supernatural. Time spun so quickly that by the year 2000, many had already circled the globe twice.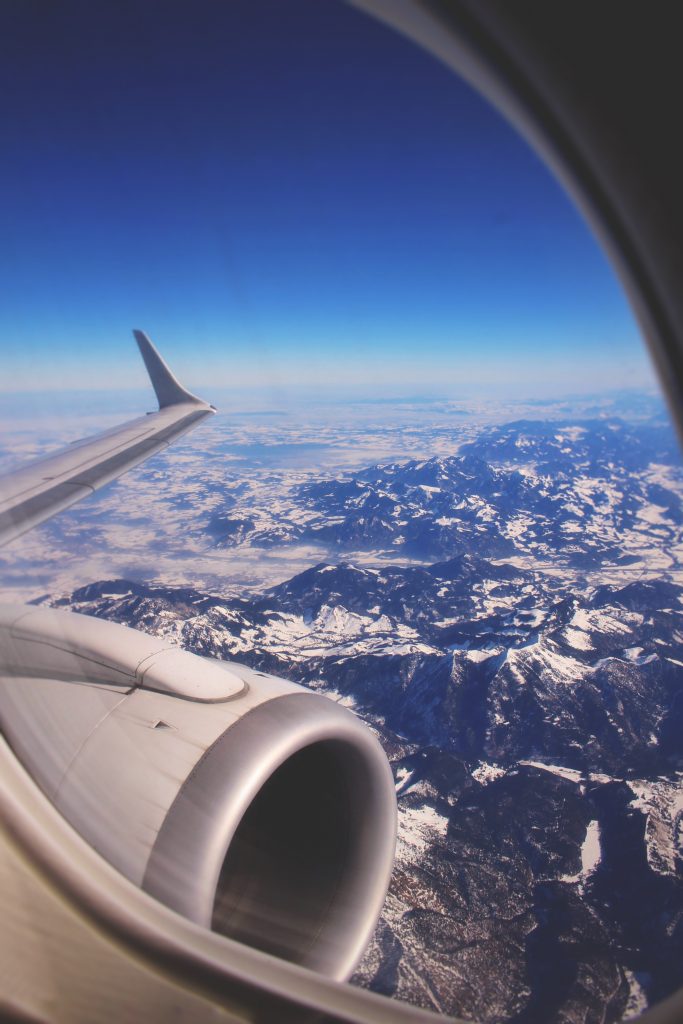 We have seen the world. Did we not? Climbed the tallest mountain in the Himalayas and trekked the Sahara in Africa. We photographed the Taj Mahal in Agra and the temples in Angkor Wat. We explored ancient ruins and civilizations over mountain passes, along sandy dunes, inside hidden caves and in the depths of the ocean floor. We have immersed ourselves to unfamiliar cultures and learned to speak languages completely foreign from our own as we hopped from one country to the next. We tasted the best sushi in Tokyo, nibbled on warm baguettes in the south of France, slurped a bowl of noodles in Singapore, devoured a revolting durian in Kuala Lumpur and wolfed down, with eyes closed a 'balut pinoy' on a roadside on the island of Cebu.  
We grooved to the music in Ibiza and partied the whole night in Bangkok. We saw the most beautiful sunrise in Bagan and the spectacular sunset in Santorini. We snorkeled among the whale sharks in Oslob and swam with sea turtles in the Great Barrier Reef. We set up camps while on Safari and rode overworked elephants in Ban Ta Klang northeast of Thailand. We took selfies of sleeping tarsiers in broad daylight in Bohol and lost track of the plight of orangutans in Borneo. We laced our soup with shark fins and rubbed snake oils to our bruised egos. We honeymooned in Venice and complained about the flooding in the hotel, unconscious of glaciers melting rapidly somewhere further afield. With pride, we put on the glamorous mink coat on the arctic cruise, as we watched polar bears forage for food while sipping champagne and exclaiming 'the best day of my life'.
We have seen the world. Yes, indeed. The world we admired so much. The kind that we always dreamt of, fell in love with many times and at some point inflicted with harm. As travel becomes easier in the 21st century, and as humanity set its ambitious sights to space tourism, our choices of where to go next often reveal philosophical dilemmas. We start to question our innate curiosity, whether traveling to a certain destination is a self-driven action or influenced by a masterfully crafted art of commercial publicity. Alain de Botton writes in his book, The Art of Travel, "we are inundated with advice on where to travel, but we hear little of why and how we should go". The very same philosophy echoed by cultural and literary scholar Paul Fussell describing it as "you go not where you want to go but where the industry has decreed you shall go. Tourism soothes you by comfort and familiarity and shields you from the shocks of novelty and oddity". 
In today's travel-starved, instagram show-off generation, we became so obsessed about the notion of travel itself that at times we forgot to distinguish what travel truly is from tourism. Again, according to Fussell, "tourism stimulates travel, sometimes quite closely. You do pack a suitcase or two and proceed abroad with passport and travelers checks. But it is different in crucial ways. It is not self-directed but externally directed". Ted Macauley, who joined Pan American Airlines at the height of its success during the 70's recalls, that the introduction of 747 aircraft further fueled the increasing appetite of the enthralled public to flock to a city and see the world en masse. In The Norton Book of Travel, Fussell concluded by saying, "tourism required that you see conventional things, and that you see them in a conventional way. Tourism operates profitably only as a device of mass merchandizing, fulfilling the great modern rule of mediocrity and uniformity".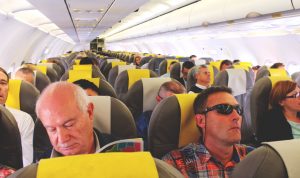 After seeing the effects of mass tourism on cities and on the environment, it is easy to understand why, we, as modern-day travelers need to be more conscious in feeding our curiosities about the world, the outside world and especially in the way how our future travels would be. 
In a Covid19 world and the one that comes after it, travel will be different. Whilst the lockdown brought enlightenment to some of us to rethink the debate and the philosophy of travel, it might just be a good idea to strip off the voyeuristic façade and evoke the primordial spirit of connecting to the very place we travel to. As countries start to open their borders and welcome tourists and travelers alike, and while some still impose travel restrictions, let us find delight by looking into our old travel journals and reminisce on the encounters we've made. Let us chart carefully our new frontiers and imagine how we can contribute to the preservation of the environment as well as creating a positive impact on small communities that often rely on tourism. Let us fuel our imagination and bring excitement to our ethical choices in travel.
More importantly, let this also be the time to learn by heart the virtues of sustainable travel. We've grown to uproot ourselves from what is familiar when we leave home. Why not uproot from the old habit of traveling and leave the old self behind. Experience the newness. Embrace the otherness. I can only wish that by doing so, may we all ultimately find what travel is really all about, now and tomorrow – joy.
How do you imagine your trip in the future? How do you connect to a place or even discover the greater truth about travel? Let me know in the comments below. Would love to hear your thoughts 😉